Adhérer à l'association/ Subscribe to the association
Vous souhaitez contribuer à l'amélioration d'un contenu de qualité, gratuit sans être débordé par la publicité ?
Soutenez-nous en adhérant à l'association FANATIC Climbing !
L'association culturelle et d'intérêt général FANATIC Climbing a été créée dans le but d'avoir une structure légale et reconnue afin de promouvoir la culture et la pratique de l'escalade en milieu naturel au travers de notre site internet d'information dédié. Pourquoi créer une association ?
Tout simplement pour développer le site internet à moyen et long terme, en améliorant son design, son architecture et son espace de stockage mais surtout pour perfectionner tout le contenu éditorial que nous vous proposons gratuitement depuis déjà 3 années : news, articles, photos, traductions, …
Nous vous proposons 2 niveaux d'adhésions annuelles :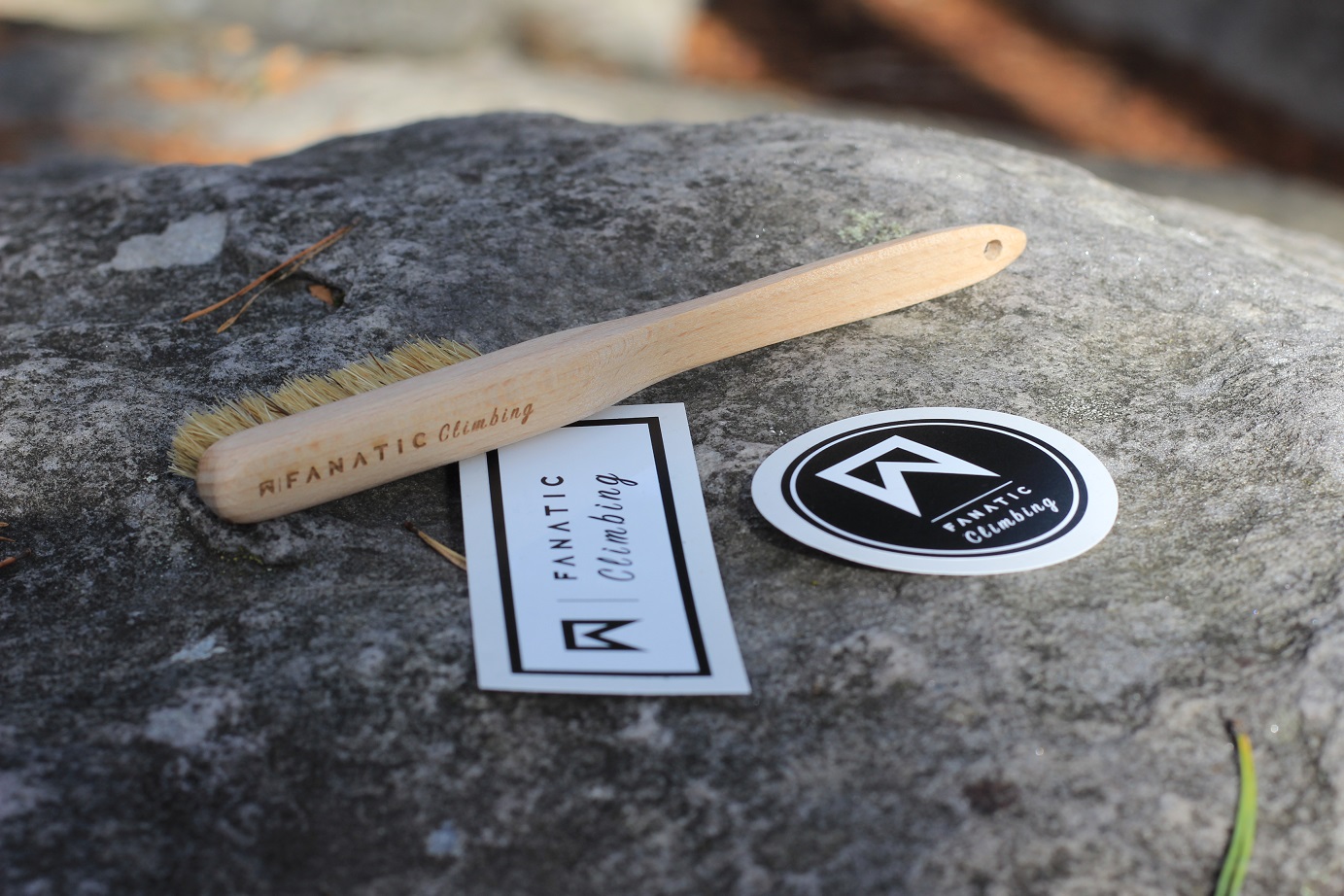 Un premier niveau d'adhésion à 10 € que nous appelons "Grès de Bleau" où vous recevrez en échange une brosse floquée FANATIC Climbing.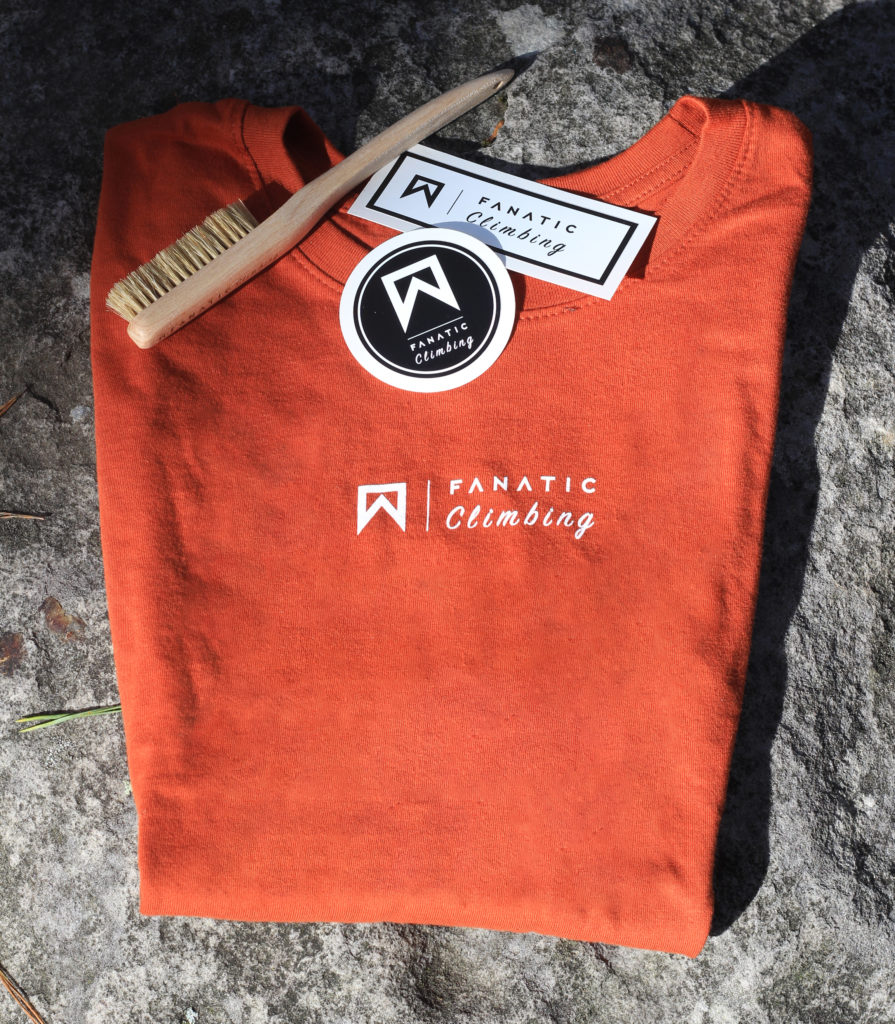 Un second niveau d'adhésion à 20€ que nous appelons "Calcaire à colo" où vous recevrez en plus de la brosse un superbe t-shirt à l'effigie du site.
A noter que si vous ne résidez pas en France et que vous voulez aussi nous soutenir et adhérer, pas de problème, nous appliquons juste un supplément de 5€ pour pouvoir assurer des frais de port plus élevés.
Vous aimez ce que nous faisons et vous voulez nous aider à nous pérenniser et participer à l'évolution du site Fanatic-climbing.com, rejoignez-nous ! Toute aide désintéressée est la bienvenue !

Merci d'avance ! Et à bientôt au pied des falaises !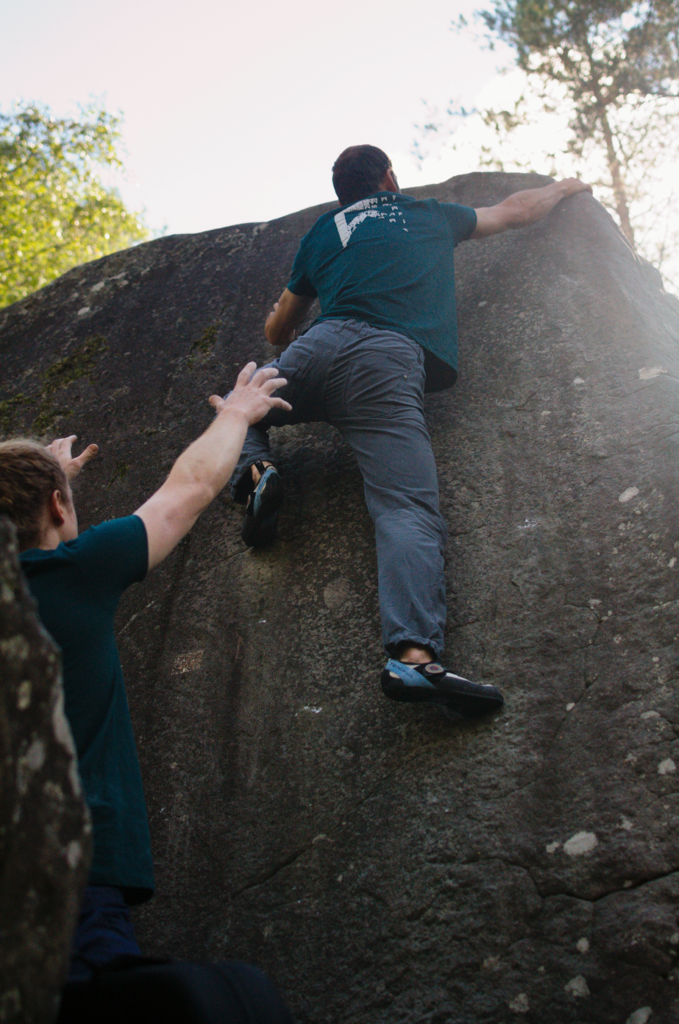 Are you looking at supporting free and high quality online content? You can support our non-profit FANATIC Climbing by becoming a member!
FANATIC Climbing has the official status of a non-profit organization of cultural and general interest. It was created with the goal of promoting outdoor climbing activities, and the climbing culture in general, via a website, which is its main communication media. Our goal is therefore to maintain an active and up-to-date website in the long run.
We offer two types of yearly memberships: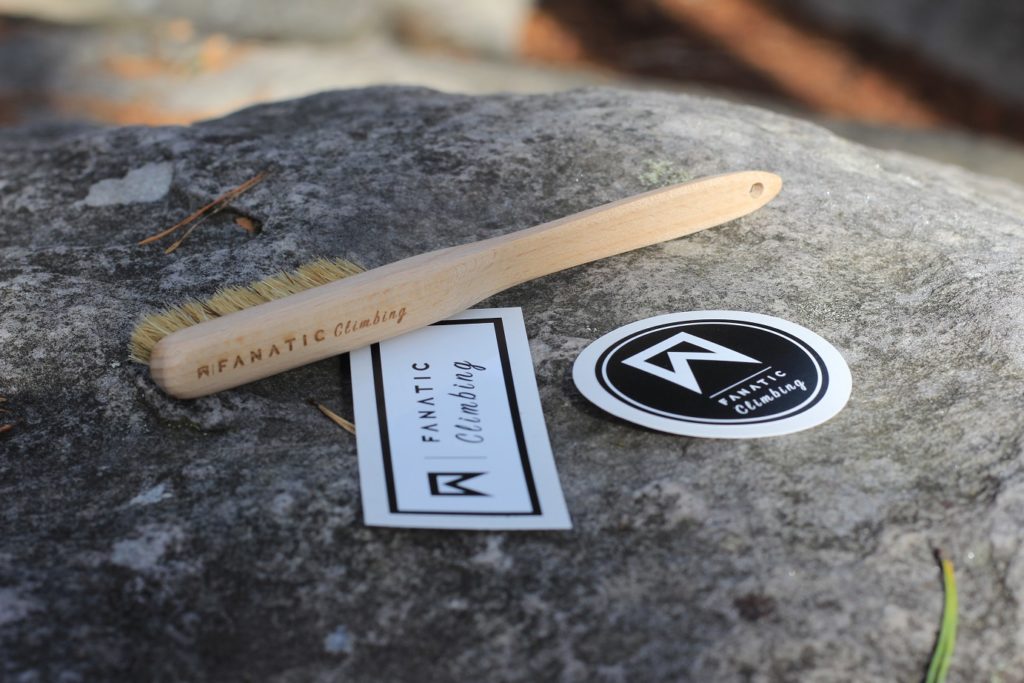 First membership level for 10 € named " Font Sandstone" contribution for which you will receive a FANATIC Climbing flocked brush.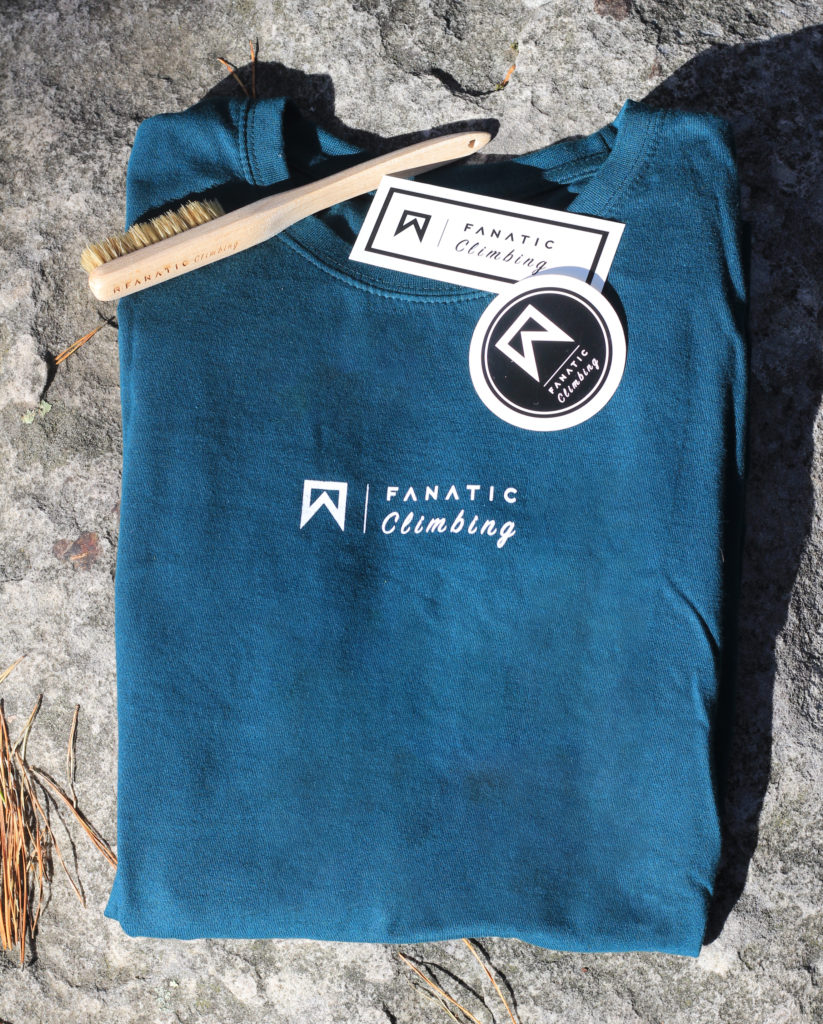 Second membership level for 20 € named " Tufa Limestone" for which you will receive –in addition to the brush– a FANATIC Climbing t-shirt bearing the Fanatic Climbing logo.
Note that if you do not live in France, that is not a problem; you too can support and join us. We will only ask you for an extra 5 € to cover shipping costs.
So don't hesitate. If you like what we do and would like to help us thrive, join Fanatic-climbing now!
Thank you and see you soon on crags!