*** Double ascension de la "Barbe à papa" : le valentinois Johann Guillaume vient de réaliser la première répétition de "La barbe à papa", immédiatement imité le lendemain par l'inévitable Quentin Chastagnier. La voie se compose de 35 mouvements très résistants sur réglettes et trous ; elle se situe dans le spot local de la Barbaque : une dizaine de lignes dans le Royans face Nord (Vercors). La voie avait été libérée par Arthur Guinet il y a 2 ans et proposée à 9a.
Voici la réaction de Quentin : "Je me suis bien remis la caisse en rési conti dans E-space challenge (ndlr: 8c+) à Corbière en septembre puis je suis retourné dans cette voie magnifique que j'avais équipée il y a trois ans et essayé un peu à ce moment-là. Pour moi (même si je suis pas forcement objectif), c'est une voie proche de la perfection par la qualité du rocher, le panel de préhensions et l'effort de rési qu'elle demande. Une quinzaine de mètres, et un bon devers à 35° je dirais. Bien sûr naturelle et sans renforts, c'est le genre de voie qu'on rêve d'équiper ! J'ai mis 6 séances cette année et en tout une vingtaine d'essais où j'ai toujours eu une progression dans la voie donc vraiment que du bonheur ! Toujours des bons moments de bosser la voie avec le Jojo et sa motivation inoxydable, et bien content qu'il en ai fini aussi avec cette voie !
Un superbe feeling au moment de l'enchaînement, et aussi la petite pensée qui me fait dire que ça ne vaut hélas certainement pas 9a ! Dans un style différent, je pense que c'est le même niveau que la voie de Corbière soit un bon 8c+. La quête du 9a se poursuit, la motivation et les conditions sont là pour les milles et un projets qu'il reste à enchaîner !"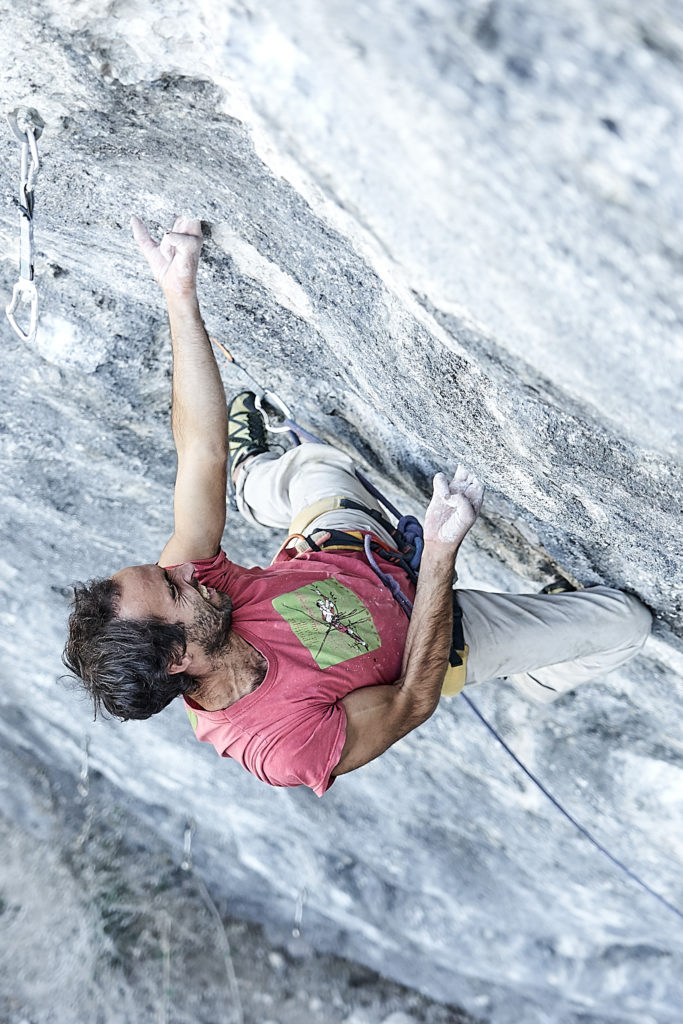 *** Le premier 9a de Franche-Comté ?
Très fort falaisiste et local du Doubs, Théo Denier est venu à bout de de "Demain c'est loin" 9a à Syratu, un spot dont on vous avait déjà parlé il y a quelques temps. Théo prend le temps de nous en dire plus :
"Demain c'est loin" est une copieuse extension d'un 8c classique du site de Syratu (Doubs), "Mañana es mejor", qui a déjà été répété par plusieurs grimpeurs locaux (Nao Monchois, Andy Winterleitner et Xavier Perry). C'est une voie que j'avais équipée en 2010 avant de lui rajouter en 2017 cette fameuse extension qui double la longueur totale (environ 40 m pour l'intégrale). C'est donc un processus de 2 années qui m'a permis d'apprivoiser d'abord les mouvements de la bête avec notamment un dynamique assez explosif en fin section. Ce mouvement, situé aux 3/4 de la voie nécessite de conserver une vraie fraîcheur dans les bras afin de pouvoir être exécuté… Voyant enfin le bout d'une année de blessures, j'ai décidé cet été de mettre la voie en priorité pour cet automne. Poutre et training rési ainsi qu'un siège dans la voie ces dernières semaines m'ont permis d'aboutir. Difficile de dénombrer correctement les essais mais rien que cette saison j'ai bien dû tomber une vingtaine de fois au fameux dynamique situé aux 3/4. J'ai finalement passé une première fois ce point fatidique mercredi dernier avant de chuter quelques mouvement plus loin : samedi fut la bonne avec plein de copains au pied et une chouette ambiance !" Ci-dessous la vidéo de présentation de la ligne grâce à de belles images de Romain Santi. En bonus le topo des lieux mis à jour (attention : arrêté de biotope du 15 février au 15 juin sur ce secteur).
Photo de couverture : Théo Denier dans "Demain c'est loin" (Théo Netillard)
*** "La barbe à papa" double ascent: Johann Guillaume from Valence, France and Quentin Chastagnier did the first repeats of "La barbe à papa" a 9a freed by Arthur Guinet in La Barbaque, Vercors, France. The route has 35 moves, it is very steep on holes and crimps in a little cliff lost in the Royans region.

Here are Quentin's thoughts: "After a good preparation in another hard route in September ("E-space challenge in Corbière) I returned in this route I bolted 3 years ago. For me, this route is perfect for the quality rock, the holds and the resistance effort required. 15 meters long, 35° overhang, all natural, without sika. A dream line for bolters! I did 6 sessions this year, 20 in total, it was good to work it with Johann, he gave to me a lot of motivation! I was happy to send it but in another way, I Understood it's not 9a. For me it's the same level as the 8c+ I did in September. So my 9th grade quest is always on, conditions and motivation are there, and I have a lot of routes to try!"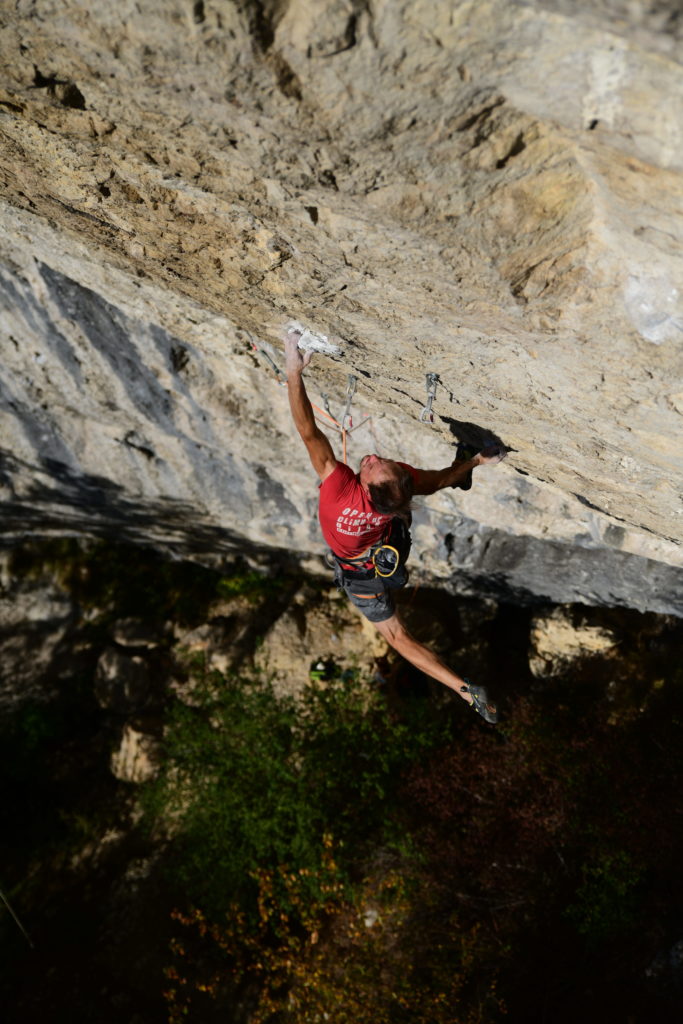 *** The first 9a in Franche Comté, East of France region?
The very strong climber and local from Doubs, France Théo Denier just sent his current project with "Demain c'est loin" in Syratu. He is giving 9a for this one.
"Demain c'est loin" is an extension of "Mañana es mejor" 8c. It's a route I bolted in 2010 before adding an extension in 2017 for 40 meters for the whole. It's a 2 years long process that permits me to climb this route which contains a crazy dyno in the upper part. You need to be fresh here for send this move. After a long injury period and a come-back to training and 20 falls in the dyno, I could finally finish this one with a lot of friends at the crag this week-end."
Up a video of presentation of the route and a guidebook of the sector (forbidden February 15th to June 15th).
Cover Pic : Théo Netillard