Bronzette. MiniSud est un secteur développé à la fin des années 90 en région marseillaise située entre le sommet du Garlaban et le Grand Vallon. Fred Ripert nous raconte les débuts : "C'est une falaise que j'ai découverte, vierge en 1999. J'ai commencé à l'équiper au printemps 99, très discrètement au début, et sans la dévoiler car le conventionnement n'a été signé qu'en 2005 ! Après, il y a eu un article dans Grimper, puis la sortie du topo local « Escalades phocéennes ». Thierry Cienzo, Jean-Luc Jeunet, et surtout Gérard Merlin, sont ensuite venu compléter et pratiquement doubler le nombre de voies.. Là haut, on en trouve pour tous les goûts sur un calcaire souvent très pur : de la dalle inclinée, jusqu'au très gros dévers et même du toit. Gouttes d'eau, colos, réglettes….tout y est, d'où le nom « Minisud » : un site qui offre un panel assez représentatif de pas mal des styles qu'on peut trouver dans le sud. C'est un cirque d'une quarantaine de voies qui offre de part sa configuration, un choix d'orientation intéressant allant du Sud à l'Ouest."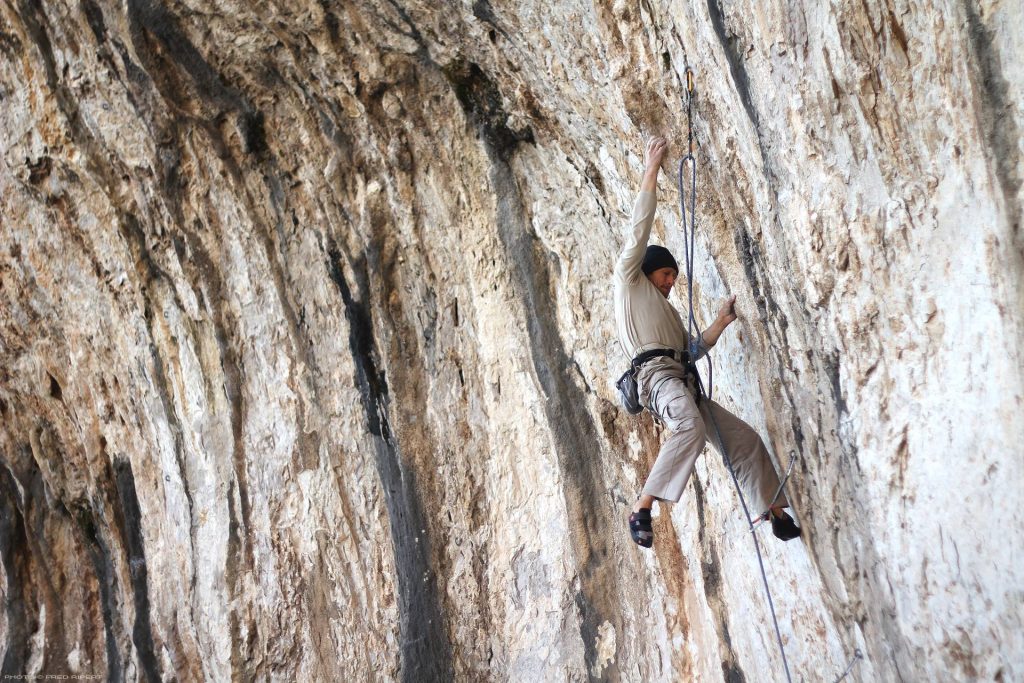 Sous les feux des projecteurs, le local Tristan Roguiez y empoche son premier 8c avec la 3ème ascension de la ligne phare du "Moment convulsif" après Gérome Pouvreau et Cedric Lachat. La vidéo de l'enchaînement  ci-dessous.
Catching the Sun. MiniSud is a French crag close to Marseille, between Mount Garlaban and Roquevaire crags. The first routes have been bolted by Fred Ripert, famous French climber and filmmaker from Marseille, France : « It's a crag I discovered and started to bolt late 90's, but the climbing federation agreement to allow climbing here was only signed in 2005. After an article in Grimper Magazine and the crag featuring in the local guidebook « Escalades phocéennes », some more climbers bolted new lines : Thierry Cienzo, Jean-Luc Jeunet and Gérard Merlin.The limestone here offers all types of climbing style you can find in the South of France : slabs, overhangs, roofs, tufas, edges, drop pockets…hence the name minisud ! It's a South and West face with more than 40 routes. »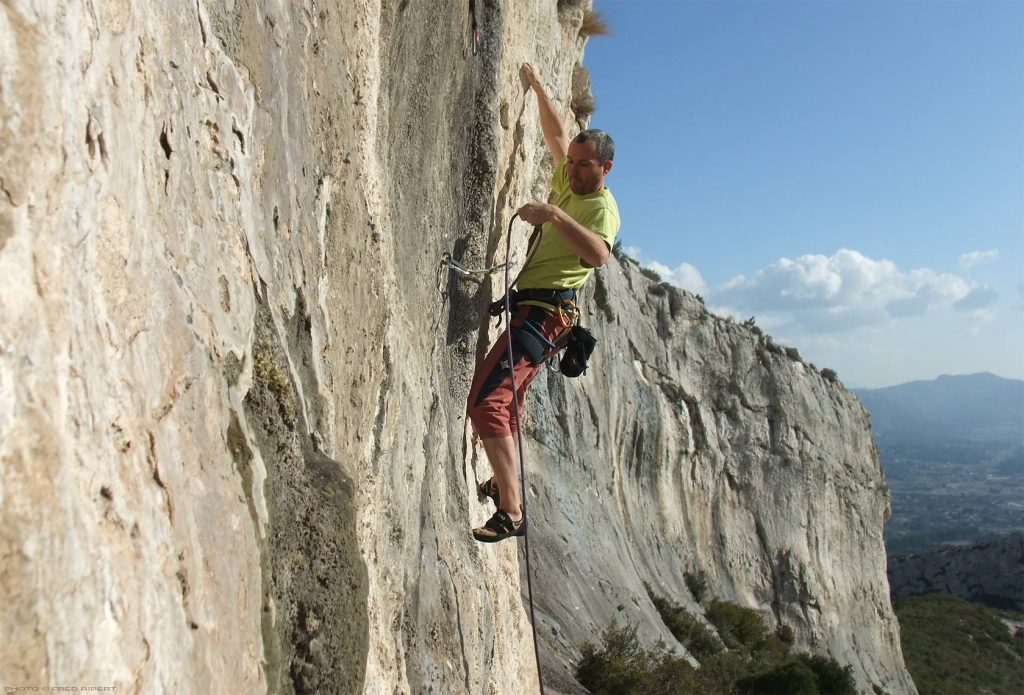 Local Tristan Roguiez has done recently there his first 8c with the 3rd ascent of « Moment convilsif » after Gerome Pouvreau and Cedric Lachat. Here is the video of the send.
Photos : Fred Ripert
https://www.facebook.com/fred.ripert/videos/vb.1563995835/10209743037683712/?type=2&theater