Malgré la chaleur qui commence à se faire sentir dans le Sud de la France, deux jeunes grimpeurs ont récemment performé avec la réussite de leur premier 9a.
Tout d'abord à Entraygues, Briançonnais, le grimpeur parisien Hugo Parmentier (21 ans) réalise une ascension éclair de "Condé de choc" 9a. "J'ai juste réalisé une montée pour toucher les prises lors d'un jour de repos et je l'ai ensuite expédié dans mon premier essai." "Condé de choc" n'est autre que la directe de départ de "Deltaplane man direct" 8c+, une voie que Hugo avait déjà expédié il y a 2 ans. Le départ direct rajoute un pas de bloc autour du 8A bloc.

Enfin, c'est le jeune grimpeur niçois Pierre Le Cerf (19 ans) qui réussit son projet du moment à domicile avec une répétition de "Kick Ass" 9a à déversé. Cette voie courte de 21 mouvements avait été équipée par Cédric Lo Piccolo puis libérée par Enzo Oddo en 2012 et répétée par Daniel Jung. C'est donc la 3ème ascension.

Photo : Arthur Delicque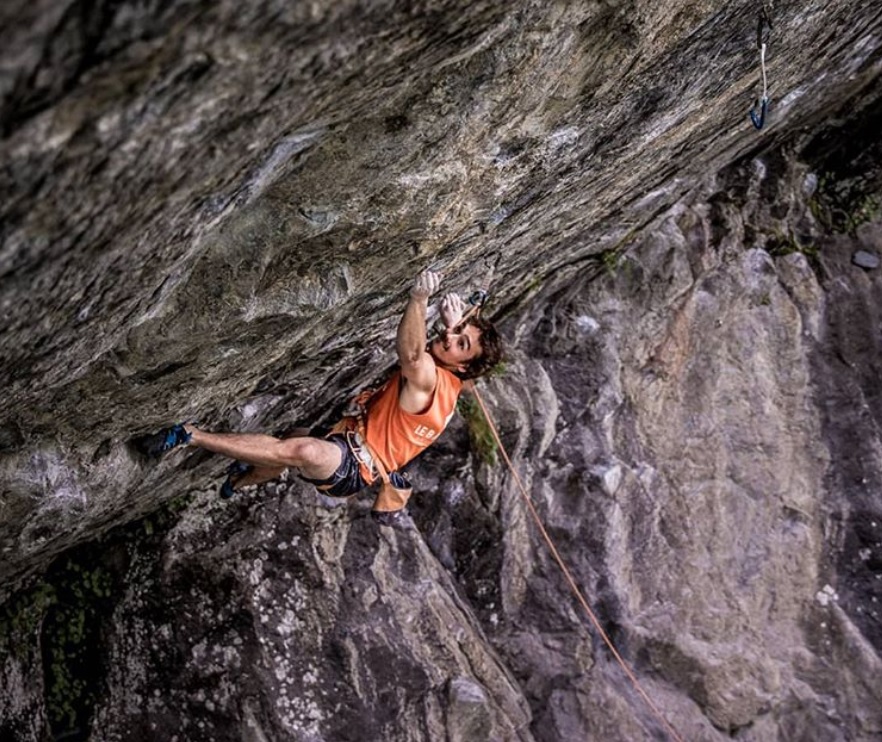 Despite the heat in South of France, 2 young French climbers striked and succeed in their first 9th grade route.
First in Entraygues (Briançonnais) Parisian climber Hugo Parmentier did a quick repeat of "Condé de choc" 9a. "Did a "touching the holds" try on a rest day and then 2nd go! " "Condé de choc" is the direct start of "Deltaplane man direct", a route Hugo crushed in 2goes 2 years ago. It adds an 8A boulder intro into the 8c+ route.
Then a young local climber from Nice, Pierre Le Cerf climbed his current project with "Kick Ass" 9a in Déversé, France. This 21 moves powerful routes has been bolted by Cédric Lo Piccolo, freed by Enzo Oddo in 2012, and repeated by Daniel Jung. It's the 3th ascent of the route.