Après une première édition qui avait réuni 130 participants l'an dernier, 240 falaisistes venus des 4 coins de la France (même accompagnés de quelques étrangers !) se sont retrouvés sur la falaise d'Entrechaux en ce week-end du 23 et 24 septembre pour la seconde édition de « La fête du Spit ». A l'initiative de Greenspits pour célébrer la fête annuelle de l'association de grimpeurs qui œuvre pour la préservation de nos sites naturels, l'affluence a été au rendez-vous dans une ambiance très chaleureuse et fraternelle.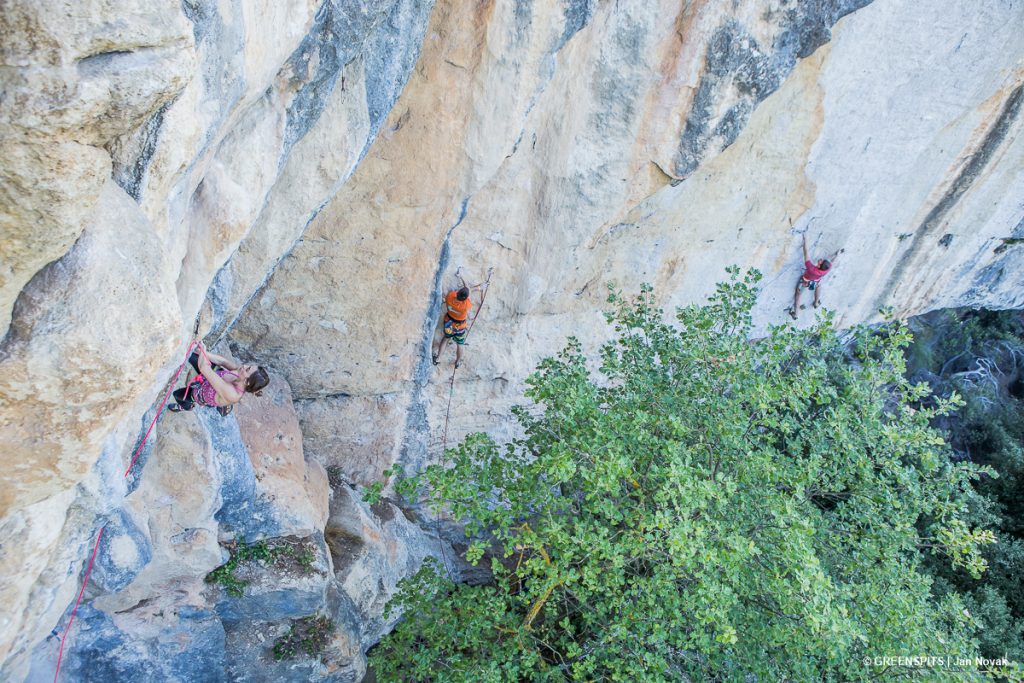 Disséminés sur le secteur classique mais aussi sur un nouveau secteur situé plus à droite de la falaise des 3 Rivières, tout le monde s'en est donné à cœur joie avec une météo radieuse. En plus de la possibilité de s'en mettre plein les bras sur les prises aux formes rondes et accueillantes de la mollasse d'Entrechaux, point fort de l'évènement, chaque participant s'est vu proposé un combo d'ateliers sur des thèmes portant à la grimpe en milieu naturel. Vous pouviez ainsi apprendre des trucs et astuces en grandes-voies grâce à Antoine Eydoux, Caroline Ciavaldini et Benjamin Bouissou, apprendre comment cela se on équipe des voies grâce aux passionnés Nicolas Nastorg et Antonin Rhodes, participer à un brainstorming sur l'état d'esprit à avoir pour améliorer sa progression au quotidien grâce au grimpeur parisien Christophe Bichet,… ou encore toucher à des thèmes périphériques de a grimpe (yoga avec Valérie Tribout, échauffement poétique avec Antoine Le Ménestrel, ostéopathie et prévention des blessures avec Julie Arnaubec,…). Le public enthousiaste a assailli les intervenants de questions, pour des échanges qui se sont poursuivis bien au-delà des temps d'animations. A notre sens un des véritables atouts du rassemblement qui propose le partage d'une culture falaise et des échanges de points de vue sur des sujets variés en plus de rassembler un large public autour de la sensibilisation des milieux naturels.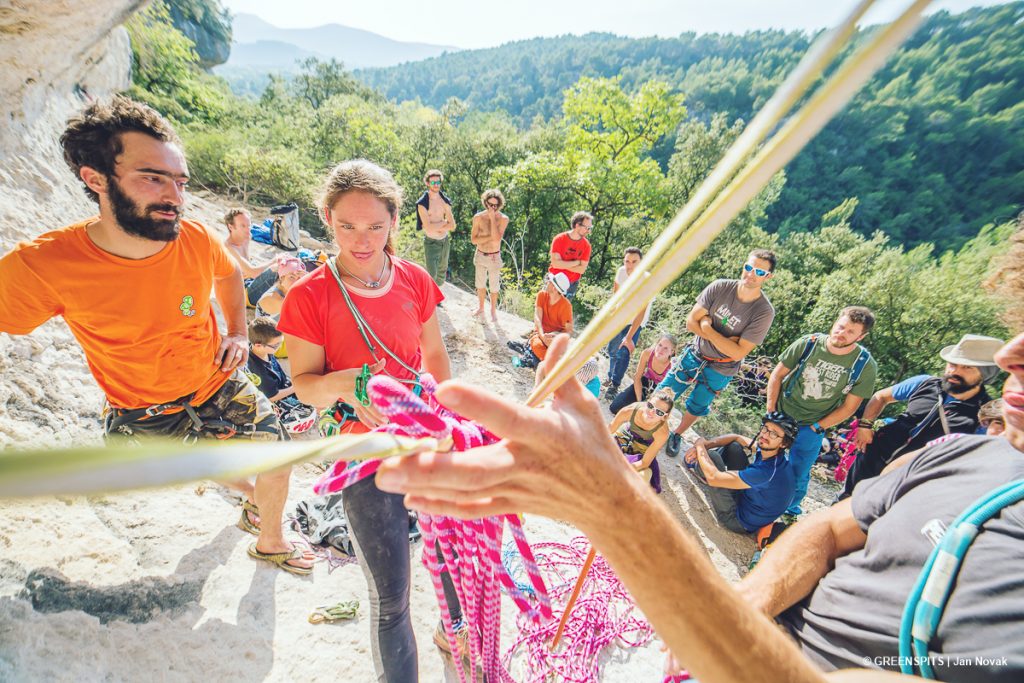 Bien évidemment, les incontournables animations de tout rassemblement grimpe étaient aussi en place : highline, concours de genoux où il fallait lâcher les deux mains dans un 6c+ de 20 mètres masterisé par le niçois Maxime Clerc avec pas moins de 24 pauses sans les mains, voies ultimes pour les invités qui malheureusement sont restées invaincues bien que Gé Pouvreau le samedi n'ait pas été trop loin de résoudre la complexité du pas de bloc de cette voie en traversée malgré la fatigue d'un retour de trip corse. Néanmoins les chasseurs de croix n'en sont pas restés moins efficaces et Caroline Ciavaldini, Caroline Minvielle, Manon Hily, Hugo Parmentier, Mathieu Bouyoud, Manu Lopez ou encore Romain Pagnoux sont rentrés du week-end la besace bien remplie de voies dures. Le dimanche soir, quelques bénévoles se sont aussi retroussés les manches pour une action de nettoyage du site afin de laisser les environs propres.
Samedi soir, la soirée s'est déroulée à quelques kilomètres sur la commune de Mollans Sur Ouvèze. Le fait marquant a sans nul contest été le discours des maires de Mollans et de Buis le Baronnies venus accueillir les grimpeurs, mettant en exergue la coopération entre élus territoriaux et pratiquants de l'escalade. Un fait relativement rare en France, comme l'a relevé Jibé Tribout qui nous confiait ne jamais avoir vu cela en plus de trois décennies de grimpe. La preuve que le monde des falaisistes est capable de se structurer un minimum et de se fédérer afin de faire entendre ses intérêts mais aussi montrer qu'il est capable de respecter l'environnement dans lequel il évolue et de coopérer avec les autochtones pour pérenniser la pratique en falaise dans certains endroits. Le repas qui a suivi a été fameux, et le dance-floor endiablé après la projection de l'impressionnant film « La Scoumoune », une projection animée par Florence Pinet et Gé Pouvreau traitant d'une ouverture de big wall au Pakistan.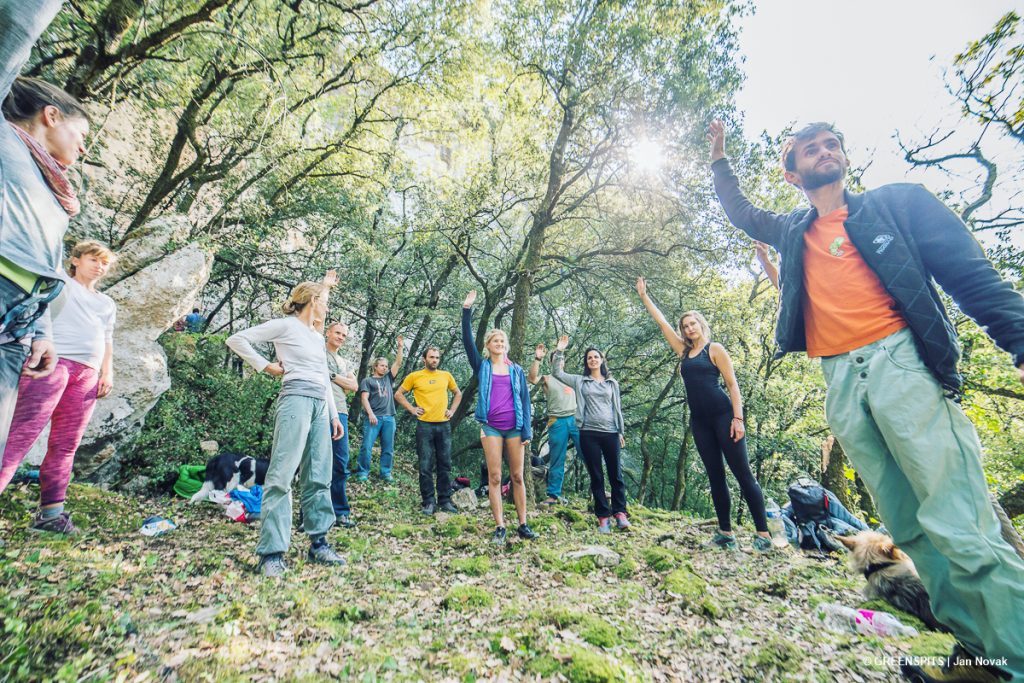 Organisée par une vingtaine de bénévoles de l'association épaulés par une dizaine de grimpeurs de renom invités, l'évènement a été particulièrement réussi, avec une ambiance très détendue et conviviale propice aux échanges et rencontres entre passionnés, mêlant de manière simple et naturelle confirmés et débutants de toutes les générations et de toutes les régions, le tout avec la reconnaissance des autorités publiques locales. A poursuivre l'an prochain avec encore plus de participants et d'animations sur une nouvelle falaise ?
Plus d'infos avec le résumé détaillé sur le site de l'association

Photos : Jan Novak Photography
Fête du Spit party 2: Good vibes sharing with Greenspits
Last year, the first edition had brought together 130 people. This time 240 rock climbers from all over France (and a few foreigners!) gathered at the crag of Entrechaux, on September 23 and 24 for the second edition of "La fête du Spit". The annual celebration is the annual festival of this climbers' coalition that works for the preservation of our natural sites. This year's edition was a great success, all in a very warm and fraternal atmosphere.
Spread on the classic sector of the 3-rivers crag of Entrecehaux, as well as on a new sector located more to the right of the cliff, every climber was blessed with radiant weather all weekend. Climbing took place on a large number of quality routes showing nice huecos and other beautifully sculpted shapes. But, as if that weren't enough, each participant was offered a combo of workshops on a variety of climbing themes in a natural environment. Among other things, you could get pro tips regarding multi-pitch climbing from Antoine Eydoux, Caroline Ciavaldini and Benjamin Bouissou, learn the fundamentals of route bolting with famous enthusiasts like Nicolas Nastorg and Antonin Rhodes or benefit from advices regarding mental preparation and state-of-mind with Christophe Bichet. Other activities included more climbing oriented workshops like Yoga with Valérie Tribout, poetic warm-up with Antoine Le Ménestrel and osteopathy and prevention of injuries with Julie Arnaubec…. All presenters were flooded with questions by a very enthusiastic audience, and interactions continued well beyond the anticipated schedule. In our opinion, this is one of the true assets of this gathering which aspires to share a certain rock climbing culture in addition to bringing awareness regarding the preservation of natural outdoor environments.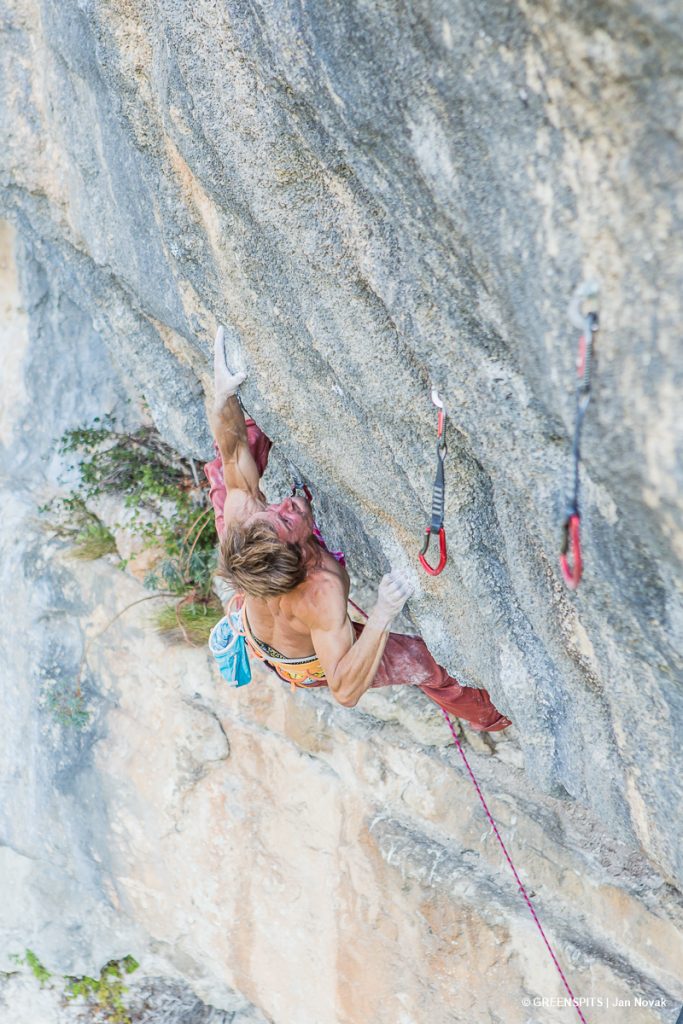 Of course, typical climbing-related games and challenges were also held: a highline, a knee-bar challenge where you had to take as many no-hand rests as possible within a 20-meter long 6c + (a challenge mastered by Maxime Clerc from Nice with 24 rests) and an ultimate route challenge for the guest climbers, which unfortunately remained unsent (although Gérôme Pouvreau came really close to solving the complex traverse crux of the route). Nevertheless, loads of hard routes were sent by the horde of strong climbers that came for the event. Caroline Ciavaldini, Caroline Minvielle, Manon Hily, Hugo Parmentier, Mathieu Bouyoud, Manu Lopez and Romain Pagnoux all finished the weekend with numerous 8th grade sends under their belt. On Sunday evening, a bunch of volunteers rolled up their sleeves to clean-up the crag in order to leave the surroundings cleaner than found before the event, an attitude that we would like to see more often at the crag.
Saturday evening, the events took place a few kilometers from the crag, in the town of Mollans-Sur-Ouvèze. The highlight was undoubtedly the speeches given by the mayors of Mollans and Buis-les-Baronnies who welcomed the climbers, showing a great example of cooperation between local representatives and rock climbers. We note that this is quite rare in France, as pointed out by Jibé Tribout, who told us that he had never witnessed anything like that in three decades of climbing. Via this event, Greenspits has shown that the french rock climbing world is able to structure itself and unite in order to assert its interests. It also demonstrates that it's possible to respect climbing playgrounds and cooperate with the local population to perpetuate outdoors rock climbing. The evening continued with a fine meal, during which the audience could watch the impressive film "La Scoumoune", accompanied by commentaries of Florence Pinet and Gé Pouvreau about this big wall first ascent in Pakistan. Finally, the night was topped off by a dance-floor party that was later characterized as "completely insane".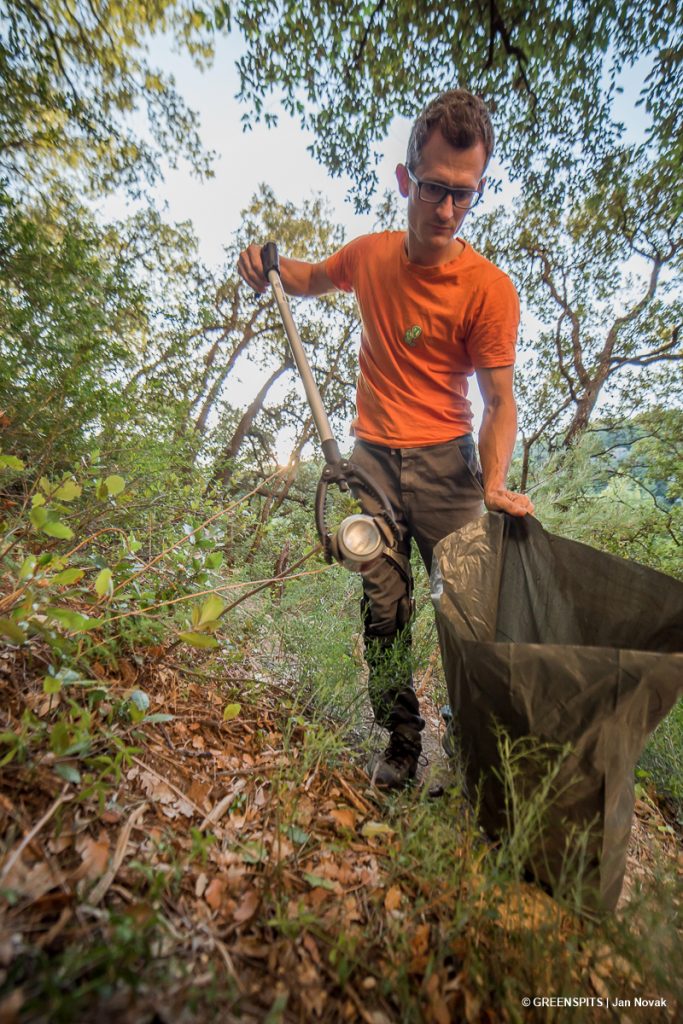 The event was organized by about twenty Greenspits volunteers and supported by a dozen renowned guest climbers. Altogether, the event was particularly successful, with a very laid-back and friendly atmosphere. It was full of fruitful interactions where climbers from all generations and all ages, seasoned and beginner alike mingled in a simple and natural way; and all of that with the approval of local authorities! To be continued next year with, hopefully, even more participants and a new cliff to discover!
More with a complete review (in french) on Greenspits.com
Photos : Jan Novak Photography