*** Voici la vidéo tant attendue de Shawn Raboutou à l'ouverture du départ bas du célèbre bloc "Off the Wagon" (Val Bavona, Suisse) 8C+, C'était fin novembre.
*** Here is the vid of the first ascent of "Off the wagon" low start 8C+ by Shawn Raboutou in Val Bavona, Switzerland. 
*** Nalle Hukkataival réalise la 3ème ascension de "Sleepwalker" 8C+ à Red Rocks. Nalle annonce qu'il était à l'origine de ce projet libéré par Jimmy Webb puis répété dans la foulée par Daniel Woods. Le finlandais l'avait essayé l'an dernier mais n'avait pas réussi à le libérer, ayant une méthode plus compliquée que les 2 autres, tout en tenue de prises demandant une grande collante et de bonnes conditions.
*** Nalle Hukkataival gets "Sleepwalker" (8C+) 3rd ascent in Red Rocks after Jimmy Webb and Daniel Woods. He says he was first trying this project last year, and gets troubles with it, due to an harder hand beta sequence. A perfect friction is needed.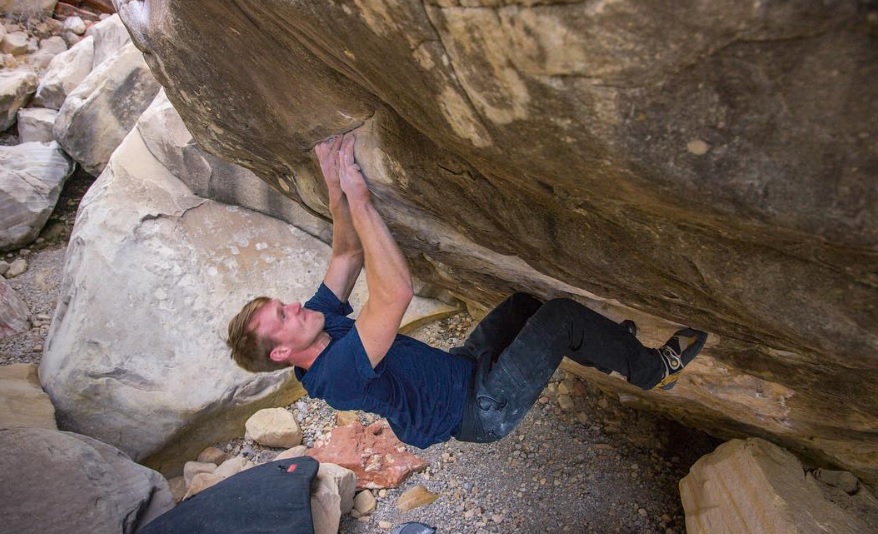 *** A Bleau, le grimpeur local Elric Besnier rallonge le départ du classique 7C+/8A de Franchard Millenium pour proposer une combinaison en 8C qui remonte l'arête du bloc de gauche à droite, "Millenium assis". Il s'agit de faire le départ assis de "Mille en 7C avant de traverser par la lèvre et de récupérer le départ du 8A.
*** In Font, local climber Elric Besnier proposes a new start to Franchard's classical 7C+/8A "Millenium". You start to the left of the arete with "Mille" a 7C sitstart, before a traverse on the lip into the start of "Millenium". This problem is proposed 8C.