A seulement 20 ans, le jeune grimpeur espagnol Jorge Diaz-Rullo défraye la chronique en escalade sportive avec la réalisation de ses 3 premiers 9b en seulement 3 mois. En début d'été le Mardilène a aussi réussi une répétition éclair du mythique "Biographie". Une fulgurante progression qui laisse présager un avenir prometteur. Nous lui avons posé quelques questions au pied des voies à Rodellar.

Peux-tu te présenter ?
Je m'appelle Jorge, je vis à Madrid. J'ai 20 ans et grimpe depuis 12 ans. Maintenant je consacre beaucoup de temps au caillou. Je passe la majeure partie de mes journées en falaise, surtout maintenant pendant mes grandes vacances. A la fin de l'été je vais rentrer chez moi et recommencer à m'entraîner.

Peux-tu décrire ta dernière réalisation, "Patanics", 9b au Dauphin (Rodellar) ?
"Patanics" est un projet vieux de quelques années qui emprunte des sections de voies connues de Las Ventanas. La partie la plus dure est "No Pain no gain" 9a+ que 'ai réalisé quelques jours auparavant. La voie aussi passe par la partie la plus dure de "Pata Negra" (ndlr : gros 8c après plusieurs casses successives), une partie indépendante et la fin de "Botanics" 8b/b+ pour 60 m d'escalade.

Comment compares-tu "Patanics" aux autres voies dures que tu as fait pour proposer 9b?
Je pense que cela pourrait être ma voie la plus dure, un cran au dessus de "La planta de Shiva" et "Ali Hulk extension total sitstart" mais c'est vrai que je ne suis pas habitué aux efforts longs. En tout cas, c'est une ligne spectaculaire et les répétiteurs affineront.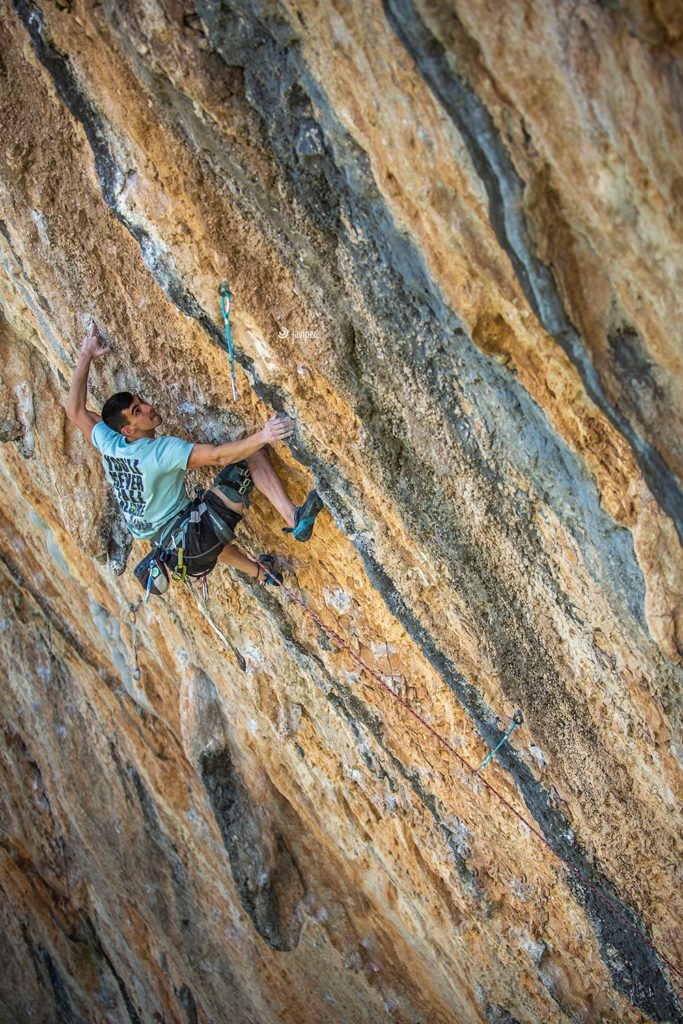 Quel sentiment t'empare après cette réalisation ?
C'est assez incroyable et inattendu, je suis très heureux mais j'ai encore beaucoup à faire à Rodellar !

Justement, quels sont tes projets à venir ?
En ce moment, j'ai juste envie de grimper et d'improviser, ce que j'aime le plus. Dans quelques mois j'aimerai prendre le temps d'aller à Margalef et Siurana.

Quel est ton style préféré ?
Je n'ai pas de style privilégié. J'aime tous les styles de voies et j'aime grimper partout. Quand il fait chaud je préfère faire des voies, quand il fait froid du bloc.

As-tu des centres d'intérêt en dehors de l'escalade ?
Pas vraiment ! Ahaha

Toutes les photos sont de Javi Pec – Javi Pec Fotografia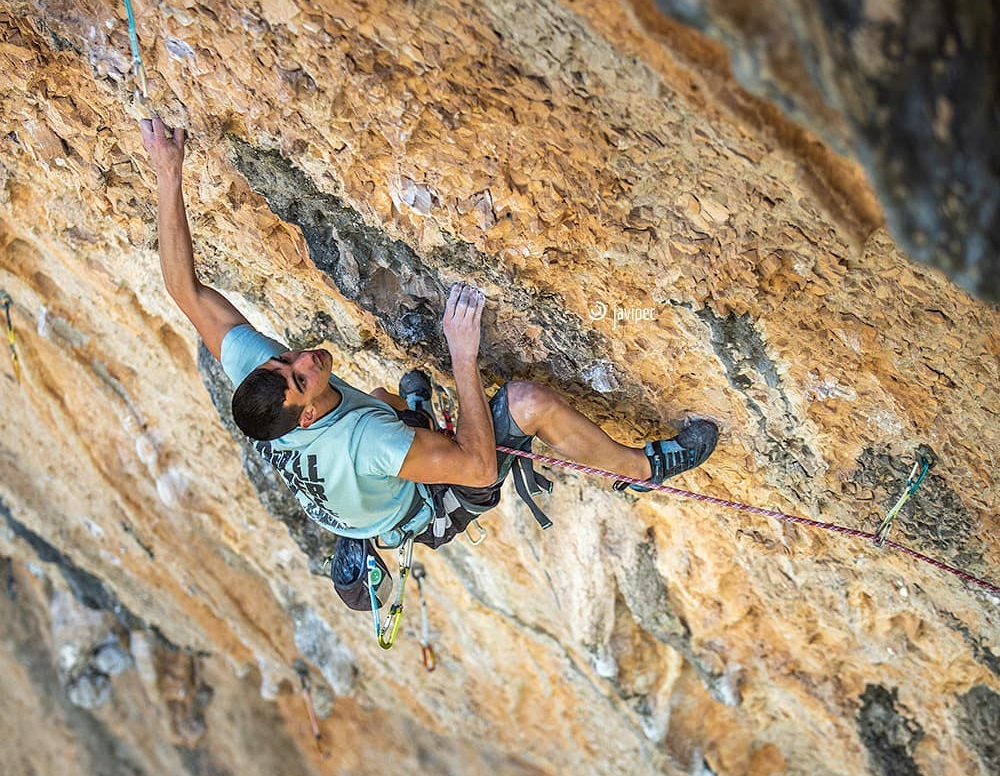 Aged 20, young Spanish climber Jorge Diaz-Rullo Calvo is emerging in the realm of rock climbing with his 3 first 9b's in a mere 3 months and a repeat of the mythical "Biographie" at the beginning of last summer. A dazzling progression that foreshadows a promising future. We met him in Rodellar, right after his FA of Patanics, 9b and asked him few questions.

Could you introduce yourself?
My name is Jorge, I am 20 years old, I live in Madrid and I have been climbing since I was 12 years old. Now I dedicate a lot of time to being on the rock.
I spend the majority of my days on the rock and, above all, my holidays. At the end of summer I will return home an I imagine I'll go back to training.

Can you describe your most recent ascent in Rodellar, "Patanics"?
"Patanics" is a project I have had for a number of years which is a connection between of a few different routes in the Ventanas sector in Rodellar. The hardest part is the crux of "No pain no gain" (9a+) which I did a few days ago, although it also includes the hard part of "pata negra" (8c), a part of an independent line and the end of "Botanics" (8b / +), for a total length of about 60 m.

How does "Patanics" compare to your previous hard ascents?
I think it could be the hardest route I have ever done, I have climbed "La Planta de Shiva" (9b) and "Ali hulk extension total sit start" (9b) but it is true that I am not really used to long routes like this one… In any case, it is an incredible line and we'll see what the next repetitors will think.

How did you feel upon completing the route?
It was incredible and quite unexpected. I am very happy but I still have many routes to go in Rodellar!

Do you have any upcoming projects, in Rodellar or elsewhere?
At the moment I feel like climbing and improvising, which is what I like most. Although in a few months I would like to take some time to go to Margalef and Siurana.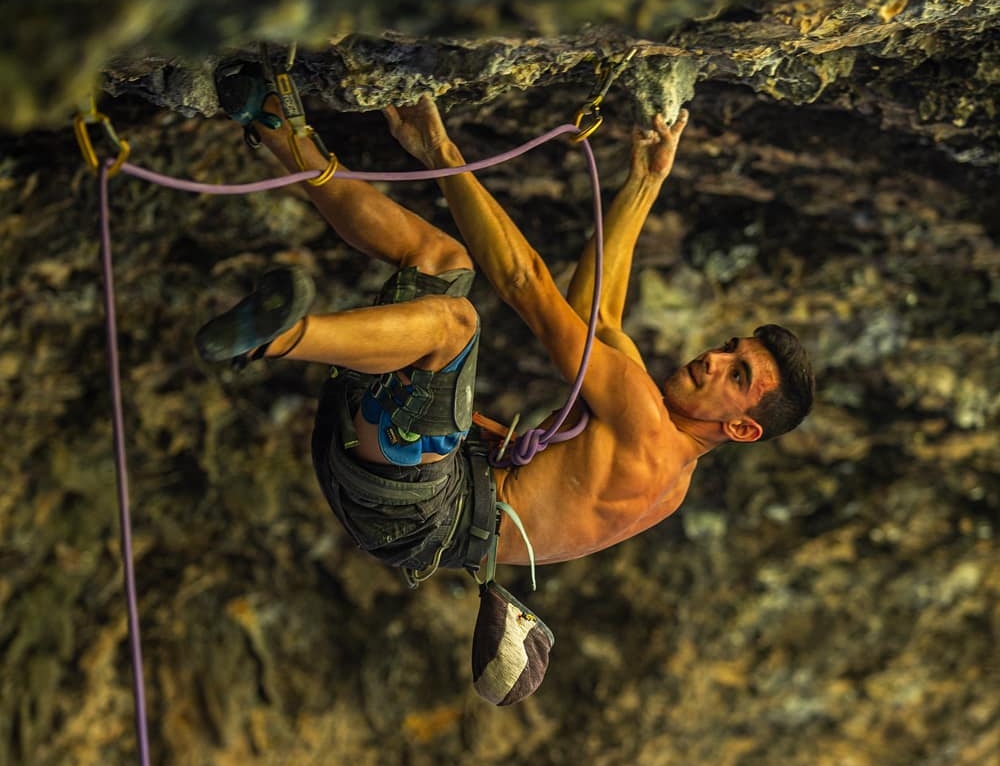 What is your favorite style of climbing?
I don't have a style that I like more than another. I like all routes and climbing in a variety of places. However, I usually prefer sport climbing when it's hot and bouldering when it's cold.

What is your favorite climbing area and why?
As I said before, I do not have one. There are many climbing areas I would like to visit someday, but no one place in particular.

Do you have any other interests outside of climbing?
I don't think I do, hahahaha.

All the pics were taken by Javi Pec – Javi Pec Fotografia