Médaillée d'argent aux JO de Tokyo début août, la compétitrice japonaise Miho Nonaka a passé la suite de son été à Céüse auprès de son copain, le top grimpeur américain Sean Bailey. Miho a profité de son séjour pour prendre de l'expérience en milieu naturel, passant du niveau 7c+ à 8c+ en l'espace de quelques semaines, avec la réussite récente de "Mr Hyde" (8c+) !

Miho commente son séjour via son compte Instagram :
"Pendant longtemps, depuis que j'ai décidé de me concentrer sur les compétitions, je n'ai jamais pensé pouvoir trouver un projet en escalade sportive qui me passionne autant et que j'aurais l'opportunité d'essayer.
D'aussi loin que je me souvienne, 7c+ était la cotation la plus difficile que j'avais réalisé dehors. Donc je suppose que j'ai sauté un chiffre ! J'ai le sentiment du devoir accompli. Merci à Sean Bailey pour tout ce que tu m'as appris. J'ai appris un large éventail de choses de ce voyage ! "

A noter que les croix ne sont peut-être pas finies à Céüse, Sean Bailey étant tombé tout en haut de "Bibliographie" cette semaine. Peut-être une troisième ascension à venir très bientôt…

Photos : Ben Neilson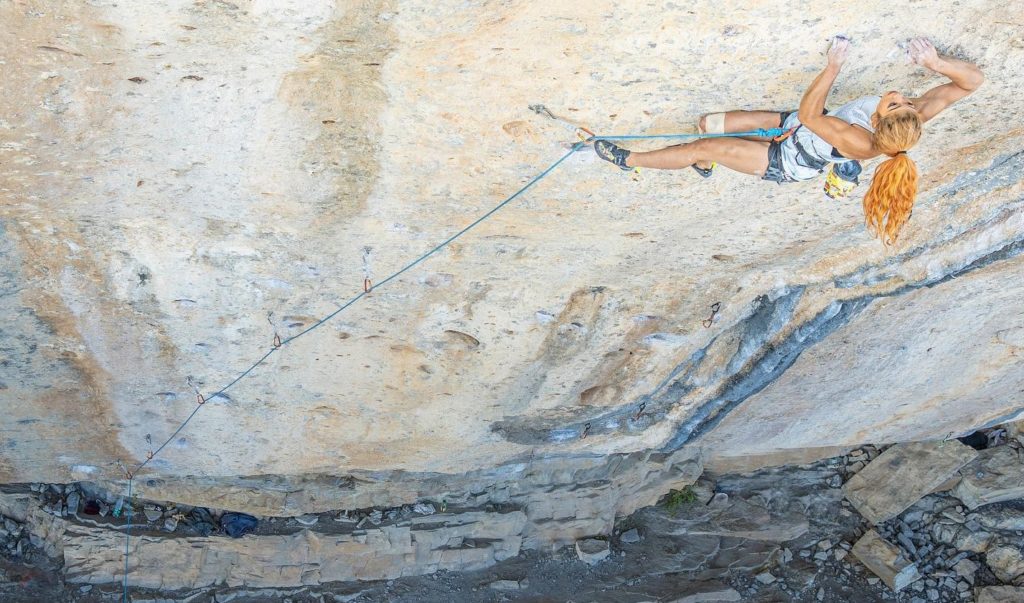 Olympic silver medalist in Tokyo this August, Japanese competitor Miho Nonaka spent the rest of her summer in Céüse with her boyfriend, the top American climber Sean Bailey. Miho took advantage of their stay to gain experience in a natural environment, going from 7c+ to 8c+ in the space of a few weeks, with the recent success of "Mr Hyde" (8c +)!
Here is what she said on her Instagram account:
"For a long time since I decided to focus on competitions, I never thought that I would find a project in sport climbing that excites me so much and would actually get a chance to try.
As far as I can remember, 7c+ was the hardest grade I've done in outdoor sport climbing. So I guess I skipped a number grade? Huge accomplishment I feel like.
Thanks Sean Bailey for all that you taught me. I've learned a wide range of things from this trip."

Note that the sends are perhaps not over in Céüse, Sean Bailey having fallen at the top of "Bibliography" this week. Perhaps a third ascent very soon…

Photos: Ben Neilson