Dans les gorges de la Dourbie, la famille Soulé est toujours à fond ! Commençons avec le fils, Mattéo, qui du haut de ses 11 ans vient de réussir une première ascension sur la technique falaise de la Verrière avec "Détente aux enfers" qu'il annonce prudemment 8b/b+.
C'est une voie équipée par Fédric Ferraro d'une quinzaine de mètres dans un pur crépis old school. Cela arque très fort ! Après un 7c d'approche sur 4 dégaines, vient un délicat décalé sur prises microscopiques, puis un croisé sur mono et enfin quelques mouvements plus tard un dynamique sur un bac  très aléatoire intrinsèquement depuis une sale croûte et avec de mauvais pieds. D'après Pierre son papa, le 8b+ ne serait pas volé. Mattéo a mis 10 séances dont 4 à tomber rien que dans ce dernier jeté !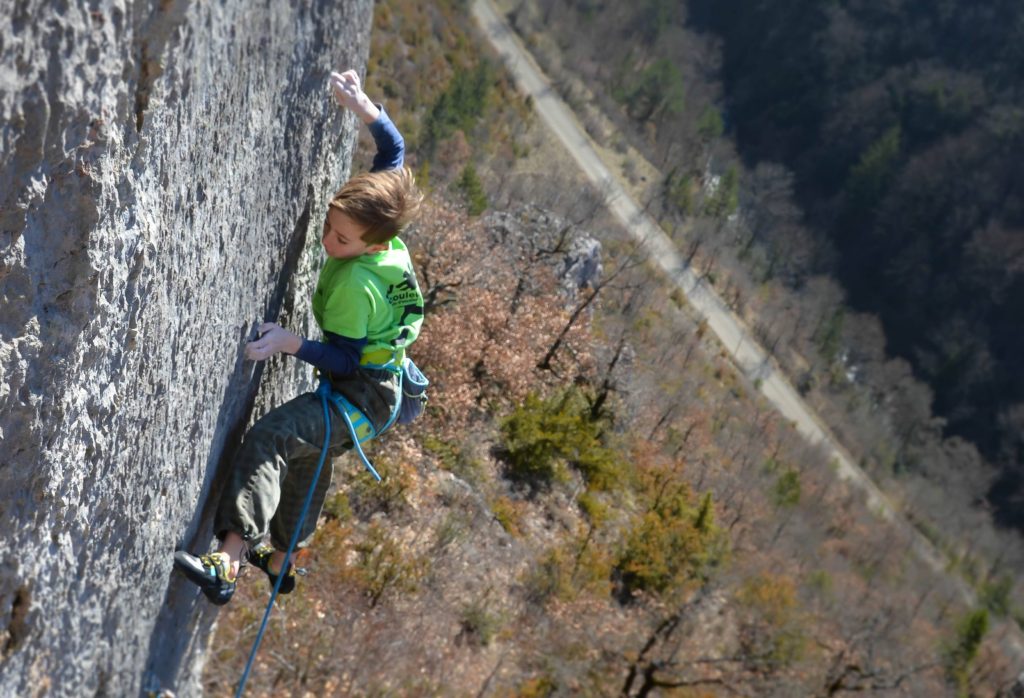 Pierre Soulé, le papa n'est pas en reste : c'est lui d'ailleurs qui avait frappé le premier la semaine dernière. Pierre a réalisé la première ascension de la magnifique "Connexion Gaia" 8c/c+ au pas de l'Escalette (aperçu vidéo ci-dessous) qui empile deux 8b/b+ bien à doigts entrecoupés d'un mauvaise décontraction sur deux arquées avec des mauvais pieds. Une ancienne falaise qui a connu ces dernières années un renouveau, toujours sous l'impulsion de Fedric Ferraro avec pas moins de 20 voies dures en guise de nouveau terrain de jeu. La fin d'un chantier vieux de 4 ans pour Pierre, qui s'était blessé à une poulie dans la seconde partie en 8b+ la première année où il avait essayé. Il s'était alors vengé l'année suivante en enchaînant les deux portions de voies, avant de se lancer dans la connexion l'an dernier et de finir le travail cet hiver.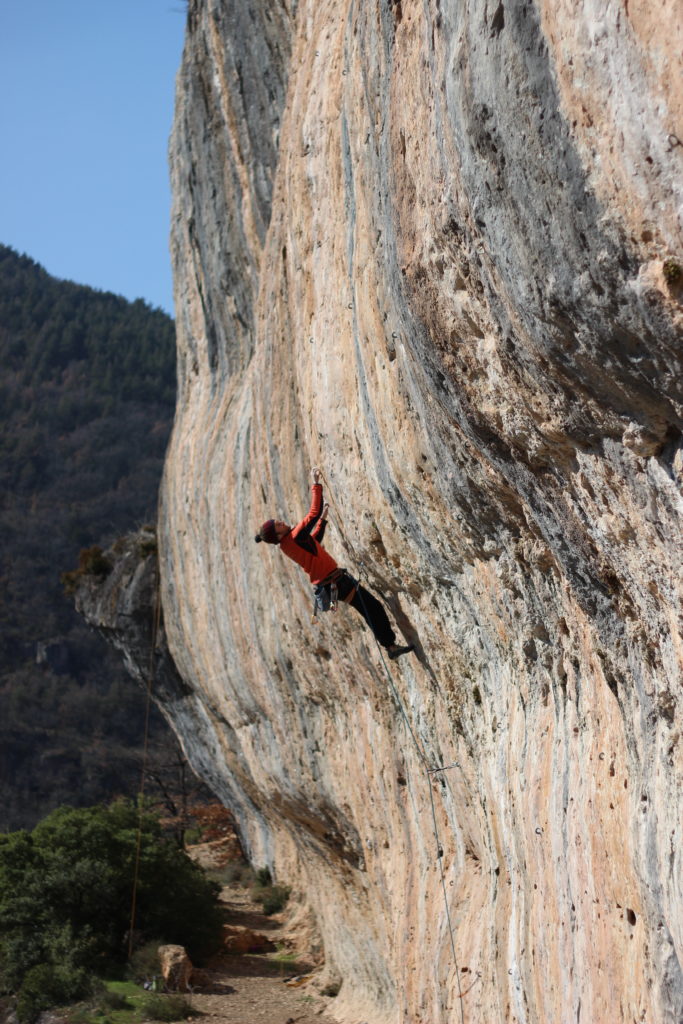 In Dourbie gorge (close to Millau, France), Soulé family is always motivated! We start with the son, Mattéo, 11, who just did the first ascent in Verriere crag called "Détente aux enfers", proposed to 8b/b+.
It's a 15 meters route bolted by local Fedric Ferraro in a very old school and compact limestone. It crimps a lot! After a 7c approach until the  4th bolt, the crux is coming : a desperate travers on very small holds followed by a cross with a mono, and then few moves later, a dyno into a jug from a tiny small crimp with bad feet. For Pierre, Mattéo's father, this route could deserve the 8b+ grade. Mattéo has done 10 sessions before sending, with 4 falls at this last hard move.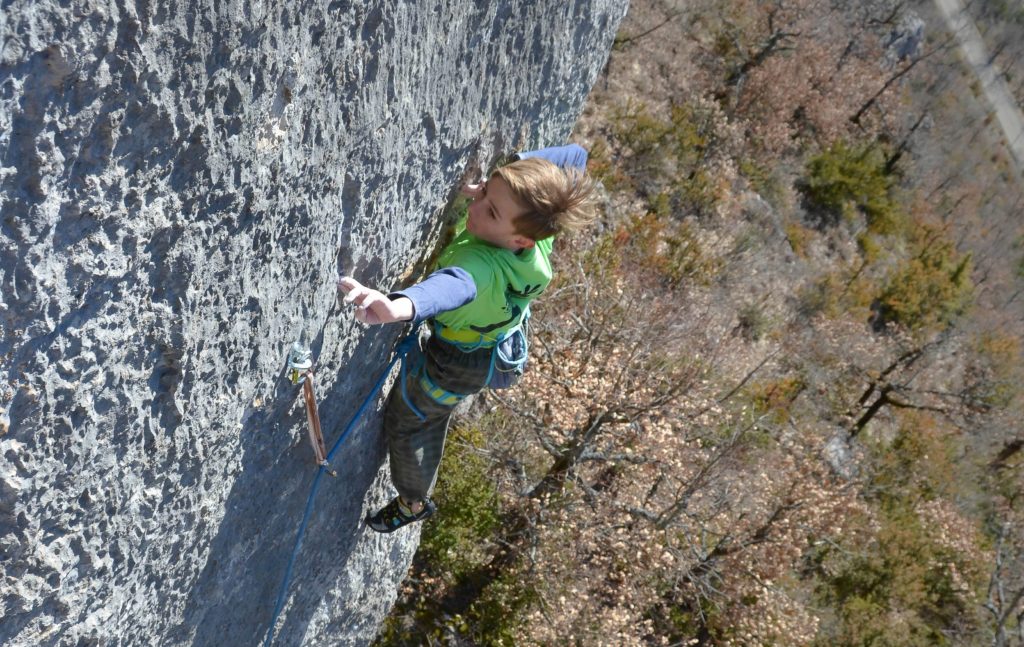 Pierre, the father is nor just belaying. Last week he did the first ascent of super "Connexion gaia" 8c/c+ in Pas de l'Escalette (video below) who links 2 8b/b+ with a bad rest on crimps and poor feet. It's an old crag which receive a new hype now with the add of 20 hard new routes by Fedric Ferraro few years ago. It's the end of a 4 years project for Pierre, who has injured one of his pulley trying the second part the first year, before sending the 2 parts of the link the second year, attempting the whole route the third year and finally and hopefully finishing the route this winter.