A son 3ème essai de la journée, et après avoir zippé du talon sous le relais à l'essai précédent, Adam Ondra a réalisé la première ascension d' "Eagle-4" à Saint-Léger en cette fin de journée. Le tchèque propose 9b pour cette nouvelle voie extrême libérée qui lui aura demandé environ 6 jours de travail et d'essais intenses. En effet, le tchèque s'est mis un gros combat mental dans cette voie, avec notamment des essais où les prises mouillées l'ont souvent renvoyé au tapis.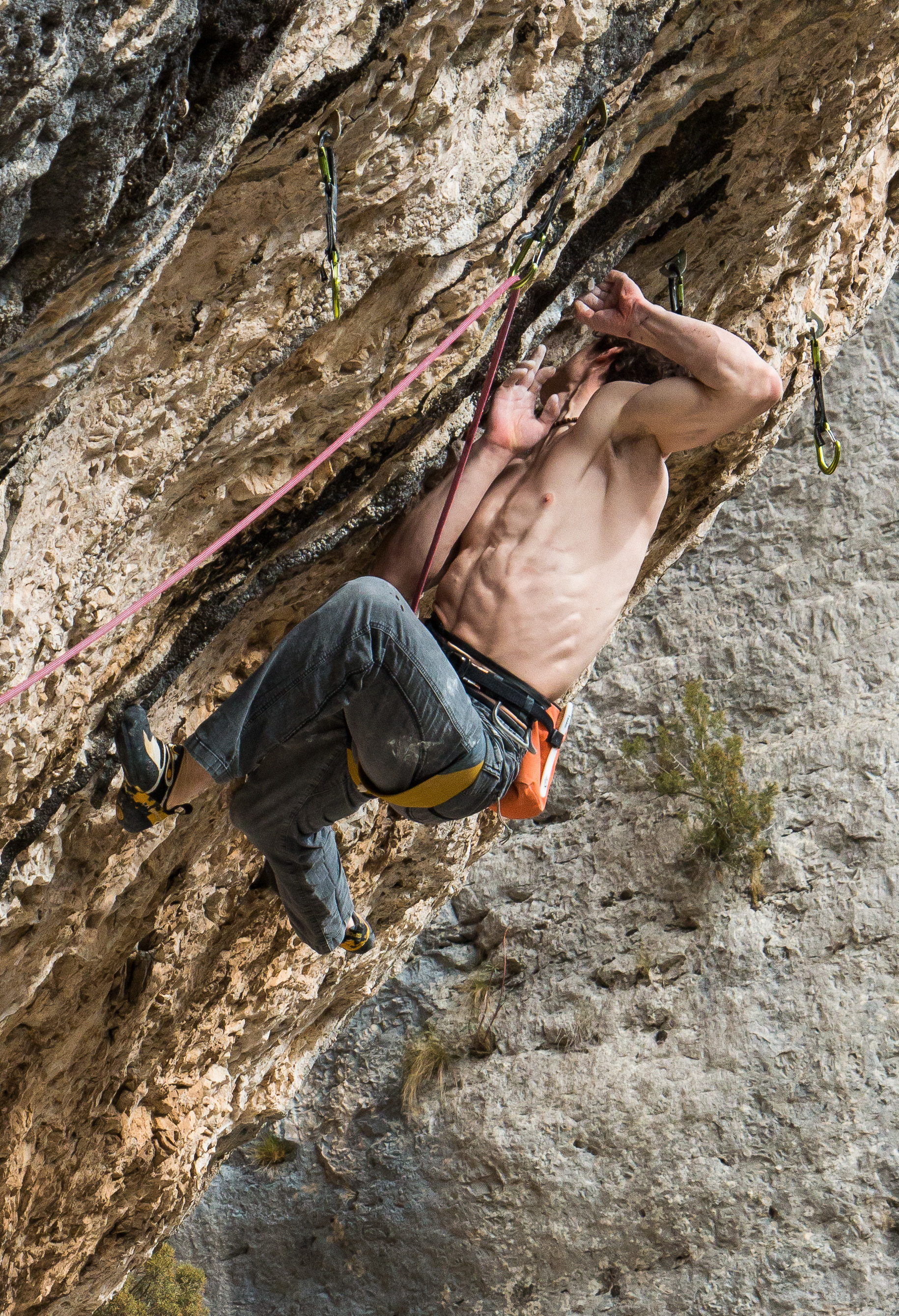 "Eagle-4" a été équipée par Elie Morieux au secteur Praniania ( à droite du projet "Retour gagnant" 9a qu'Adam avait libéré il y a quelques jours). Cela devient le premier 9b de Saint-Léger. Avec "CRS" déjà libérée dans la falaise voisine de Mollans par Ondra en 2015 (dont une prise a cassé en décembre dernier) et la proposition de Fred Rouhling "Akira" en 1995 en Charentes, cette voie devient parmi les plus dures libérées en France ! L'ascension a été capturée live donc très bientôt le film de l'enchaînement à venir !
On his third try of the day, and after his heelhook slips under the top on the previous go, Adam Ondra made the first ascent of "Eagle-4" in Saint-Léger at the end of the day. The Czech suggests 9b for this new extreme route which have asked him about 6 days of work and intense tries. Indeed, the Czech has put a big mental fight in this route, including tries where wet holds here often took him down.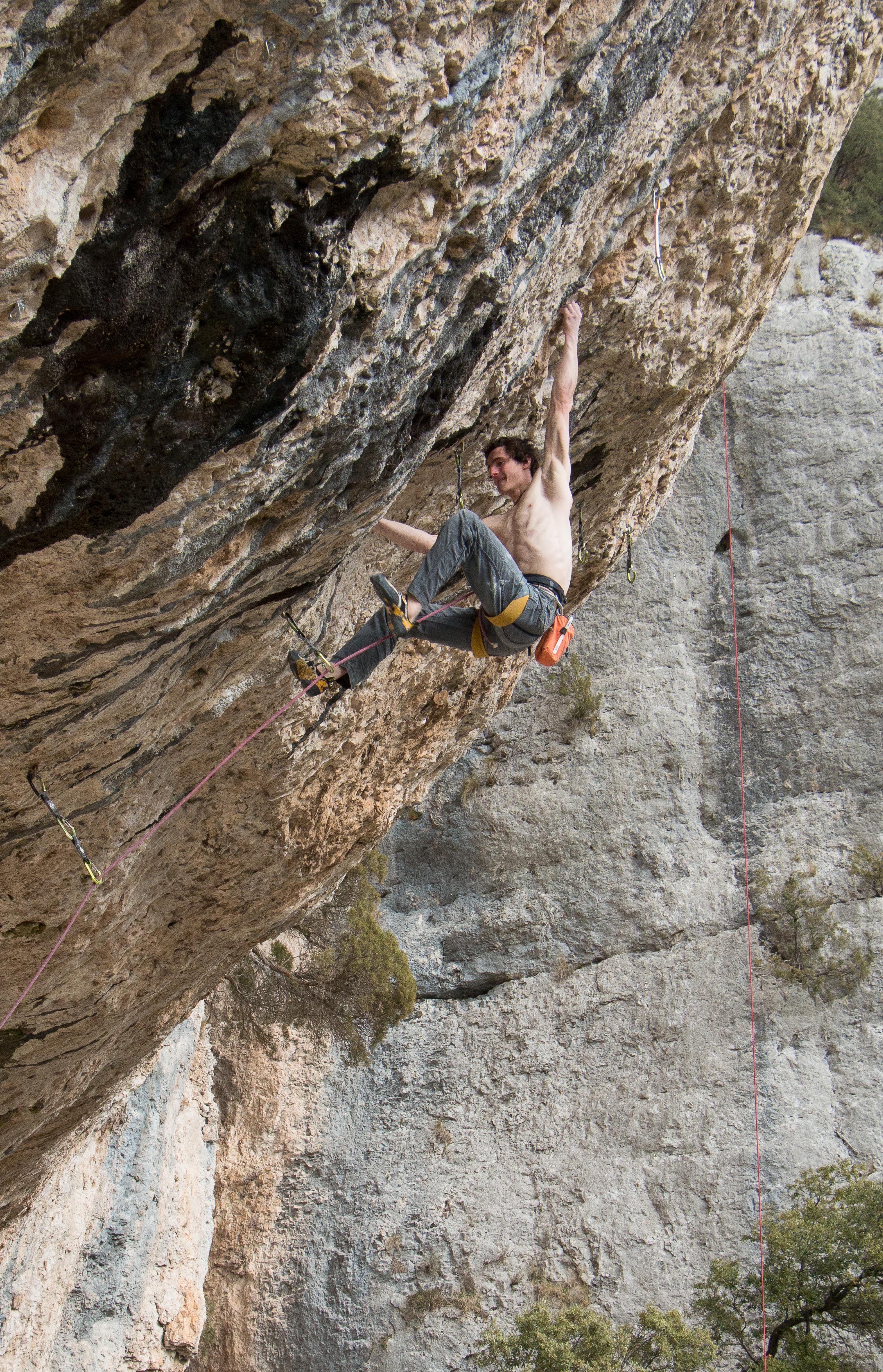 "Eagle-4" was bolted by Elie Morieux in the Praniania sector to the right of the project "Retour gagnant" 9a that Adam had sent a few days ago. This becomes the first 9b of Saint-Léger. With "CRS" already done in the nearby cliff of Mollans by Ondra in 2015 on which a hold broke last December and the proposal of Fred Rouhling "Akira" in 1995 in Charentes, this route becomes among the hardest freed in France! The send was filmed so a movie will be released very soon so stay tuned, we will announce it!
Photo: Seb Richard