De nouveau un peu d'escalade sportive en Espagne, avec trois extrêmes répétitions en Catalogne !

*** Jorge Diaz-Rullo réalise la 3ème ascension de "Samfaina" à Margalef, qui n'est autre que son projet secondaire de Finestra après "Cafe Colombia". La voie est plutôt continue avec deux mouvements très durs sur bidoigts. Libérée par Chris Sharma en 2010 et immédiatement répétée par Ramon Julian, cette voie est restée ensuite sans nouvelle ascension pendant plus d'une décennie. Jorge propose 9a+ pour "Samfaina", la jugeant plus dure que les autres 9a qu'il a réalisés dans ce mur.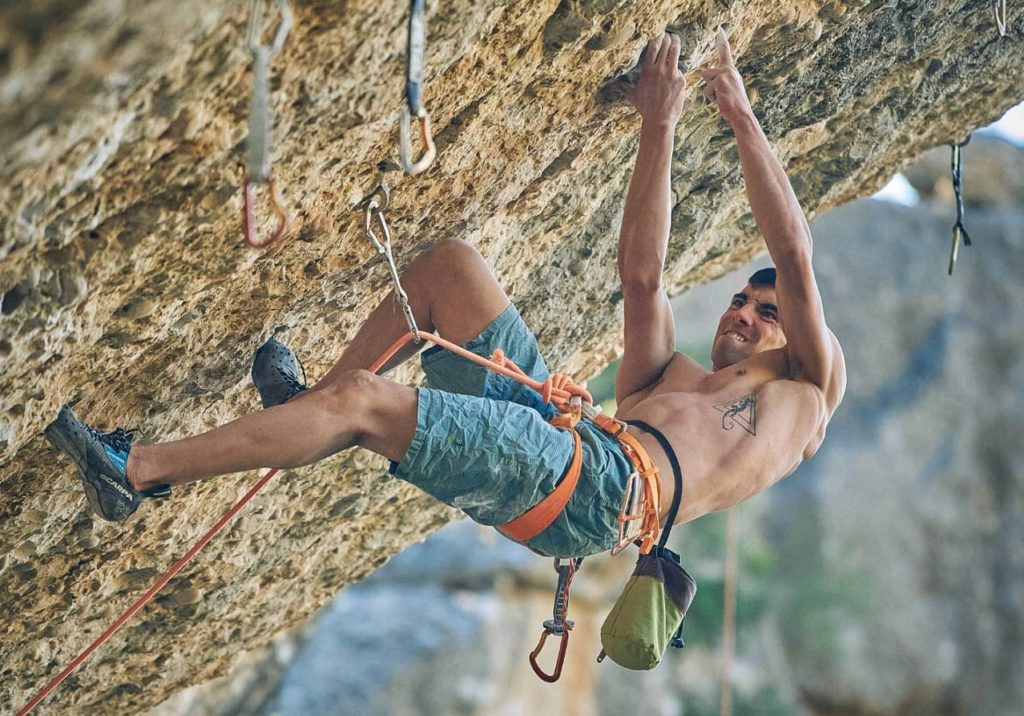 *** "PapiChulo" de nouveau répété : quelques semaines après Mathieu Bouyoud, c'est cette fois-ci le grimpeur autrichien Stefan Scherz qui clippe le relais. Un peu plus de 2 mois après s'être cassé le pied et s'être donné comme défi de revenir plus fort pour réussir son premier 9a+, Stefan Scherz a tenu son pari à Oliana ! Âgé de seulement 20 ans et avec déjà quelques voies en 9ème degré à son actif, le compétiteur habitant Innsbruck semble en pleine progression. Jakob Schubert va commencer à regarder dans ses rétroviseurs !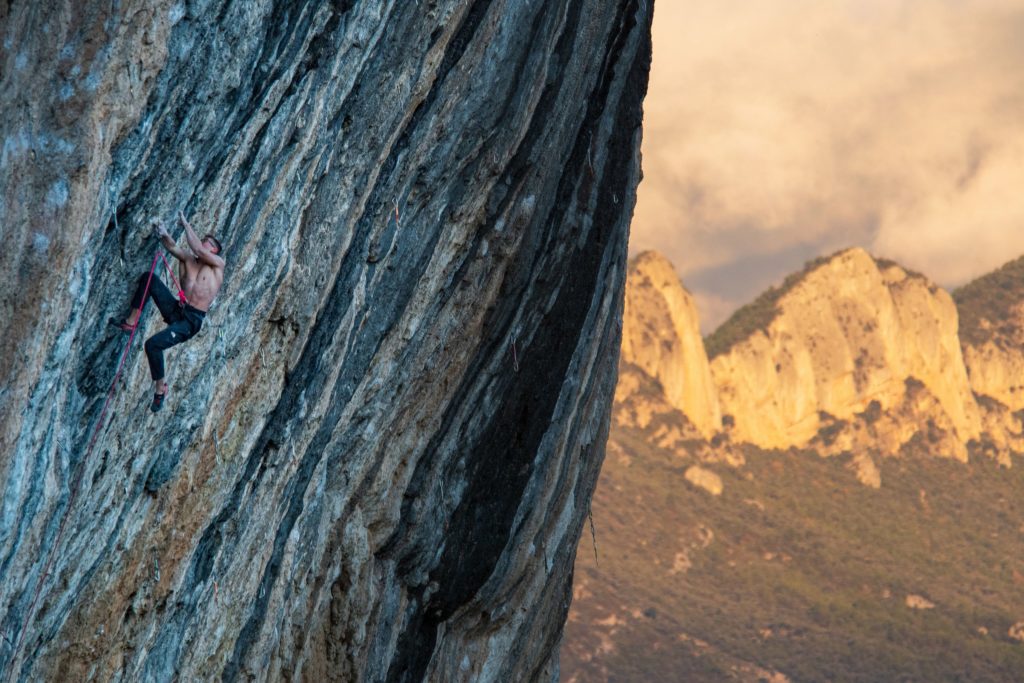 *** Quelques jours après "King Capella", Alex Megos réalise la seconde ascension de l'autre voie extrême du secteur Capella de Siurana libérée ce printemps par Will Bosi, "Furia de Jabali" 9b. Toujours sans se prononcer sur le niveau, Alex annonce 7 jours de travail et 3 gros steaks notamment dus à des conditions très froides avant sa réussite.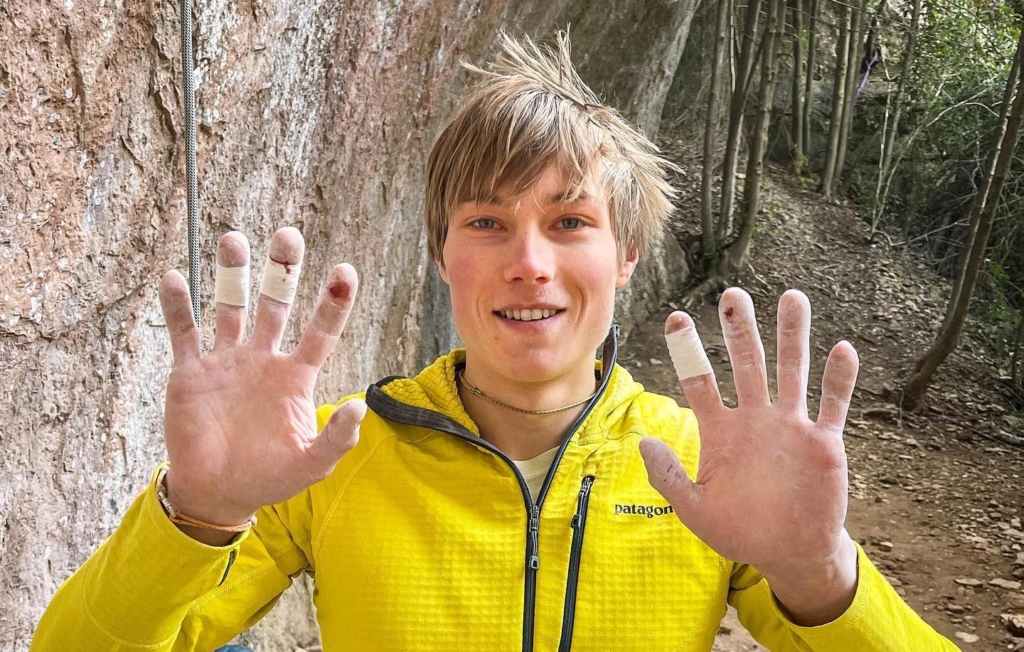 *** Jorge Diaz-Rullo just did "Samfaina" 's third ascent, his second project of Finestra sector, Margalef after his big one, "Cafe Colombia". "Samfaina" is a power resistance testpiece with 2 hars moves on twofinger pockets. Freed by Sharma in 2010 and immediately repeated by Ramon Julian, the route was still unclimbed since more than a decade. Jorge proposes 9a+ for this one, that he finds harder than the other 9a's he climbed on this impressive wall.

*** A new repeat of "papichulo" : few weeks after Mathieu Bouyoud, Austrian climber Stefan Scherz just clipped the anchor of Oliana's kingline, "Papichulo". 20 years old and few 9a's under his belt, the competitor from Inssbruck seems to be in huge progression. Jakob Schubert will start to have a look in the mirror…

*** Few days after "King Capella", Alex Megos is finishing the business in Capella sector of Siurana with "Furia de Jabali", second ascent. Freed this spring by British climber Will Bosi, this short and sharp line took to Alex 7 days of projecting and 3 splits of his fingers due to very cold weather.