On vous parlait de la possibilité de la tentative il y a quelques jours, il l'a tenté cet après-midi, et il l'a fait ! En enchaînant flash "Supercrackinette", estimée à 9a+ au secteur Praniania de Saint Léger du Ventoux, Adam Ondra frappe une nouvelle fois très fort ! De l'avis des témoins, le tchèque a simplement randonné cette voie très résistante, guidé par les méthodes de l'équipeur Quentin Chastagnier, après l'avoir assuré dedans pour qu'il lui pose les dégaines.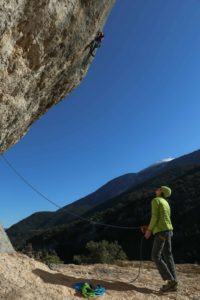 La rencontre entre un équipeur et grimpeur fanatique presque local et le mutant de notre discipline ne pouvait que faire des étincelles !  Quentin avait équipé les 6 premiers points de la directe de départ de "Crackinette" ouvert par Laurent Triay, Cet enchaînement très résistant baptisé alors "Supercrackinette" propose pas de crux marqué mais un effort très très intense et continu d'environ 25-30 mouvements typé à doigts dans un dévers prononcé. La section la plus dure se situe à la jonction avec "Crackinette", avant de rejoindre cette fin pas évidente (8b+) avec des mouvements aléatoires en fissure. Il avait fallu tout de même 3 jours à Alex Megos pour en réaliser la première ascension l'an dernier !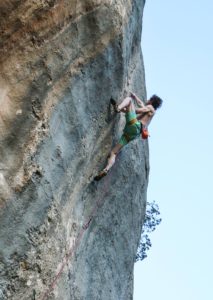 Adam avait déjà réussi deux 9a flash auparavant avec "Chromosome Y" à Charmey et surtout "Southern Smoke Direct" à Red River Gorge (9a+ immédiatement décoté par ses soins à 9a), Cette fois, pas de rabotage, Adam confirme le niveau de "Supercrackinette" à 9a+ sur son compte instagram. On rappelle qu'il s'était déjà lancé sans succès dans l'exercice avec des précédents échecs dans "Biographie" à Céüse ou encore dans "Seleccio anal" à Santa Linya il y a quelques années. Cette fois, c'est le succès pour le premier 9a+ flash de l'Histoire de l'escalade !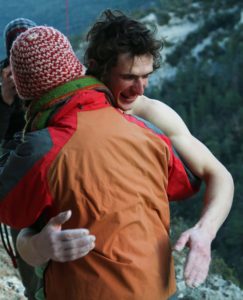 Last week, we were talking about Adam Ondra possibly attempting to flash send ,"Supercrackinette" (given 9a+) at the Praniania sector, in Saint Leger du Ventoux, France. Well, guess what, he just did! According to witnesses, the Czech phenom looked very easy on this resistance route, while he was given beta by the bolter of the route himself, Quentin Chastagnier. Ondra first gave him a belay and checked out the moves while Quentin was putting up the draws. Things clicked between Quentin, a local fanatic bolter and Adam, who, is currently at the top of the sport climbing game. Quentin bolted the direct start of "Crackinette" (the original 8b+ start was bolted by Laurent Triay) calling the new route "Supercrackinette". This very sustained route has no well defined crux, but rather consists of a 25-30 move resistance and finger intensive effort on a big overhang. The hardest sequence is just before linking into "Crackinette" and you need to fight until the end, where there's an awkward 8b+ crack with low-percentage moves. It took Alex Megos 3 days for the first ascent last year!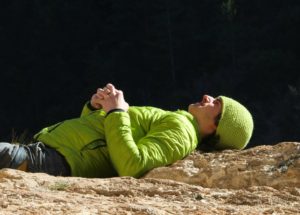 So far, Adam has 2 9a flashes under his belt with "Chromosome Y" in Charmey and "Southern smoke direct" in the Red River Gorge (for which he suggested a downgrade from 9a+). This was not Adam's first attempt at flashing routes this hard but he was not successful in the past during his flash attempts of "Biographie" in Céüse and "Seleccio anal" in Santa Linya. Adam has since confirmed the grade via an instargam post and perhaps, this major send of "Supercrackinette" will be seen as a benchmark  in climbing history. Time will tell.

Photos : Seb Richard