Tomi Nytorp, 40 ans, est un des grimpeurs finlandais les plus expérimentés. Plusieurs médailles sur les championnats nationaux dans les années 90, du 9a au compteur avec "Esclatamasters" ou encore "The Essential", Tomi a déjà un belle carte de visite. Il y a quelques jours; il est venu à bout d'un projet en trad qu'il avait commencé à bosser… il y a 20 ans ! En effet, Tomi vient de libérer "Privatvägen" une pure fissure de 25 mètres de haut située à Antbyvägen, Raseborg (Finlande) qu'il estime à 8c+ trad. Après une approche en 7c, vient un crux dans la fine fissure sur 7 mouvements qui nécessite pas mal de collante. Selon ses dires, il faut du vent et 7 petits degrés pour avoir les conditions parfaites. Les protections étaient en place au début de la voie. Pour en savoir plus, une interview complète est disponible sur 27 crags.com.
A noter que c'est la seconde proposition extrême en trad de Scandinavie après "The Recovery Drink" de Nicolas Favresse à Jossingfjord (proche de Stavanger en Norvège). Et de maniére plus général c'est tous simplement une des voies en trad parmi les plus dures au Monde
Photo : Mina Nytorp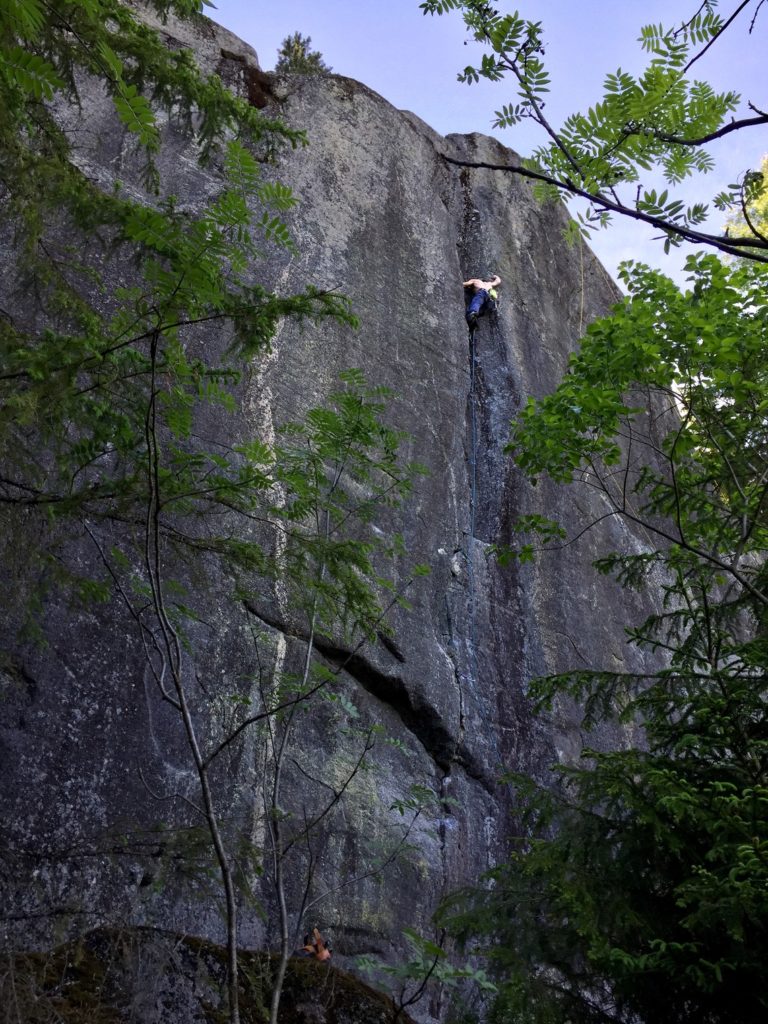 Tomi Nytorp, 40 is one of the most experimented climbers from Finland. Multiple medails in National Championships, some 9a's under his belt like "Esclatamasters" of "The Essential", a nice ticklists. Few days ago, he climbed a long time 20 years trad project! A nice achievement ! He freed "Privatvägen", a pure 25 meters crack located in Antbyvägen (Raseborg, Finland). After a 7c approach, came the crux, a powerful boulder problem in a tiny crack. Very friction demanding, the best conditions for Tomi are around 7 degrees and windy. The first protections were pr-placed before the ascent.
It's the second extreme trad propositin in Scandinavia with "The Recovery drink" by Nicolas Favresse in Jossingfjord, Norway. And for sure, one of hardest trad climbs in the World!
More informations with an interview on 27crags website
Photo: Mina Nytorp