Projet ultime. Le baroudeur néerlandais Jorg Verhoeven revient d'un séjour à Taghia, Maroc où il a achevé d'équiper du bas ce qu'il appelle son "mini Dawn Wall" : un projet futuriste de grande-voie initié par Arnaud Petit et son équipe en 2009 dans la face du Tadrarate. Au final la grande-voie propose 13 longueurs avec une longueur clé estimée à 9a et 3 longueurs estimées à 8c ! Tous les deux reviennent sur cette voie futuriste qui reste à libérer ! 
Arnaud Petit nous parle du début du projet : « Je savais que c'était vraiment une voie pour des très fort grimpeurs. J'en avais parlé à Chris Sharma après notre première tentative en et cela ne s'était pas fait. C'est une face impressionnante, Après 150 m vertical, il y a un bombé puissant genre « Tennessee » dans le Tarn mais sur plus de 200 m de haut. Le truc c'est qu'il faut aussi avoir envie de se mettre un chantier compliqué. Il y a presque deux heures d'approche sur des sentiers assez tortueux. Et le rocher demande un peu de nettoyage.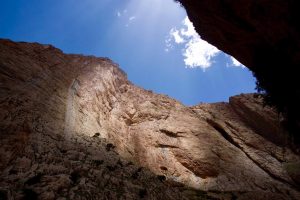 On avait ouvert en 2009 la première longueur du dévers, en deux jours. Stéphanie Bodet et Nico Kalisz avait ouvert en beau style le départ de la longueur, en grimpant entre les points et se posant sur des crochets pour percer. Au-dessus, ça s'est corsé et c'était moins fun à ouvrir, j'ai fini comme j'ai pu, avec beaucoup d'artif et d'A0. Vu ce qu'il y avait au-dessus on s'était dit que ce n'était pas un projet pour nous et avec Nico Potard le 4ème larron, on avait grimpé d'autres voies. Ouvrir un bigwall c'est super dur et ouvrir pour une voie que tu ne pourra pas faire, cela n'a pas de sens.Cette longueur clé de 55 m sera un gros challenge. Avec Jorg on est assez d'accord pour dire que ça peut être 9a.
Donc Jorg à continué l'ouverture toujours en partant du bas. Il pense qu'il y a au-dessus 3 longueurs dans le 8c. C'est clair que ça fait un projet mutant… Bonne chance à lui pour caler tout ça et enchaîner. Je suis bien content qu'il se soit motivé pour ouvrir cette voie.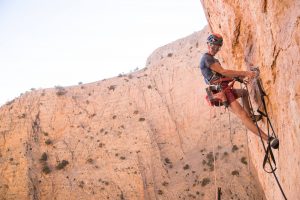 Jorg Verhoeven nous partage ses impressions à propos de son ouverture et son experience :
«Arnaud m'a parlé de ce projet alors que nous venions de réserver notre voyage à Taghia et j'étais immédiatement à fond ! Malheureusement, Arnaud et Steph n'ont pas eu le temps de venir mais Arnaud nous a donné la permission de terminer ce qu'il a commencé il y a 10 ans. Le mur de Tadrarate est incroyable, il est encore plus raide qu'il n'y paraît et après les premiers longues  très dalleuses il y a au moins 200 mètres de mur très raide. Arnaud avait équipé la première longueur raide (55m), et en l´essayant un peu, j'ai réalisé que ça sera au moins 8c+ ou plus dur. Le calcaire est très solide, mais il n'y a pas beaucoup de relief et pas de goutte d'eau car c'est en surplomb. En gros, c'est comme le calcaire espagnol sans les tufas.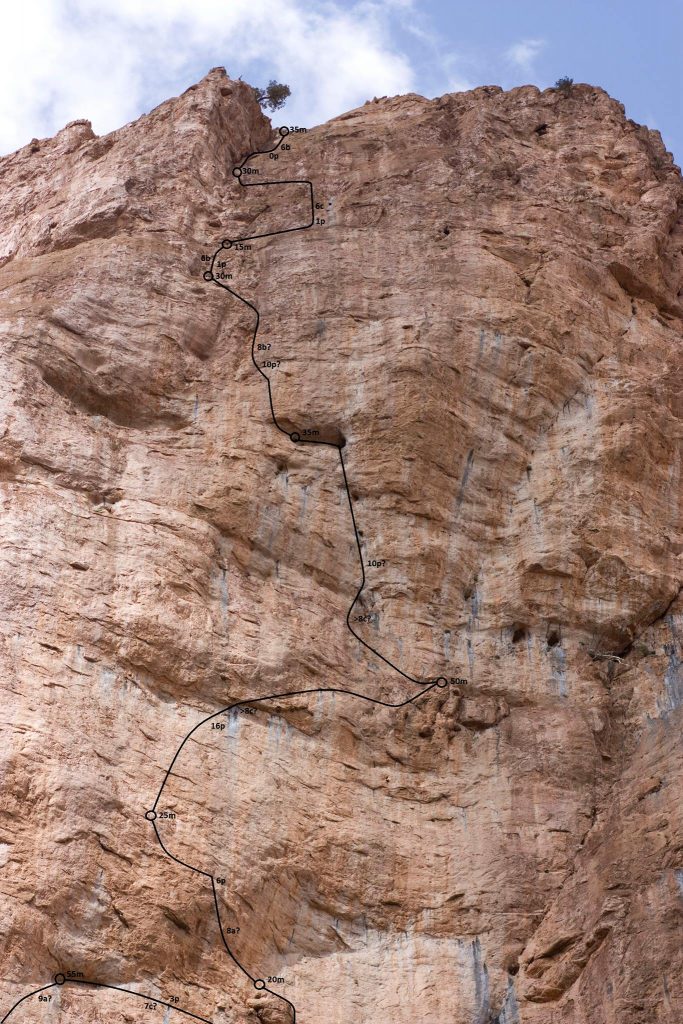 J'ai décidé de continuer à équiper avec une certaine éthique (moderne): pas de crochet dans les trous percés donc chaque trou percé devient un point. Le résultat est que j'ai équipé de plusieurs manières: j'ai fait des passages d'artif  (crochet, cames, etc.) pour équiper quand ce n'était pas possible de grimper en libre avec la perceuse et sans brossage et sinon des passages engagés (quand le niveau était inférieur à 7c) . J'ai surtout cherché à suivre la ligne de «faiblesse» de la paroi, il y a donc un peu de traversée. Étonnamment, il y a des relais plutôt confortables entre les longueurs raides. Puisque l'objectif principal était de terminer la voie dans un premier temps avant d'envisager de l'enchaîner, je n'ai pas encore essayé les sections difficiles, mais je suppose qu'il y a (en plus de la longueur d'Arnaud) au moins deux autres longueurs dans le 8c. Le reste des longueurs dans la section raide se situe entre 7c et 8b."
"Je vais essayer de revenir à l'automne 2018 pour travailler la voie et bien sûr le but ultime est d'enchaîner toutes les longueurs en libre ! Nous avons choisi de nommer la route Marrakech Express. La raison est  que les douaniers ont confisqué nos points et nous avons dû faire un aller-retour sur la journée de Taghia à Marrakech pour les récupérer (4 heures de randonnée et plus de 12 heures de routes fatigantes)."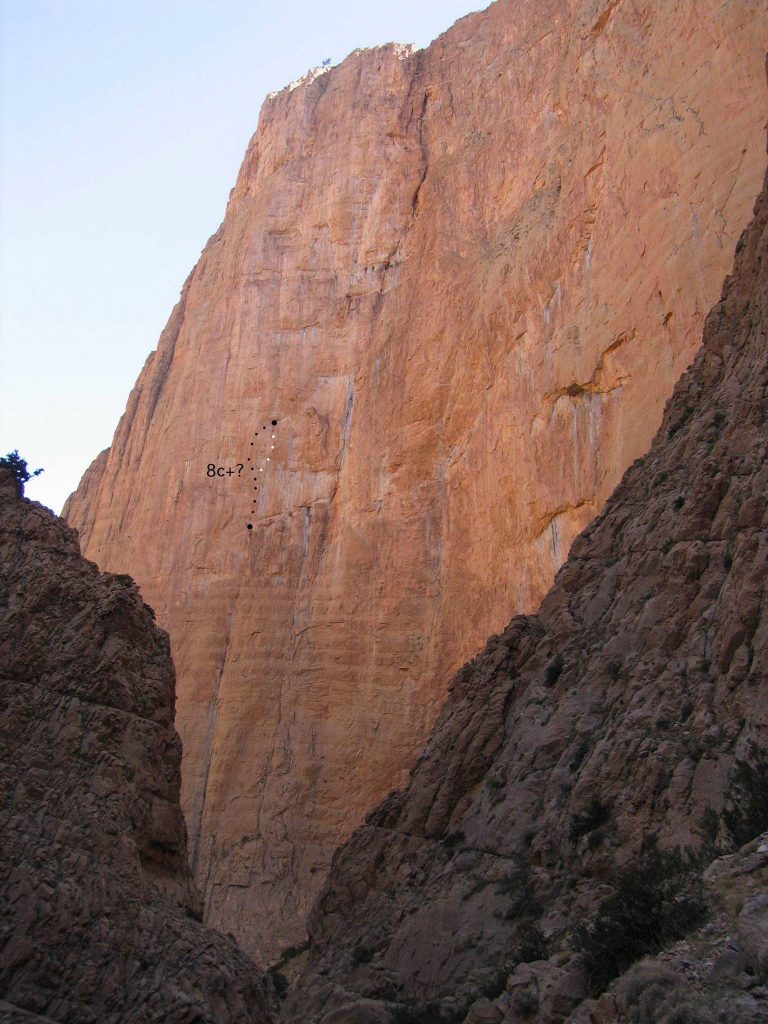 Very big project. Jorg Verhoeven was in Taghia, Morroco for two weeks last September. He has bolted somthing which is he is calling his "Mini Dawn Wall" : a futuristic project first started by Arnaud Petit and a french team in 2009 in the Tadrarate wall. Finaly, the monster has 13 pitches with a key-pitch with an estimated grade of 9a, followed by 3 8c-pitches ! Arnaud nd Jorg are giving their thoughts about this hard new multipitch. 
Arnaud Petit talks about the beginning of the project : "I knew that it was a route for very strong climbers, I have told to Chris Sharma some years ago after our first attempt on it  but he coudn't find the time to come. It's an impressive face. After 150 meters vertical climbing, you have a massive overhang like "Tennesse" (famous route of gorges du Tarn) up to 200 meters. It is so complicated project because the wall is in an isolated place with 2 hours walk on bad paths. And the rock needs to be cleaned a little bit.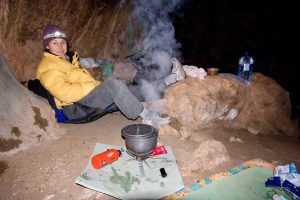 We opened in 2009 the first overhang pitch in 2 days. Stéphanie Bodet and Nico Kalisz have opened the start in a nice style, climbing between the bolts and putting hooks for being able to bolt. After it was very hard and it was less fun to open, so I finish this pitch like I can : articial climbing and A0. Considering the beginning of the route, we decided this project was too hard for us and we gave up for easier routes. Opening a bigwall is very hard, so it was a nonsense to continue to open something we coudn't climb after considering the high difficulties. This 55 meters key-pitch will be a very big challenge. With Jorg we all agree it could be 9a. Then Jorg has continued this adventure, starting from the ground. He is thinking that the 3 following pitches could be 8c. It's a very big project. Good luck to him for the work and the free ascent. I'm very happy that he put some motivation to open this line."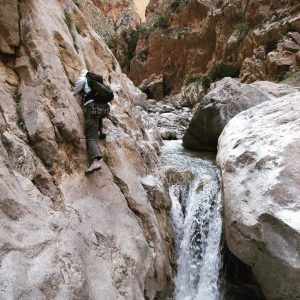 Jorg Verhoeven about this experience :
"Arnaud told me about this project just as we booked our trip to Taghia, and I was immediately on board! Unfortunately Arnaud and Steph didn't have time to come, but he gave us permission to finish what he started 10 years ago. The Tadrarate wall is incredible, it's even steeper than it looks and after the first few slabby pitches there's at least 200 meters of steep terrain. Arnaud had bolted the first steep pitch (55m), and by trying a little I realised it will be at least 8c+ or harder. The limestone is very solid, but there are not a lot of features, and no water pockets since it's overhanging. Basically like Spanish limestone without the tufas.
I decided to continue bolting with a certain (modern) ethics: no bathooks, so each drilled hole becomes a bolt. This resulted in some aid climbing passages (hooks, cams etc), where freeclimbing with the drill and without brushing is too hard, and some long runouts (on terrain below 7c). I was mainly looking for the line of 'weakness' of the wall, so there is quite some traversing. Surprisingly there's some comfortable belay ledges in between steep pitches. Since the main goal was to finish the route, and not yet freeclimb it, I did not try the hard passages yet, but my guess is that there is (apart from Arnaud's pitch) at least two more in the 8c range. The rest of the pitches in the steep area are in between 7c -8b.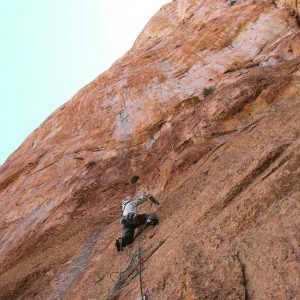 I will try to come back Fall 2018 to work on the route, of course the goal is to eventually freeclimb the whole! We chose to name the route Marrakech Express. The customs had confiscated our bolts, and we had to make a one day trip from Taghia to Marrakech and back to get them (4 hours of hiking and 12+ hours of windy roads)."
Photos : coll. Arnaud Petit et Jon Glassberg www.lt11.com