L'année dernière, Seb Berthe et sa troupe de joyeux saltimbanques révolutionnait le trip d'escalade en ralliant le Yosemite en voilier. En 2023, l'Écossais Robbie Phillips leur emboite le gouvernail, mais cette fois pour mettre en valeur le point le plus occidental du Royaume-Uni, l'archipel de Saint Kilda, très au large des Hébrides extérieures. Les petits pointillés rouges à gauche de la carte ci-dessous, voilà de quoi on parle.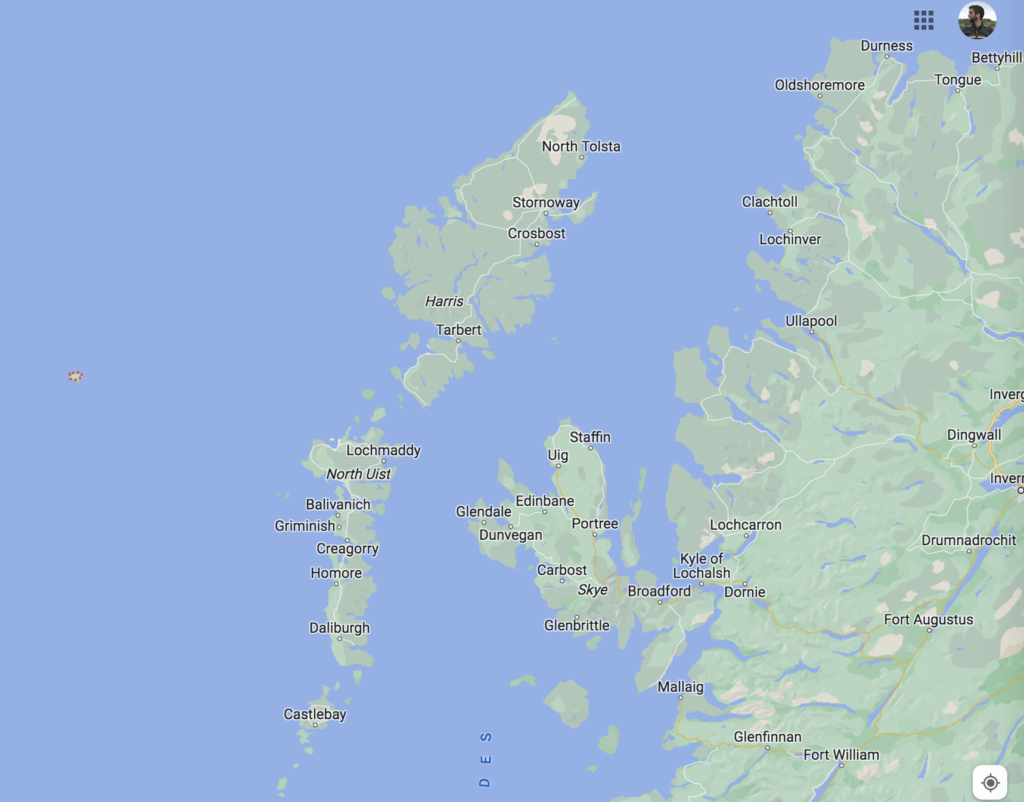 Ainsi que l'explique Robbie, il est plus facile d'organiser une expédition himalayenne que de poser les doigts sur les falaises vierges de Hirta ou Soay, les îles de l'archipel, inhabité.
Une belle poignée de premières en trad dans des conditions d'amerrissage parfois rocambolesques, des lignes souvent magnifiques, toutes au-dessus des vagues et sur du rocher allant de "bomber" à "chossy", dans des paysages quasiment jamais vus: le grimpeur écossais prouve à son tour que l'aventure existe aussi à la maison, pour peu qu'on se donne la peine de chercher, et de mettre sur pied des voyages aux résultats incertains. En l'occurrence, Phillips rentre de son périple avec plusieurs GV en E6 et une E8: pas de quoi inquiéter les compteurs de l'extrême en grimpe; par contre pour tous les autres compteurs, cela ne fait pas de doute.
Last year, Seb Berthe and his troupe of merry acrobats revolutionised the climbing trip by reaching Yosemite by sailboat. In 2023, Scotsman Robbie Phillips takes over the helm, but this time to highlight the westernmost point of the United Kingdom, the archipelago of Saint Kilda, far off the Outer Hebrides. The little red dots on the left of the map above, that's what we're talking about.
As Robbie explains, organising a Himalayan expedition is easier than laying your fingers on the pristine cliffs of Hirta or Soay, the uninhabited islands of the archipelago.
A handful of trad first ascents in, at times, dubious landing conditions, often magnificent lines, all above the waves and on rock ranging from "bomber" to "chossy", in landscapes almost never seen: the Scottish climber proves that adventure also exists at home, if you take the trouble to look, and to set up trips whose results are uncertain. In this case, Phillips has returned from his journey with several E6 multipitch routes and one E8, 'Kildochka': nothing to worry the hardest lines in terms of extreme climbing; but in all other respects, there is no doubt this Voyage was hardcore.