Cette semaine,  de belles réalisations ont eu lieu :
Seb Bouin est en mode reprise après deux semaines de repos suite à son dernier trip en Norvège où il était assez proche de faire "Move". A peine arrivé en Italie, il coche le 9a de "La terza età" en 8 essais sur le site de San Roccino (Camaiore, Toscane). C'est la seconde ascension de la voie. La première ascension de la voie a été effectuée en avril dernier par l'inévitable Adam Ondra.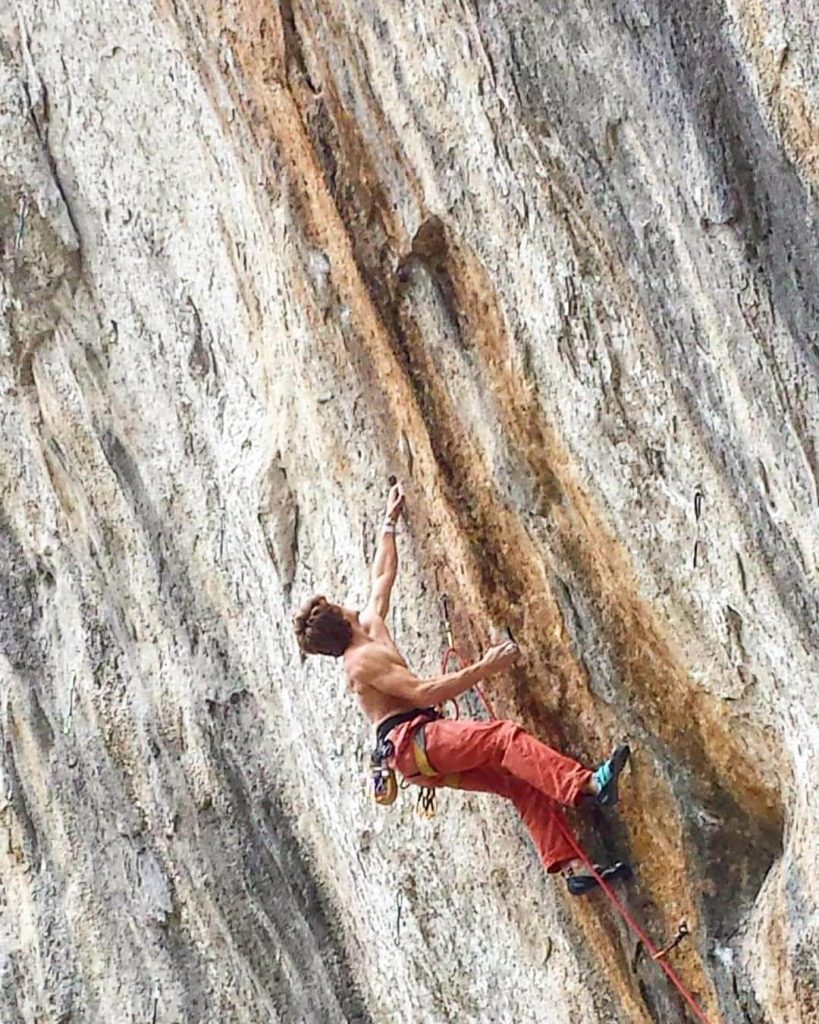 Diego Fourbet, seulement 14 ans (!) a réalisé son chantier avec son premier 8c+ avec "San Ku Kai" à Entraygues dans le Briançonnais. Le fils du célèbre couple de grimpeurs Nathalie Fourbet (ex Richer) et d'Olivier Fourbet fait déjà des étincelles !
"J'ai essayé la voie une dizaine de séances. J'ai commencé à l'entreprendre sérieusement cet été mais je bloquais sur un mouvement et le reste allait bien… Début septembre j ai enfin réussi ce mouvement du talon en changeant de chaussons et j ai compris que ça pouvait faire ! J'avais juste peur de la fermeture de la saison mais finalement j'ai eu le créneau pour la cocher !"
Source: Instagram
La jeune vénézuélienne expatriée en Espagne, Eileen Jubes, a reussi son premier 8c+ à Bielsa avec la seconde féminine de "Kif kif demain" 8c+. La première féminine avait été l'oeuvre de l'espagnole Mar Alvarez (vidéo en fin d'article)
Source : Instagram
Le niçois Maxime Clerc expédie "Cosi fan tutte" 8c+ à Rodellar en 3 séances : "C'est une ligne de rêve de 55m en gros gros dévers. Une approche en 8a+ quelques mouvements physiques puis un bon crux bien marqué depuis que ça a cassé. Une bonne décontraction puis une nouvelle section bloc suivie de 15m de rési physique. À nouveau une bonne décontraction sur une grosse écaille inversée puis un rétablissement sur le haut de la casquette de la Piscineta. Tombé sous le relais en berlotant à la 3ème séance à la chauffe aujourd'hui ! Sans doute une des plus belles lignes de Rodellar équipée par Serge Castéran.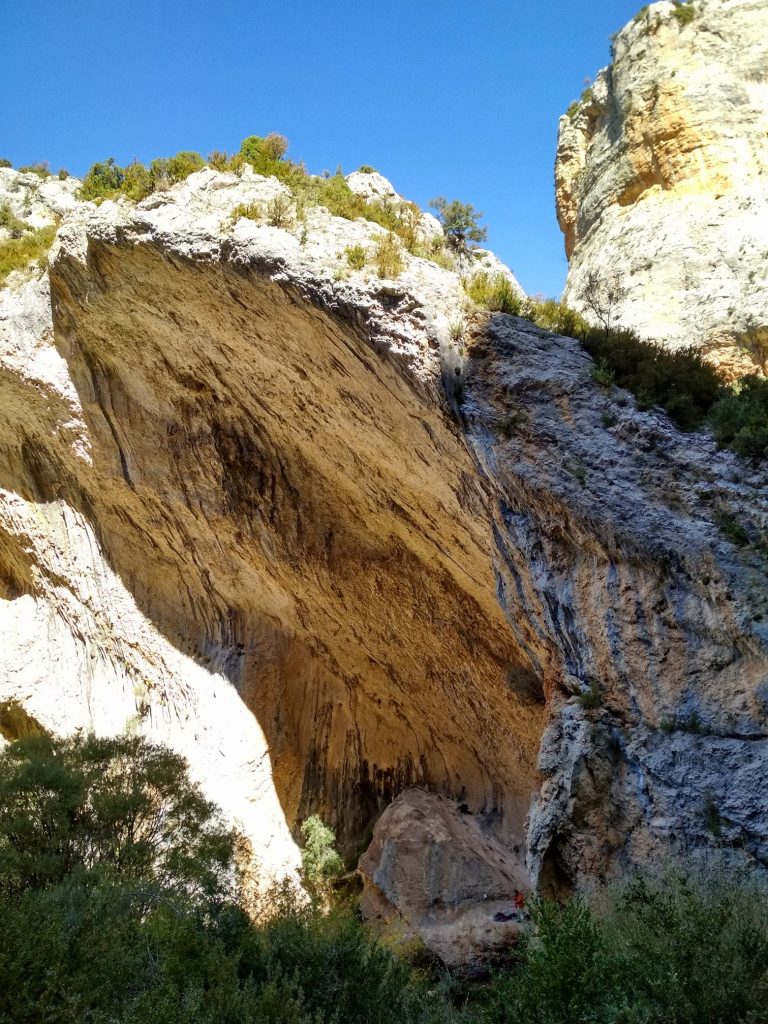 This week, some nice sends come from the rock :
Seb Bouin for his come-back to rock after 2 weeks of break is in Italy. After his last trip in Norway where he was close to send "Move" in Flatanger, Seb seems back in a very good shape with the second ascent of "La Terza età" 9a in 8 goes in San Rocinno Camaiore, Toscana (Italy). The first ascent of the route was done by Adam Ondra last April. 
Diego Fourbet (14) sends his first 8c+ with "San Ku Kai", Entraygues, Briançonnais. DIego is the son of the famous French climbing couple, Nathalie (ex-Richer) and Olivier Fourbet.
"I did the route in around 10 sessions. I started to work seriously the route this summer but a move was very hard for me. The rest of the route was ok. At the beginning of September, I finally arrived to stick this heel hook with another pair of climbing shoes and I understood I could do it ! I was afraid because summer season came to the end but I managed to finish the project before the winter."
Source: Instagram
Eilleen Jubes from Venezuela just did her first 8c+ in Bilesa, Spain with the second female ascent of "Kif Kif demain". The first ascent of this route previously graded 9a was done by Mar Alvarez (video at the end of the article). 
Source : Instagram
Maxime Clerc from Nice just did "Cosi Fan Tutte" in Rodellar in 3 sessions. It's a dream line of 55 meters in a very big overhang. An 8a+ physical approach then a hard crux since some holds have been broken. After this crux, there is a rest fellowed by a 15 meters resistance section and a mantle at the top of Piscineta sector. One of the major lines of Rodellar bolted by Serge Castéran.
Cover pic : Diego Fourbet dans "San Ku Kai" (coll. Fourbet)