Le grimpeur grenoblois Romain Noulette (22 ans) a effectué ces derniers jours un beau retour en forme avec la réussite de pas moins de 3 8c durant ces deux dernières semaines ! On rappelle que Romain avait déjà une voie en 9ème degré à son actif avec "L'âme slave" 9a à St-Ange, réalisée en avril 2017.
Romain a vaincu ce week-end "l"Arcadémicien des crépis" à Céüse, une voie bien à doigts qui est devenue un 8c très solide après la casse d'un bout de la prise clé dans le crux.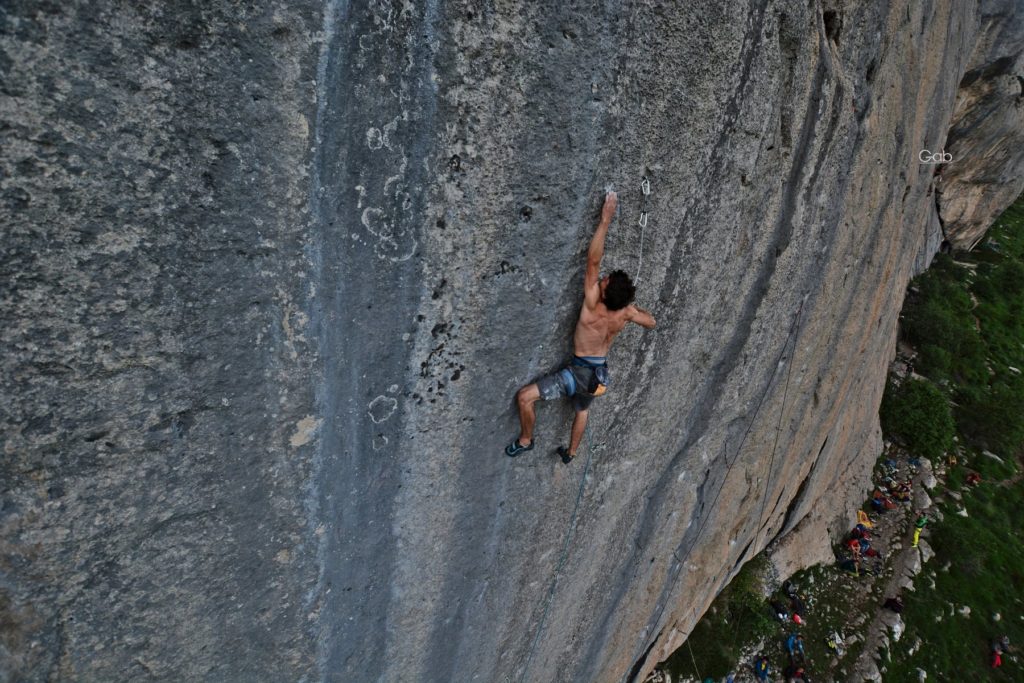 Quelques jours plus tôt, Romain avait déjà réalisé une rare répétition d'"Un peu plus loin sur la gauche", 8c à St-Ange . Ce 8c équipé par Quentin Chastagnier n'avait été répété que 4 fois jusqu'alors (Chastagnier, Lebret, Pelorson et Siegrist). "C'est une voie de 30 mètres typée  rési/bloc : départ bloc où il faut être souple puis une section de 20 mouvements très rési sur un super rocher digne de St Ange."
Romain a aussi réussi une belle première la semaine passée avec "Dr Schnouck" 8c (équipeur Florent Plaze) sur la falaise des Merciers. Une voie qui a déjà été répétée ce dimanche par Léo Dechamboux et Nico Pelorson, ces derniers confirmant la cotation. "L'ensemble fait 15 mètres avec une section très dure de 15 mouvements. Elle semblait extrême au premier abord puis à force de la travailler (4 séances pour enchaîner) on s'habitue aux mouvements." Les Merciers est une falaise récemment équipée (depuis deux ans) par Florent Plaze et d'autres locaux très actifs. Elle se situe dans les gorges d'Engins (Est du Vercors) : super falaise pour le haut niveau encore une fois pour l'été (orientation Est, meilleur période entre mai et octobre). "On y trouve une petite quinzaine de voies libérées et des projets en 8c et dans lesquels on grimpe en ce moment." De l'escalade sur trous et réglettes en dévers pour 20 mètres de haut, et encore beaucoup de potentiel d'ouverture selon les dires des équipeurs." Mais la situation, comme bien d'autres endroits en France est complexe : un contentieux oppose actuellement les grimpeurs, les chasseurs et les naturalistes. La municipalité et le parc naturel du Vercors se sont emparés du dossier et devraient statuer… En attendant, faites vous discrets et respectueux !
Pour finir sur l'état de forme de Romain : "mon objectif pour l'été est de tenter l'enchaînement depuis le bas de la grande voie "Carnet d'adresse" au rocher du Midi." (ndlr : 8b+, 250 mètres, ouvert par Philippe Mussatto en Chartreuse." Encore dans un style old school ! Bonne chance !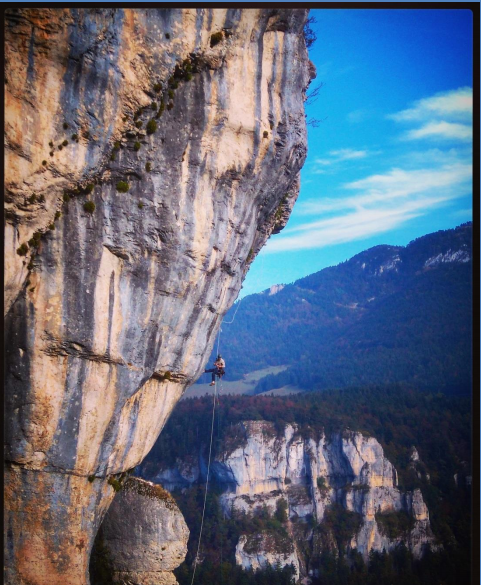 Local climber from Grenoble, France Romain Noulette (22) is back in shape with 3 8c in 2 weeks! One year after having done his first 9a, "L'âme slave" in St-Ange, Romain strikes again! 
Romain just climbs this week-end "l'Arcadémicien des crépis" in Céüse, a very fingery route who is now a solid 8c due to a broken hold in the crux section. 
Few days before he also managed to make a rare repeat of "Un peu plus loin sur la gauche" 8c in St-Ange (near Grenoble). Bolted by Chastagnier, this route has only seen 4 ascents (Chastagnier, Lebret, Pelorson and Siegrist). "It's a 30 meters route bouldery and sustained. The first boulder requires flexibility then you have a 20 moves resistance section on a superb rock."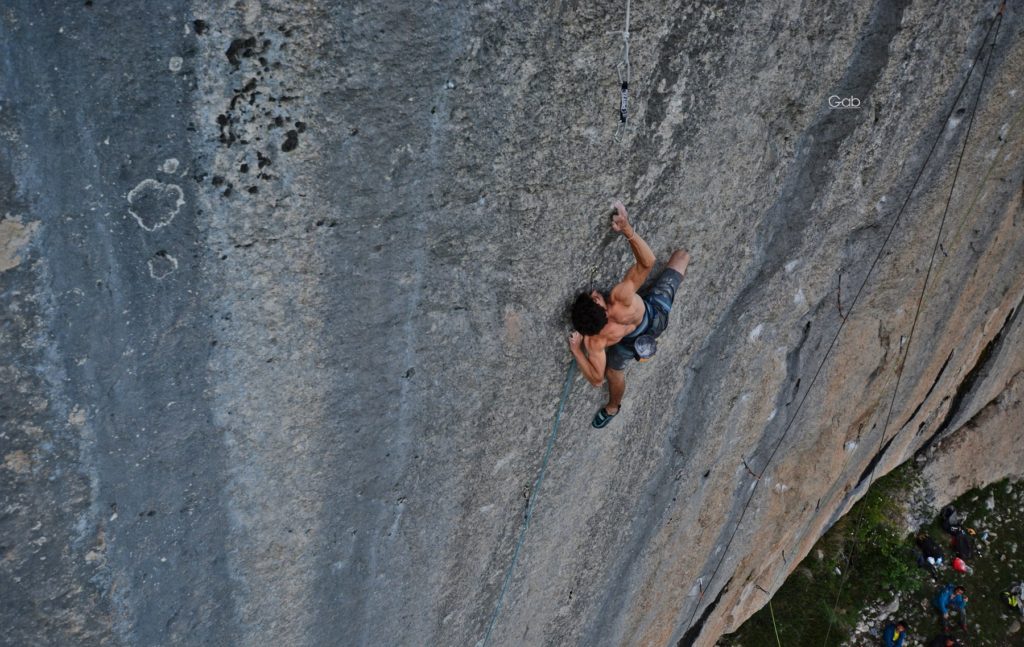 Romain also did the first ascent of "Dr Schnouck" (bolted by Florent Plaze) in the Merciers crag. Last Sunday this route has seen his first and second repeat by Leo Dechamboux and Nico Pelorson and the grade confirmed. "It's a 15 meters route with a very hard 15 moves section. I was thinking it was very hard but after few sessions (4 in total for climbing the route) it was doable. It's a nice crag for hardcore climbing with around 15 routes for summer (East face, perfect conditions Mai to October) and again some project to free. Pocket climbing and crimps in overhang for 20 meters long and again a lot to do, a huge potential. But situation is complex with locals, hunters and naturalists. The municipality and the Vercors national park will act… So keep discreet and respectful!
For ending with Romain's current achievements, his summer project is to climb "Carnet d'adresse" a multi-pitch hard route opened by famous Philippe Mussatto (250 mters, 8b+, Chartreuse). Again an old school style! Good luck!
Photo de couverture- Cover Pic : Gabriel Hannart