Nous vous relations les épisodes Gallois il y a quelques jours, le voyage trad en UK de Florence Pinet et Gérome Pouvreau s'est poursuivi en Ecosse, à Dumbarton. Gérome vient de réussir une des voies de trad les plus dures du pays avec "Rahpsody" E11 7a.
Gérome n'aura eu besoin que de 4 jours pour répéter cette ligne dure et engagée, en posant les protections pendant son ascension pour une difficulté qu'il estime autour du 8c+. "Rhapsody", c'est surtout un gros plomb de 15 mètres sur 2 micro coinceurs en cas de chute dans le pas de bloc final situé à 30 mètres de haut, sur des verrous en épaules avant un dernier dynamique sur la plat sommital. Heureusement, il ne se la sera pas collé !
"La fissure du début pourtant trempée les jours précédents est sèche, ça déroule alors assez bien. Place maintenant à la section finale et le célébrissime « RUN OUT », la peur n'est pas au rendez-vous, c'est le plaisir et l'envie de ne pas laisser passer sa chance qui prennent le dessus."
C'est la 6ème ascension de cette voie établie par Dave McLeod en 2006, puis uniquement répétée par Sonnie Trotter, Steve McClure, James Pearson et Jacopo Larcher. Le résumé complet de la perf sur le blog de Gérome. Cerise sur la gâteau, après une chute sommitale de 15 mètres, Florence n'est pas en reste, cochant la variante de sortie de droite, la classique fissure de "Requiem", le premier E8 de Grande-Bretagne, signant la troisième féminine derrière Caroline Ciavaldini et Babsi Zangerl.
Regardez ci-dessous un extrait du film E11 consacré à la première ascension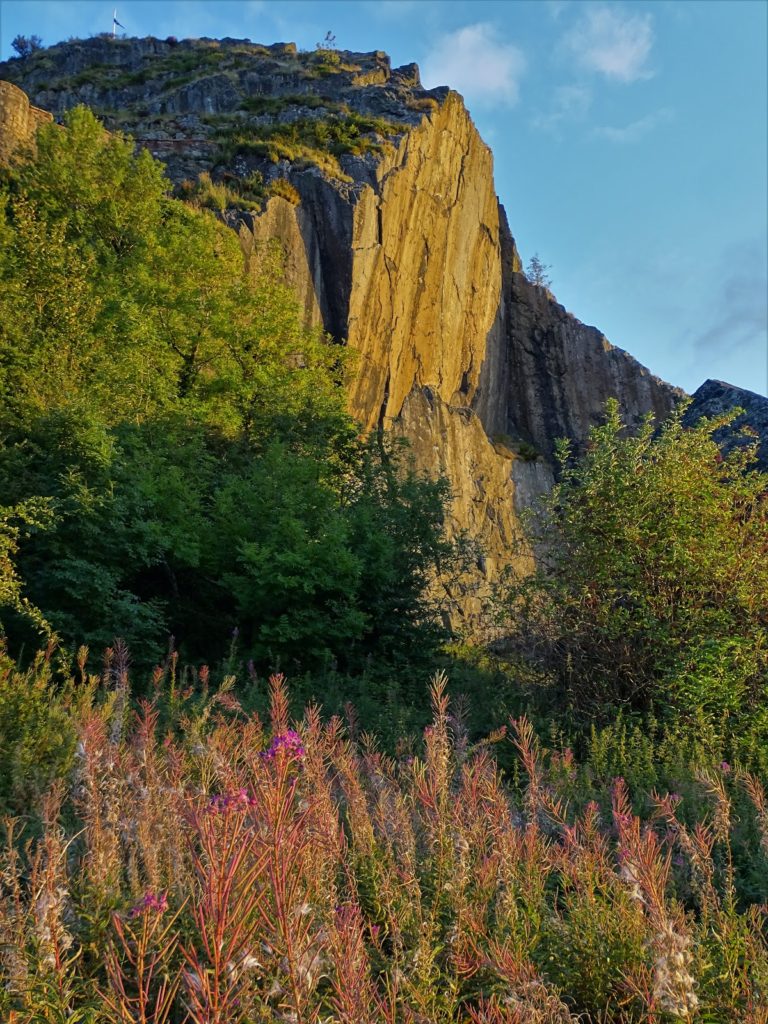 We were talking about few days ago, the UK trad trip of Florence Pinet and Gerome Pouvreau is continuing in Dumbarton Rocks, Scotland. Gerome just gave a repeat to Rhapsody E11 7a, known as one of the hardest trad climbs of the country.
It took only 4 days to Gerome to send this committing 30 meters line which proposes a spicy 15 meters run-out on 2 small stoppers in the top boulder section. Gerome has climbed the route putting his gear and has given a grade around 8c+ as difficulty. Fortunately, he din't fall ate the top !
« The beginning crack wet the previous days was dry, so it was doing well. In the final section and his famous run out, the fear to fall is not there, it's just the fun and the occasion to take my chance which lead my mind. »
It's the 6th ascent of the route, freed for the first time by Dave McLeod in 2006. Sonnie Trotter, Steve McClure, James Pearson and Jacopo Larcher have also repeated the route berore Gérome.
More story on Gérome's blog.
Cherry on the cake, his girlfriend Florence did also the third female ascent of the right exit variation (after Caroline Ciavaldini and Babsi Zangerl), the classic crack of « Requiem » E8 6c, first E8 in UK, with the same scary 15 meters run out where Florence fell one time before sending. Congrats !
Watch belowan extract of Dave McLeod in the first ascent of « Rhapsody ».