Déjà sous le feu des projecteurs pour quelques prouesses en falaise dont son premier 8c ce printemps avec "Souvenirs du pic" à la Baume Ventée, le jeune montpellierain Théo Blass, 11 ans, profite de la collante pour cocher une nouvelle voie dure à Claret avec le mythique "Guère d'usure" 8c. Cette proue déversante de 30 mètres offre une grosse section de résistance courte en guise de crux tout en compression et talons pieds à plat.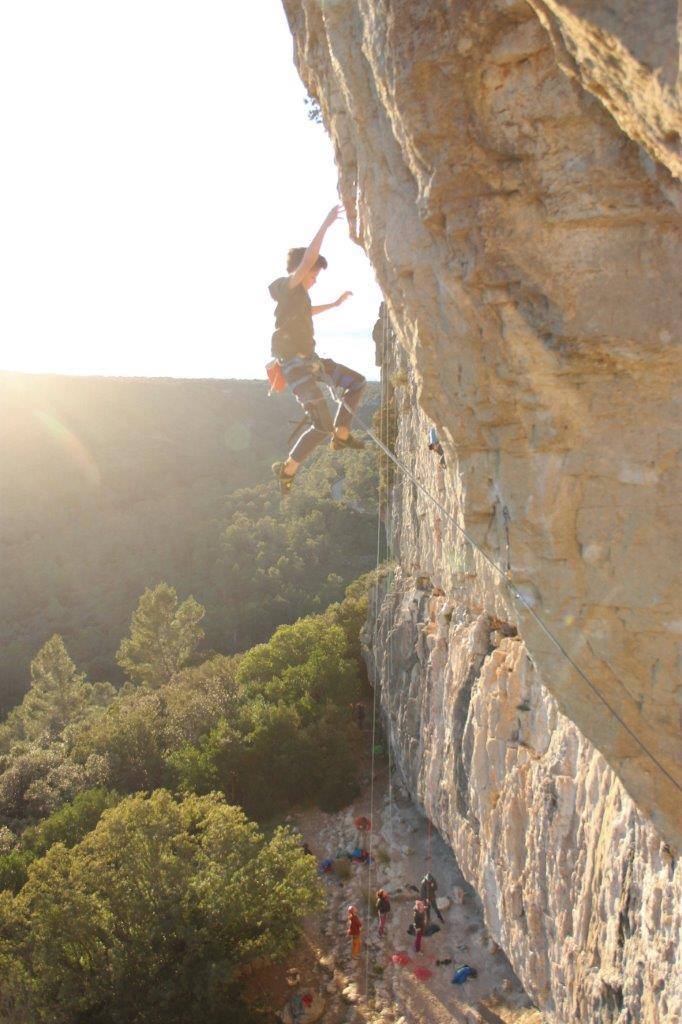 Son papa Vladimir commente :

"Théo a essayé la voie en octobre et est tout de suite tombé amoureux de la ligne. C'était un long combat digne du nom de la voie. On n'a pas compté les séances mais au moins une vingtaine ! Théo a du changer de méthodes plusieurs fois car sa méthode originale était très dure. Sa méthode finale est très différente des adultes – il n'utilise pas du tout 2 des prises cruciales pour les adultes – les 2 premiers plats main droite (après l'inversée) et le briquet main gauche. Dans le crux, Théo traverse 1 mètre plus bas et grimpe tout droit dans l'arête. Pour les microcalages des talons il a changé 3 fois de paires de chaussons pour trouver le chausson parfait. J'espère pouvoir faire une petite vidéo prochainement. Prochain objectif : "Super Samson" (ndlr : un 8c bien bloc sur la même falaise)."

Photo de couverture : Laurent Dormont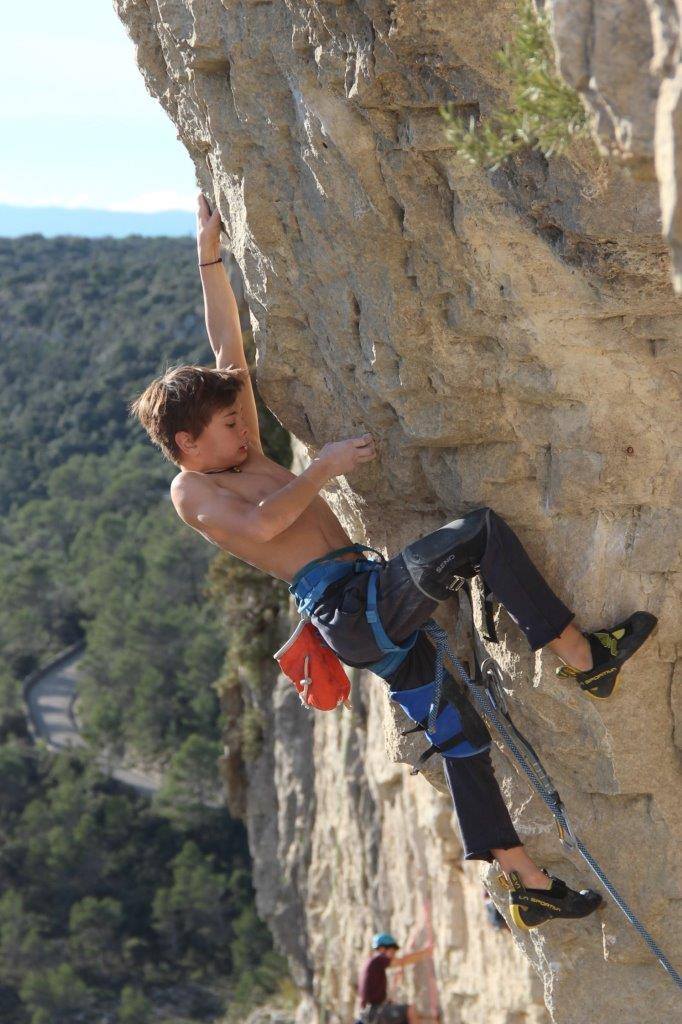 Under the spotlight after a number of memorable rock climbing sends this Spring, not least his first 8c "Souvenirs du pic", at Baume ventée, young French crusher Théo Blass, 11, just made the most of the good conditions in the South of France and ticked the legendary 'Guère d'usure' 8c, in Claret, France. The crux of this overhanging 30-metre long prow consists in a nasty power endurance section combining compression on slopers, poor feet and heelhooks.

His father Vladimir:

"Théo tried the route last October and fell in love with it. It was a huge fight, as the name of the route suggests. We didn't count the sessions, but 20 at the very least. Théo changed his beta several times because the first one was too hard. The method he used in the end is very different to that of other climbers: he didn't use the 2 crucial holds that adults do—the 2 right-hand slopers (after the undercling) and the left-hand dimple. Instead he traversed one meter lower then went straight up on the arête. The heelhooks were so minute he had to try three different shoes before finding the right one. I hope to release a little video of the ascent soon. Next up: 'Super Samson (Ed: a very bouldery 8c at the same crag)."

Cover Pic: Laurent Dormont