Jess Roskelley, David Lama et Hansjörg Auer sont présumés morts, emportés par une avalanche dans la face Est du Howse Peak, dans le parc national de Banff (Rocheuses Canadiennes).

Âgé de 36 ans, Jess Roskelley était le fils d'une des légendes américaines de l'alpinisme, John Roskelley, 70 ans. John a connu son heure de gloire dans les 70's avec notamment la première ascension de la tour de Trango et des répétitions de 8000 comme le Dhaulagiri ou le K2. Son fils Jess était reconnu comme un des meilleurs alpinistes de sa génération, au sommet de l'Everest à 20 ans avec son père en 2003, devenant à l'époque la plus jeune personne au sommet du Monde.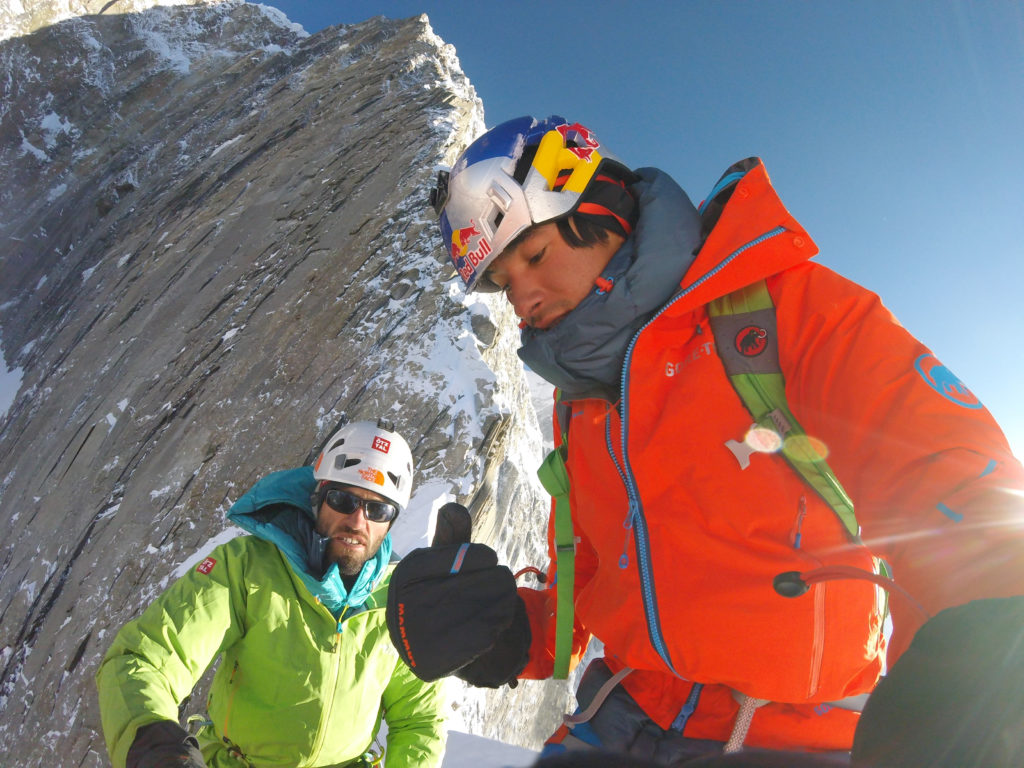 Hansjörg Auer, 35 ans, était une des stars de l'alpinisme autrichien. Guide de Montagne très expérimenté et Piolet d'Or 2014 pour la première du Kunyang Chhish Est (7 800 mètres) dans le Karakoram, Hansjörg s'était illustré dans la même région l'an dernier avec une ascension du Lupghar Sar (7200 mètres) en solitaire. Habitué des aventures en solo aussi en grimpe depuis plus d'une décennie, Hansjörg avait réalisé de nombreux big walls en solo en Autriche ou dans les Dolomites comme en 2007 avec "Fish" aka "Via Attraverso il Pesce" 7b+, 800 mètres (Marmolada). Les Dolomites étaient d'ailleurs un de ses terrains de jeux préférés, l'Autrichien signant en 2010 la première répétition du redoutable "Pan Aroma" d'Alex Huber 8c en cime Ouest du Tre Cime di Lavaredo, une des grances-voies les plus difficiles de l'époque. Discret sur ses réalisations en escalade sportive, Hansjörg avait aussi réalisé de belle choses en grande voie avec pas mal de premières comme "Volgerfrei" 8b+ en Autriche. Un monstre dans tous les domaines ! Fin 2017, l'alpiniste réputé écrivait son premier bouquin, "Südwand", un ouvrage retraçant ses expériences et sa passion. Il y a deux ans, un beau documentaire "No turning back" était sorti autour de ses expéditions montagnardes en solitaire.
Depuis sa tendre adolescence, David Lama (28 ans) a été considéré comme un surdoué de l'escalade. Souvent comparé à Chris Sharma lors de son éclosion au milieu des années 2000, le natif d'Innsbruck s'est débord illustré en compétition, avec de multiples titres internationaux chez les jeunes puis devenant champion d'Europe de difficulté en 2006 à l'âge de 16 ans puis de bloc l'année d'après ! En escalade sportive, et en bloc, David est sur tous les fronts et sa grimpe féline tout en feeling couplé à un tempérament très calme font sensation. En falaise on retiendra notamment son premier 8c+ à 14 ans, "No future" à Céüse puis la première de "Il guerriero del futuro" 9a en 2006 ou la première répétition de "Mordor" 9a en 2007. A Céüse, il laissera d'ailleurs son empreinte avec la première de"Lülü" 8c+/9a à Berlin. Le fait d'armes le plus marquant du Tyrolien en falaise demeurera surement la voie majeure "Avaatara" 9a ouverte dans un gigantesque gouffre au Liban en 2015.

Mais la fin des années 2000 marque un tournant dans la carrière de l'Autrichien. David disparaît progressivement des compétitions et se tourne vers la montagne et les big walls (des répétitions éclair de "Bellavista", ou de "La voie Petit" entre autres). En 2012, David s'illustre en libérant la célèbre voie du compresseur au Cerro Torre (cordillère des Andes, Patagonie) après deux tentatives échouées en 2010 et 2011. Il recevra le Piolet d'Or en 2013 en guise de récompense. Un magnifique film retrace cette ascension, où David explique qu'il veut tirer profit des compétences mentales et physiques acquises en escalade sportive pour gravir des hauts sommets difficiles en alpinisme. Le film entier est disponible gratuitement ici. Quelques tentatives dans des faces extrêmes sur les pentes du Masherbrum et de l'Annapurna plus tard, David réussit en solitaire la première ascension du Lunag Ri, le dernier haut sommet non-grimpé de la chaîne Himalayenne en octobre dernier. Son goût pour les ascensions de difficulté inouïe en style alpin sur des sommets encore vierges en haute-montagne aura eu raison de lui. Un virtuose nous quitte…

Jess Roskelley, David Lama and Hansjörg Auer are presumed dead, caught in a massive avalanche in the east face of Howse Peak, Banff National Park, Canadian Rockies.
Aged 36, Jess Roskelley was John Roskelley's son, one of the legends of American alpinism (aged 70). John became famous in the 70's with the first ascent of Trango Tower and some 8000 m summit repeats like Dhaulargi and K2. His son Jess was known as one of the most talented mountaineers of his generation. Father and son did Everest together in 2003, Jess becoming at this time the youngest person at the top of the world (aged 20).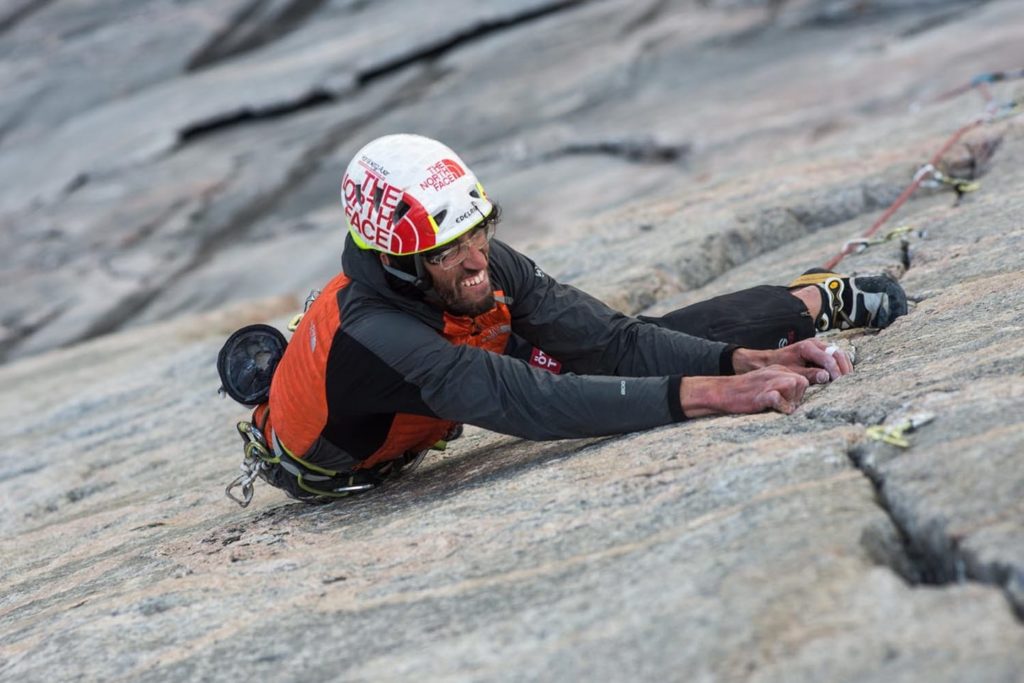 Hansjörg Auer, 35, was one of Austrian moutaineering's stars. A very experienced mountain guide, he received the 2014 Piolets d'Or award for his first ascent on Kunyang Chhish East (7800m) in Karakoram mountains. Hansjörg struck in the same region last year with the first ascent of Lupghar Sar (7200m), solo. Hansjörg's solo adventures were also done in climbing with notable ascents like "Fish" aka "Via Attraverso il Pesce" 7b+, 800m, Marmolada, Dolomites (2007). The Dolomites were for him a huge playground. In 2010, Hansjörg signed the first repeat of Alex Huber's testpiece "Pan Aroma" 8c, one of the hardest multipitch routes of the period. Discreet in the sportclimbing game, he did several multipitch major first ascents like "Volgerfrei" 8b+. A monster in all disciplines! At the end of 2017, he wrote a book, "Süd Wand," about his experiences and passion. A nice documentary, "No Turning Back," was released 2 years ago about his solo mountaineering adventures, a superb portrait.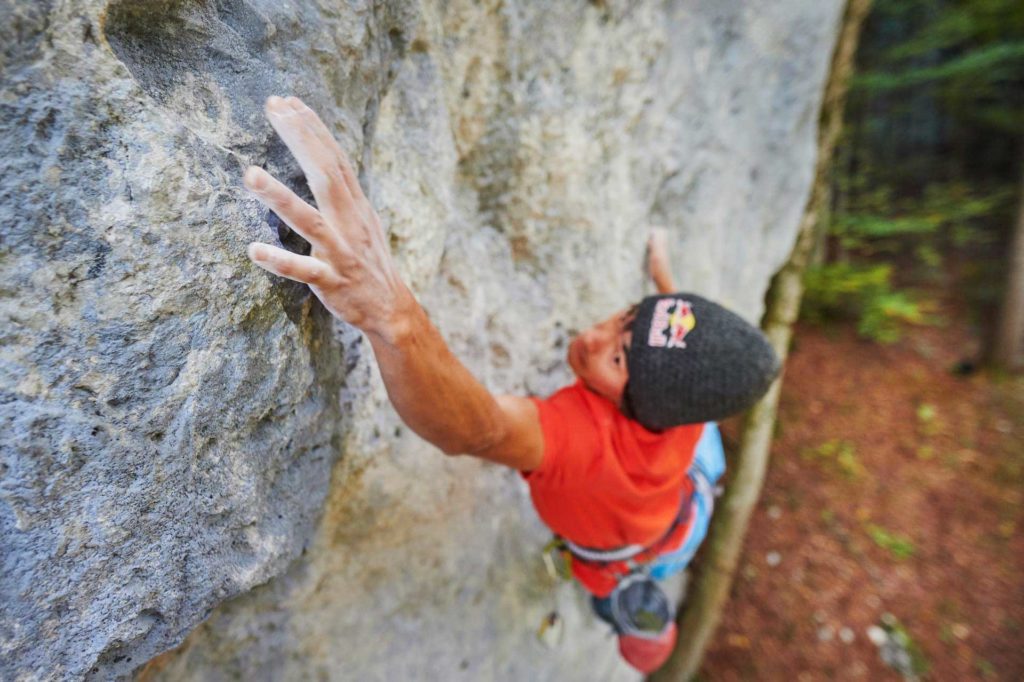 Since his adolescence, David Lama (28) has been considered one of climbing's wonder kids. Often compared to Chris Sharma at his beginnings in the 2000's, the Innsbruck native first showed his talents in competition. With multiple interntional youth titles, David won the Euro Championships in lead at 16 (2006) and the year after in bouldering! In sportclimbing, bouldering, David was on fire and his feline climbing style coupled with his serenity left a huge mark. In rockclimbing, he did his first 8c+ "No future" in Céüse aged 14, and he climbed his first 9a's in 2006 and 2007, "Il guerriero del futuro" and "Mordor". In Céüse, he also climbed the first ascent of technical "Lülü" 8c+/9a in Berlin sector. But his most sensational accomplishment in sportclimbing is for sure the first ascent of the crazy line "Avaatara" 9a in Lebanon (2015).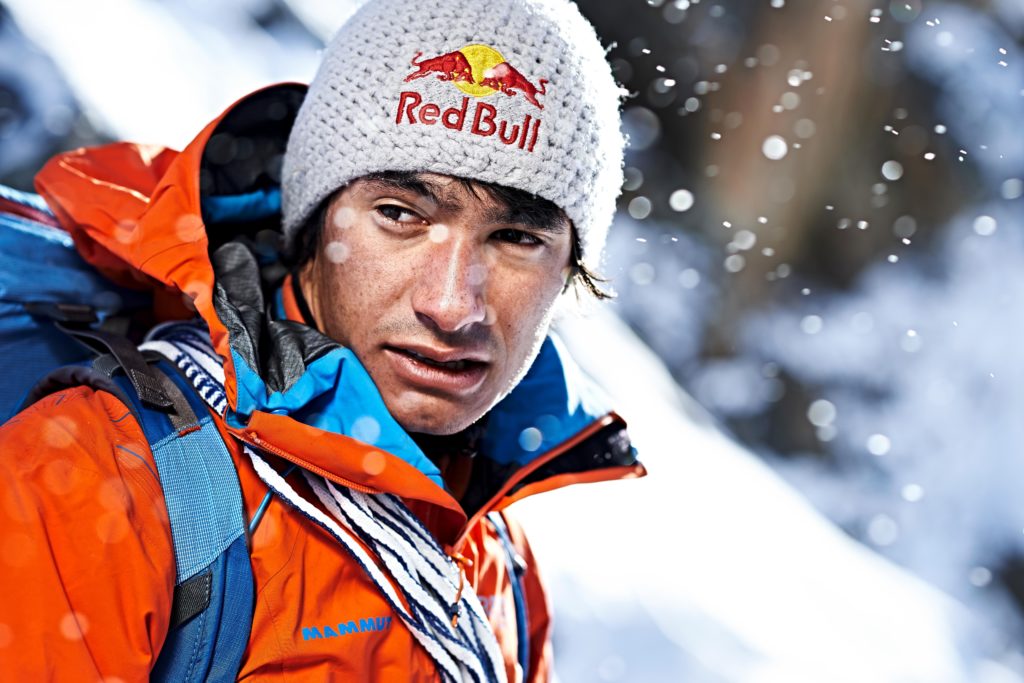 But the end of the 2000's were a turning point in Lama's carreer. The young Austrian talent disappeared from the World Cup startlists and started to practice more mountaineering and big walls (quick ascents of "Bellavista" and "La voie Petit" among other ascents…). In 2012, one of his highlights was the first ascent of the famous Compressor route in Cerro Torre, Patagonia after 2 failed attempts in 2010 and 2011. He received the 2013 Piolets d'Or award for this major ascent. A superb film has been edited about this climb, where David explained that he wanted to transfer his sportclimbing mental and physical abilities to alpinism to climb hard difficulties on high summits. The entire film is here. Some attempts on difficult business in Masherbrum and Annapurna later, David did a major climb last October with the first ascent of Lunag Ri, the highest unclimbed peak of the Himalaya. His taste for difficulties in alpine style on uncharted high mountain summits killed him. A very talented guy has left us.