Seb Bouin a réalisé "Biographie il y a quelques jours, mais ce n'est pas le seul français à avoir coché à Céüse ces derniers temps ! Après avoir été très proche l'été dernier – mais la chaleur et les trous dans les doigts l'ayant empêché de conclure -, Nicolas Pelorson a pris sa revanche ce début de mois de juin avec deux superbes réalisations à la clé.

Nicolas libère un projet extrême avec la première ascension de "Spoilt Kid", une ligne équipée par Quentin Chastagnier au secteur Biographie proposant une escalade technique assez peu déversante et très à doigts. La voie commence d'entrée par un 8A bloc pas piqué des hannetons puis enchaîne par une vingtaine de mouvements très résistants pour arriver à un bon repos. Jusque-là, la cotation vaut environ 8c+. Quelques mouvements relativement faciles permettent d'arriver au nerf de la guerre : une terrible section bloc, très peu raide et très aléatoire, valant de nouveau 8A bloc sur toutes petites prises pour une cotation annoncée à "neuf inf". A la barrière du 9ème degré donc.

Quelques jours auparavant, Nico avait réussi son autre projet du moment avec la première répétition de "Megos proof" (première Alex Megos, proposée 9a) au secteur Demi-Lune, juste à gauche de "Lapinerie", une ligne aussi équipée par l'inévitable Quentin Chastagnier. Elle se joue sur un pas de bloc très à doigts et sur une petite suite un peu rési dans du gros dévers où il ne faut pas faiblir. Nico propose 8c+ plutôt que le 9a annoncé, la jugeant bien plus facile que la L2 de "Lapinerie" (sa voisine, "Dieu créa la flemme"), proposée aussi 9a par Megos et toujours non-répétée.

Avis aux amateurs !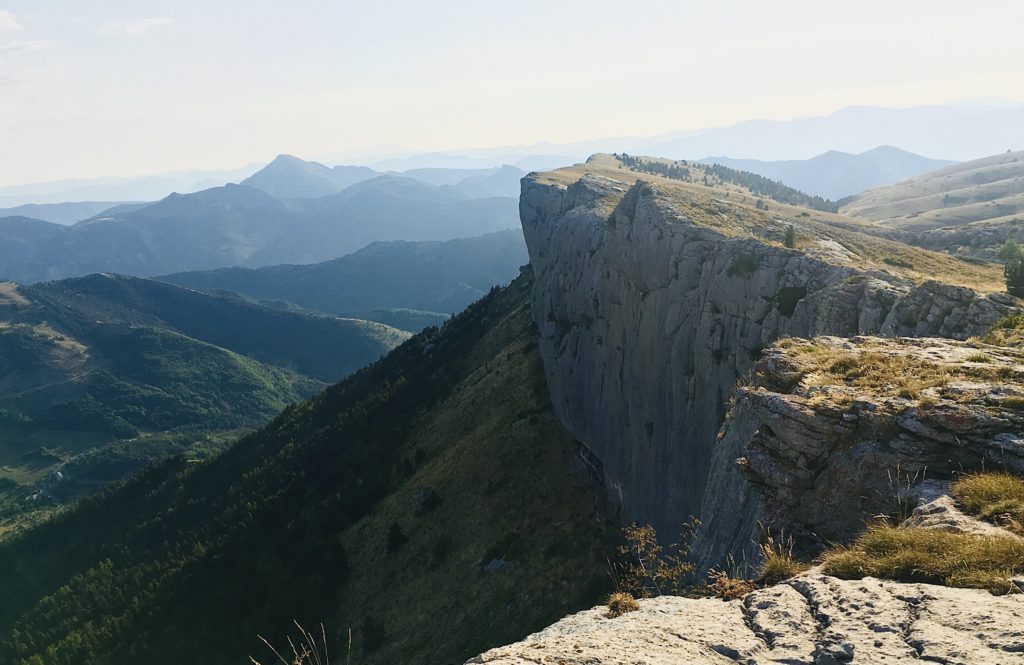 Seb Bouin is not the only one guy to have ticked extreme routes in Céüse these past days! After having been close last summer in his projects, the heat and cuts in the fingers stopped the process…No cigar. But Nico pelorson took his revenge in Céüse this month with 2 superb sends.

Nico just did the first ascent of an extreme project located in Biographie wall, a line bolted by Quentin Chastagnier called "Spoilt kid": a technical and fingery climbing with an insane 8A boulder start followed by a 20 moves resistance part until a good rest. Until this point you have climbed 8c+and the business is coming: another 8A boulderproblem on small crimps with some risky moves…The route is graded 9 inferior, meaning it's around the 9th barrier.
Few days before, Nico did the first repeat of "Megos proof" a line bolted by Quentin Chastagnier (again!) and first ascended by Alex Megos with a 9a grade proposition. Located in Demi-Lune sector in on overhang just left of classical "Lapinerie", the line is very bouldery and fingery followed by a short resistance part at the end. Nico thinks the 8c+ grade is more appropriate compared to the neighboring route "Dieu créa la flemme" (first ascent Megos, 9a and still unrepeated.
Next repetitors will see!

Photo : Pierre Délas