Nouvelle d'une très grande tristesse en provenance de Grenoble où la jeune grimpeuse chambérienne Luce Douady, 16 ans a perdu la vie en falaise en se rendant au site de Saint-Pancrasse.
Luce était un des grands espoirs du bloc féminin en France, Championne du Monde cadettes l'été dernier à Arco et finaliste de la dernière coupe du Monde de Vail aux USA il y a un an.
Toujours souriante et enthousiaste, c'était une grimpeuse douée d'un grand talent pour l'escalade.
Nous adressons à sa famille ainsi qu'à ses proches nos sincères condoléances.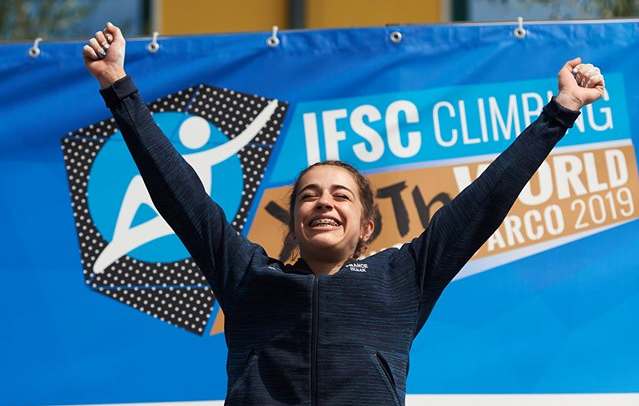 Very devastating news from Grenoble (FR) where we heard about the passing of Luce Douady, a 16 years old climber from Chambéry, while walking to Saint Pancrasse crag.
Luce was one of the best promising climber in France, as she became Youth World Champion (boulder) last year in Arco, and was a finalist at the World Cup in Vail (USA) one year ago.
Always smiling and enthousiastic, she was a really gifted climber.
We're sending her family, friends and relatives our sincerest condolences.