Le falaisiste grenoblois Quentin Chastagnier a libéré hier le 16/02/2020 "Twist Again" 9a sur le site de Festival à Presles (Vercors). Après "La picole qui rigole " sur le même site l'an dernier et "Ametsa" en janvier, Quentin signe ici sa 3ème voie dans le 9ème degré et une nouvelle première ascension extrême.
"Twist Again" c'est presque une histoire d'amour, j'ai dû l'équiper en hiver 2014 ou 2015 je ne sais plus trop… J'ai pas mal essayé à ce moment là, je trouvais cela hyper dur, la voie était souvent mouillée mais c'était tellement classe que j'ai insisté en vain. À l'époque, je pensais que ça pouvait être 9a+, et puis j'ai abandonné en me disant que c'était trop dur. J'en ai parlé aux copains à ce moment en leur vendant une ligne de rêve mais faut croire que j'étais plus trop crédible à force de m'enthousiasmer pour n'importe quelle voie un peu sympa !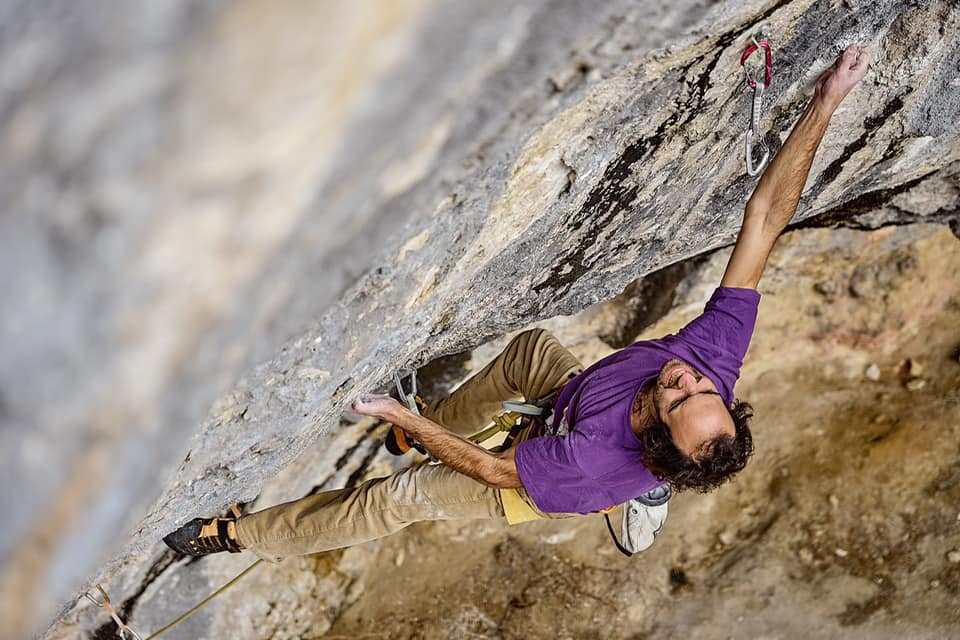 Puis l'année dernière, après avoir fait "la Picole qui rigole" (sa voisine de droite) je suis retourné dedans et ça m'a paru toujours très dur mais faisable. Cet hiver pendant que je travaillais "Ametsa", les copains (Jojo et Arthur) se sont mis dedans et ça m'a motivé pour venir réessayer avec eux, les méthodes se sont encore affinées et l'enchaînement paraissait bien possible. Puis, il y a trois séances, j'ai trouvé une pointe dans un trou qui permet de vraiment se reposer avant le crux, et cela a encore réduit l'échéance.
Hier les conditions étaient parfaites avec un bon vent du sud et c'est passé au troisième essai de la journée avec pleins de copains aux encouragements, encore merci à eux !
Pour parler de la voie, c'est vraiment un ligne que je trouve exceptionnelle (ceux qui on grimpé dedans pourront le confirmer), un beau dévers régulier à 35/40 degrés sur 12 mètres, des pinces, des trous, des inverses et des règles, des mouvements vraiment très originaux avec beaucoup de lolottes (d'où le nom de la voie), un mélange puissant et technique incroyablement sympa à grimper.
Tu commences sans préambule par deux longs 7B+bloc qui t'amènent au fameux repos dans une bouche en inversée (ça doit faire un 8c jusque là), puis après le repos tu as une très belle séquence qui doit avoisiner le 8A bloc, puis tu sors du dévers et il reste une petite dalle en 6a.
Sûrement un 9a, en tous cas une des plus belles voies dures de la région !
Encore un fois, que des supers moments avec les potes, j'espère bien qu'ils vont vite la plier pour aller jouer dans les multiples projets qui restent à enchaîner dans le Royans Vercors!"

Photos signées Simon Destombes – Simon Destombes Photography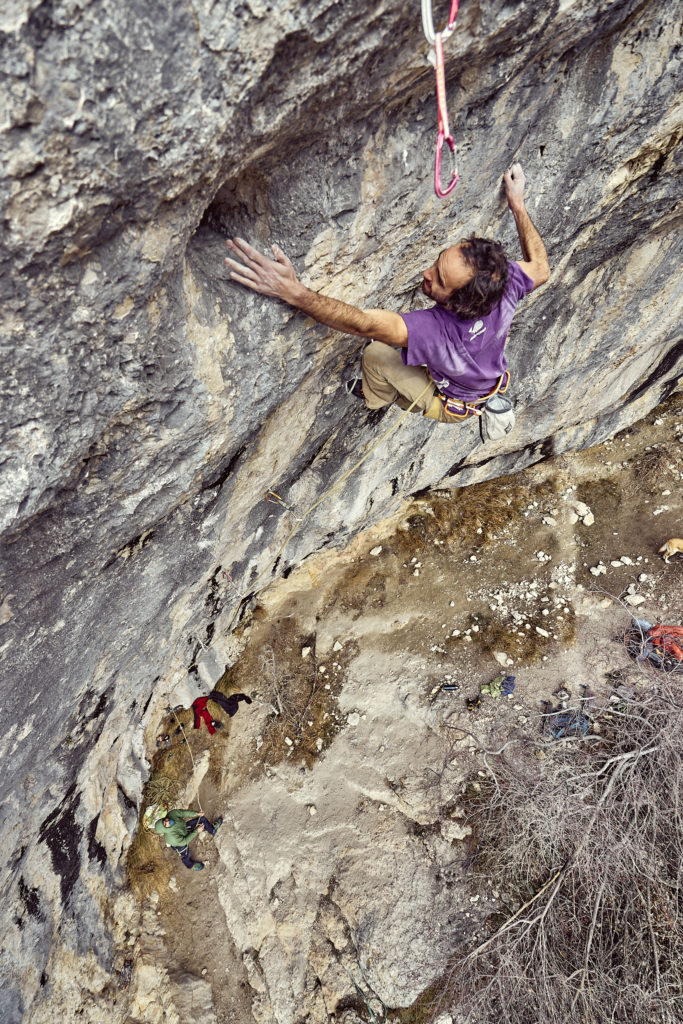 Quentin Chastagnier from Vercors, France just freed a new hard route called "Twist Again" 9a in Festival crag located near Presles, France. After "La picole qui rigole" last year and "Ametsa" last month, Quentin signs here his 3rd 9th grade route and completes a new extreme first ascent.

"Twist Again", it's like a love story. I bolted this line in 2014 or 2015, I can't remember exactly… I tried a lot this route because I found it nice, but it was so hard and often wet… I was thinking around 9a+ and I gave up a little bit, asking to my friends to try considering it was a beauty.

Last year, after my first ascent of "La picole qui rigole" (the neighbouring route more on the right) I returned on it and found it quite hard but doable. This winter some friends, Jojo and Arthur, tried it and I joined them. The betas went better and I found a toe hook rest just before the crux. Yesterday I could finally climb this project at my third go with a lot of support from my friends, a good day, thanks!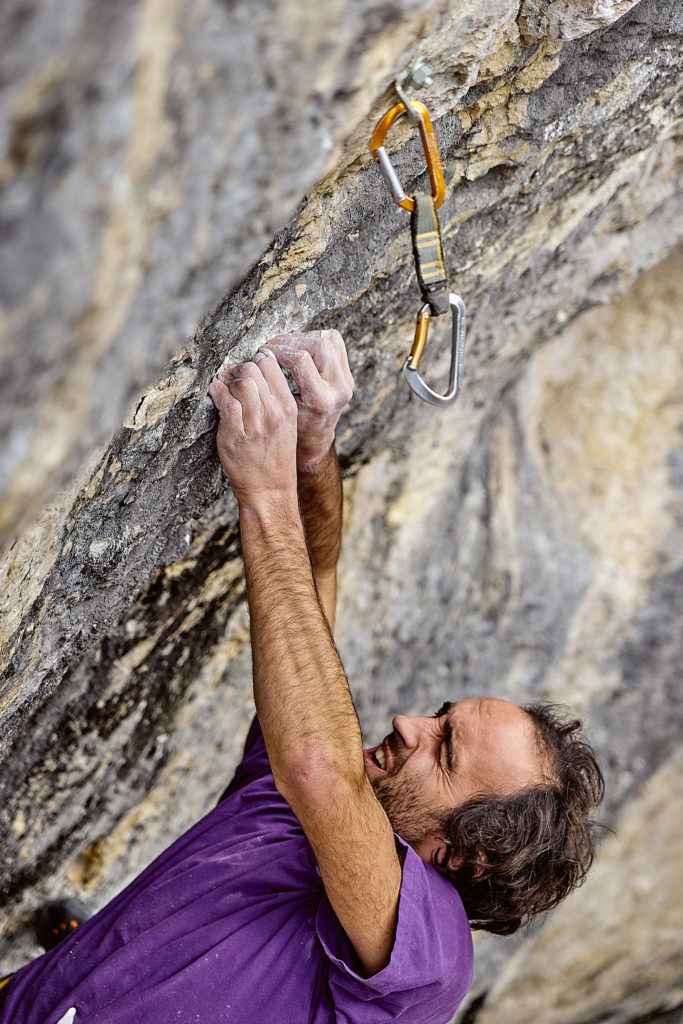 About the route, it's something special, a 12 meters long regular 35/40° overhang with pinches, pockets, edges and original moves with a lot of drop knees (which explain the name of the route). It's mix of technical and powerful climbing for a fun effort. The start offers two 7B+ boulder problems until an undercling hole rest (around 8c to this point) before an 8A boulder problem and an easy final slab around 6a. Around 9a, and for sure one of the nicest extreme routes around!
I spent some special moments with my friends here. I hope they will repeat it quickly and continue to try some amazing other projects we have in the Vercors!

All the nice pics are signed by Simon Destombes – Simon Destombes Photography