Décidément, les compétitrices slovènes sont en forme cet automne ! Après les prouesses de Vita Lukan et Janja Garnbret en Espagne, voici que la jeune Sara Copar, 16 ans, championne du Monde cadette de difficulté, fait parler d'elle en falaise ! Sara vient de réussir son premier 8c+ au pays avec "Histerija", une classique du mur central de Misja Pec ! La voie fait 32 mètres de long, avec un départ sur colos de 15 mètres et un repos, puis un furieux pas de bloc sur pinces, arquées et inversées avant un final résistant sur réglettes. C'est la 4ème féminine de la voie après Natalija Gros, Mina Markovic et Vita Lukan.

Plus d'infos et crédit photo : Climb Istria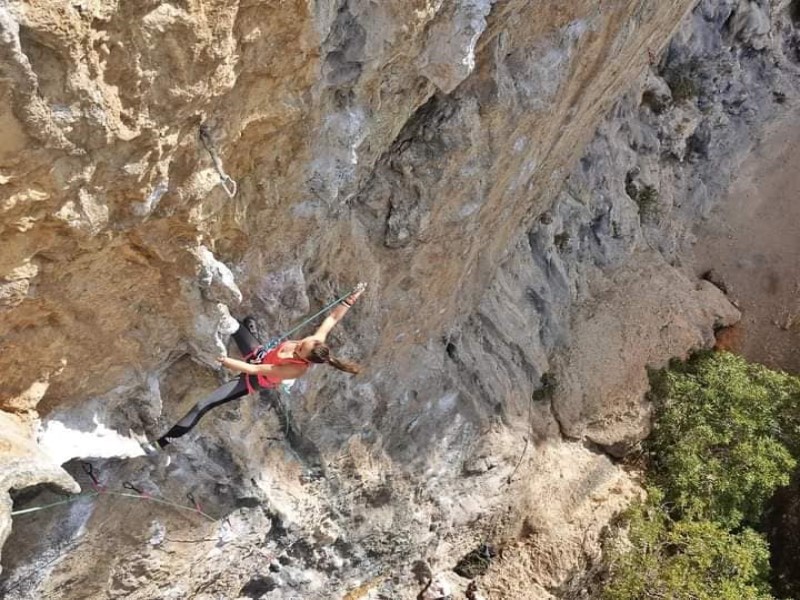 The Slovenian women are definitely in good shape this fall! After the feats of Vita Lukan and Janja Garnbret in Spain, now it's the turn of young Sara Copar, 16, recently lead Youth A world champion to crush at the crag! Sara just completed her first 8c+ at home with "Histerija", a classic route located in the central part of the Misja Pec crag! The route is 32 meters long, with a 15-meter start on tufas followed by a rest, then a furious bouldery section on pinches, crimps and underclings before a resistant final on crimps. It is the 4th female ascent of the route after Natalija Gros, Mina Markovic and Vita Lukan.
More info and credit photo : Climb Istria