L'étape parisienne de Montagne en scène a eu lieu lundi dernier au Grand Rex et nous en avons profité pour visionner 5 films sur la grimpe et la montagne dans toute sa diversité !
Le premier film de la sélection, Luna Ri, se consacre aux tentatives d'ascension du Lunag Ri (6907m) à la frontière entre le Tibet et le Népal par les célèbres alpinistes, David Lama et Conrad Anker. Après deux tentatives de la cordées, David Lama décide de tenter l'ascension seul. On se retrouve immerger dans la grimpe de David et les images en Go Pro nous aide a comprendre ce que veut dire David quand il raconte "Il n'y a pas d'émotions pendant la grimpe, il y a en peut être 1 000 avant ou après mais pendant la grimpe on est juste concentré sur comment se sortir de cette situation… "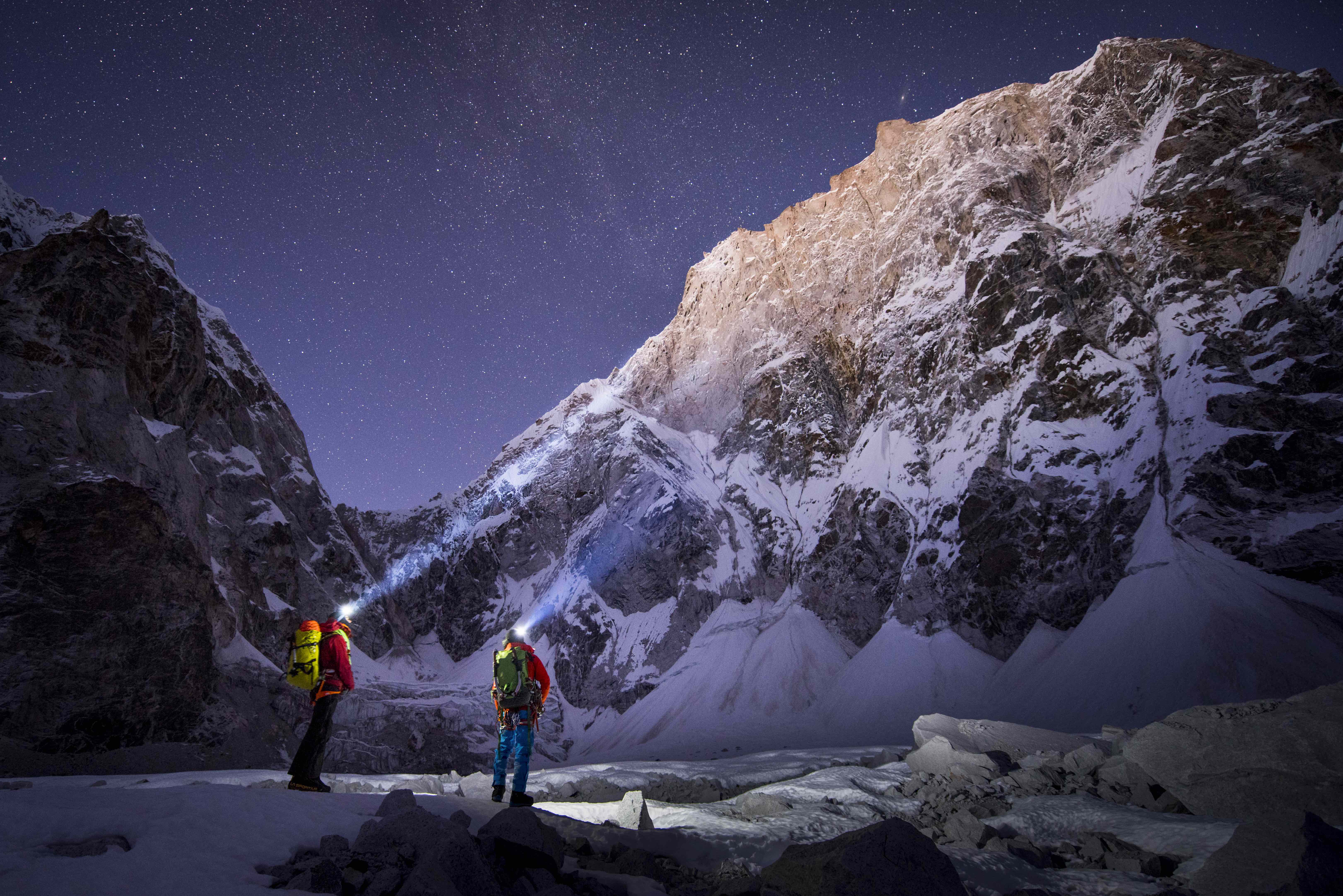 Le deuxième film de la soirée Break on Through s'intéresse à la prodige américaine Margo Hayes et ses deux réalisations marquantes de l'année 2017: la Rambla (Espagne) et Biographie (Céüse) tout deux 9a+. On en apprend un peu plus sur celle qui a marqué l'histoire de l'escalade en réalisant le premier 9a+ féminin et sur sa détermination à toutes épreuves. Pour ces deux premiers films, aucun des protagonistes n'était présent sur scène ce qui enlève un peu de saveur à l'événement.
Pour les deux films qui suivent, on s´éloigne un peu de la grimpe avec La Montagne des Cristalliers pour partir dans le massif du Mont Blanc et suivre l'histoire d'une passion partagée par 4 amis qui se réunissent chaque été en haute montagne à la recherche de cristaux. S'en suit Surf the Line des Flying Frenchies où grâce à une highline et un surf adapté pour l'occasion, les Flying Frenchies surfent les airs tout en poésie au dessus des magnifiques falaises du Vercors.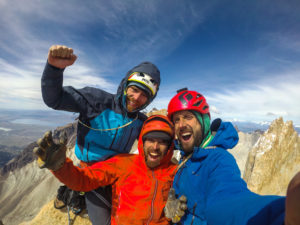 On retrouve enfin nos belges préférés avec Sean Villanueva O'Driscoll, Nicolas Favresse et Siebe Vanhee pour une nouvelle aventure en Patagonie chilienne. Notes from the wall retrace la première ascension en libre de la voie El Regalo de Mwono ,Torres del Paine par le trio. Partie avec 15 jours de vivre, l'équipe devra gérer les conditions climatiques peu clémentes et certaines des 26 longueurs de dièdre coriace en 5.13b (8a). Comme d'habitude la recette gagnante de l'équipe, humour, musique et big wall fonctionne très bien et un petit morceau improvisé de Sean à la flute et Siebe à l'harmonica clôtura la soirée.

Vous pouvez retrouver la bande annonce de l'événement à la fin de l'article.
Last Monday, at the Grand Rex, the Paris session of "Montagne en scène" took place and we decide not to miss the opportunity to watch 5 films about climbing and mountains in all shades!
The first film in the selection, Luna Ri, is devoted to attempts to climb Lunag Ri (6907m) on the border between Tibet and Nepal by the famous mountaineers David Lama and Conrad Anker. After two attempts by the team, David Lama decides to attempt the climb alone. We find ourselves immersed in David's climbing and the Go Pro images help us to understand what David means by saying: "There are no emotions during the climb, there may be 1,000 before or after, but during the climb you are just focused on getting out of this situation".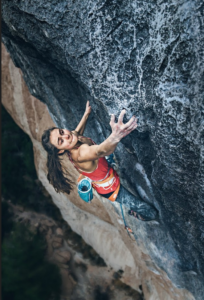 The second film, "Break on Through" is about American prodigy Margo Hayes and her two extreme achievements of 2017: La Rambla (Spain) and Biography (France), both 9a+. We learn a little more about the one that marked the history of climbing by achieving the first women's 9a+ and her determination to achieve her goals. Unfortunately, none of the protagonists of these two first films was present on stage.
The two following films go little further from climbing: the story of "The Mountain of Crystals" goes to the Mont Blanc Massif. It is about passion shared by four friends, who meet each summer in the high mountains in search of crystals. In the second movie called "Surf the Line", Flying Frenchies surf in the air above the magnificent cliffs of Vercors, using highline and a specially adapted surf.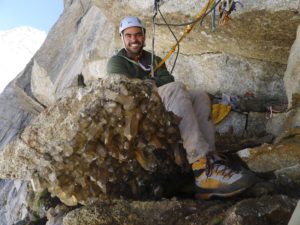 Finally, we get to see our Belgian favorites: Sean Villanueva O'Driscoll, Nicolas Favresse and Siebe Vanhee, in a movie about their new adventure in Chilean Patagonia. "Notes from the wall" depicts the first free ascent of the El Regalo route of Mwono, Torres del Paine, by the trio. Leaving with food for 15 days on the wall, the team had to deal with the mild climatic conditions and some tricky pitches up to 5.13b (8a) . As usually, their always successful style combining humor, music and big wall, works pretty well. A nice finish of the evening was provided by an improvised piece of Sean on flute and Siebe on harmonica.