Pour la première fois, les nombreux sites de bloc ibériques
sont réunis dans un seul et même compilation de topo. Du grès rougeoyant ou gris, des boules abrasives en granit aux formes calcaires trouées et émoussées, du rocher géométrique volcanique, du conglomérat exigeant… Il y a en a pour tous les goûts ! Retrouvez les spots phares de la péninsule comme Albarracín, El Escorial, El Cogul, Pena Corneira, Valcorchero, Jaizkibel, Mogán, Santa Gadea, Teverga, mais aussi des petits coins pour profiter de la tranquillité et de l'essence du mouvement.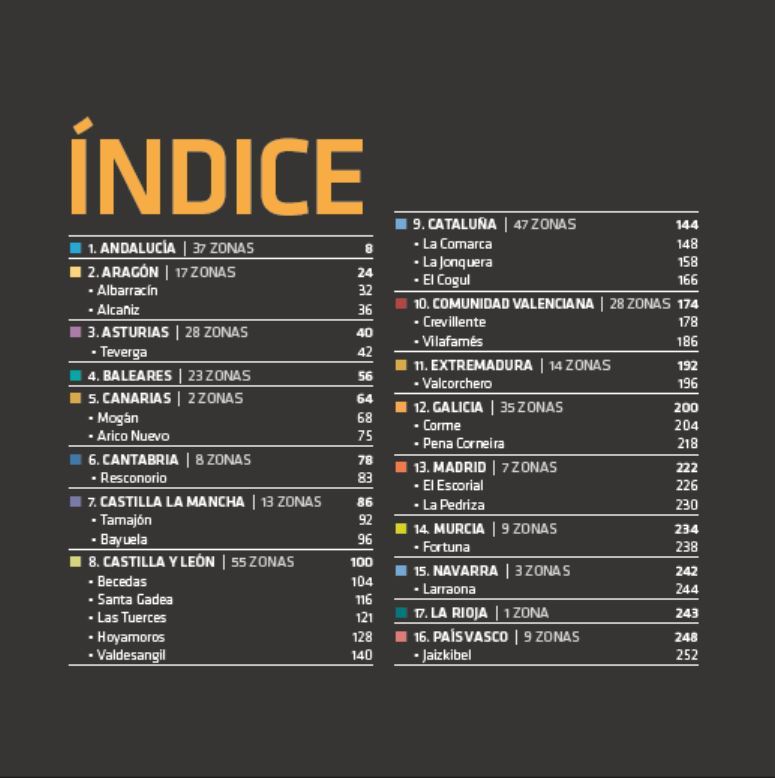 Pour chaque zone vous trouverez toutes les données pratiques nécessaires: accès, nombre, hauteur et degré moyen des blocs, meilleur temps pour grimper, restrictions éventuelles, sites convenant aux enfants, détails sur l'environnement, où étendre l'information, les logements et autres points d'intérêt à proximité… De plus, 26 secteurs sont détaillés avec des croquis des blocs les plus connus. Fruit de la collaboration avec plus de 50 grimpeurs actifs, édité par les éditions Desnivel, "Boulder en Espana" s'annonce déjà comme un incontournable !
256 pages, 355 zones de bloc et de psychobloc, 26 spots détaillés, 140 photos couleur, geolocalisation GPS, icônes de compréhension facile avec légendes en anglais et espagnol. Plus d'infos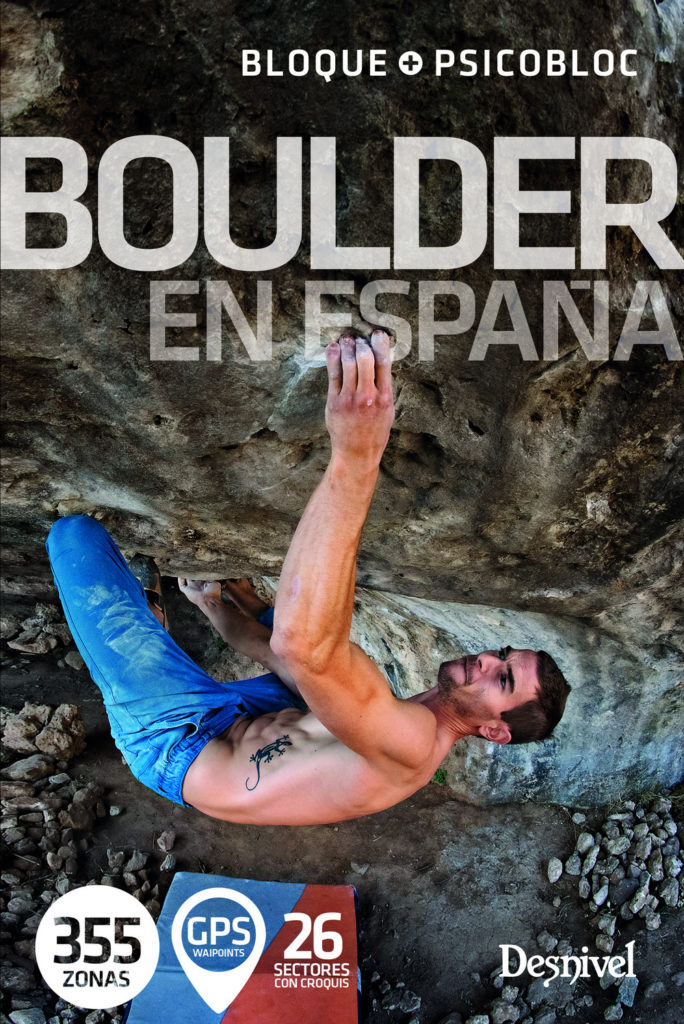 For the first time, numerous bouldering areas in Spain are listed in an unique guide! From red sandstone to granite balls to shaped limestone to volcanic rock to conglomerate…you have plenty of styles! Find the most important boulering areas of the country like Albarracín, El Escorial, El Cogul, Pena Corneira, Valcorchero, Jaizkibel, Mogán, Santa Gadea, Teverga and the little and more quiet areas too.
For every place you will find all the informations you need: acces, style and localisation, level, best season to climb, children friendly or not, environment details, where to stay, to take dinner, and more… 26 areas are detailed with some precise draws. This guide is the result of the work with more than 50 locals, edited by Desnivel, "Boulder in Espana" will become the new bouldering Bible here!
256 pages, 355 areas listed, bouldering and deep water soloing areas, 140 colour pics, GPS localization, written in english and spanish. More infos