*** On démarre avec l'impressionnante vidéo de Ryuichi Murai dans la première ascension du panneau à arquées de « Floatin » qu'il a libéré il y a 2 semaines au Japon. Un test de force doigts d'une intensité inouïe ! Un passage extrême et très pur dans un style radical, non sans rappeler "Burden of Dreams" de Nalle Hukkataival.

We start this news with the impressive new video showing Ruyichi Murai climbing "Floatin" 8C+, a campus board boulder he freed 2 weeks ago in Japan. A power finger test with an incredible intensity! For sure an extreme problem in very pure and radical style, remembering Nalle Hakkataival's "Burden of Dreams".
*** Toujours au Japon, la relève arrive avec le jeune Kazuma Ise 19 ans, qui enchaine « Hallucination », un vieux bloc en 8C ouvert par Dai Koyamada en 2003 au Mont Hourai. Une prise clé ayant cédé, il est le premier à répéter de nouveau le problème. Après 9 jours de travail, « Hallucination » lui semble le bloc le plus dur qu'il ait réalisé et pense à du 8C+.
Always in Japan, young crushers are in the place with Kazuma Ise, 19 years old who is claiming a repeat of "Hallucination", an old boulder opened by Dai Koyamada in 2003 located at Mount Hourai. A key hold broke and the young gun is the first to reclimb it after 9 days of work. Considering this problem is the hardest thing he climbed he suggered an upgrade to 8C+.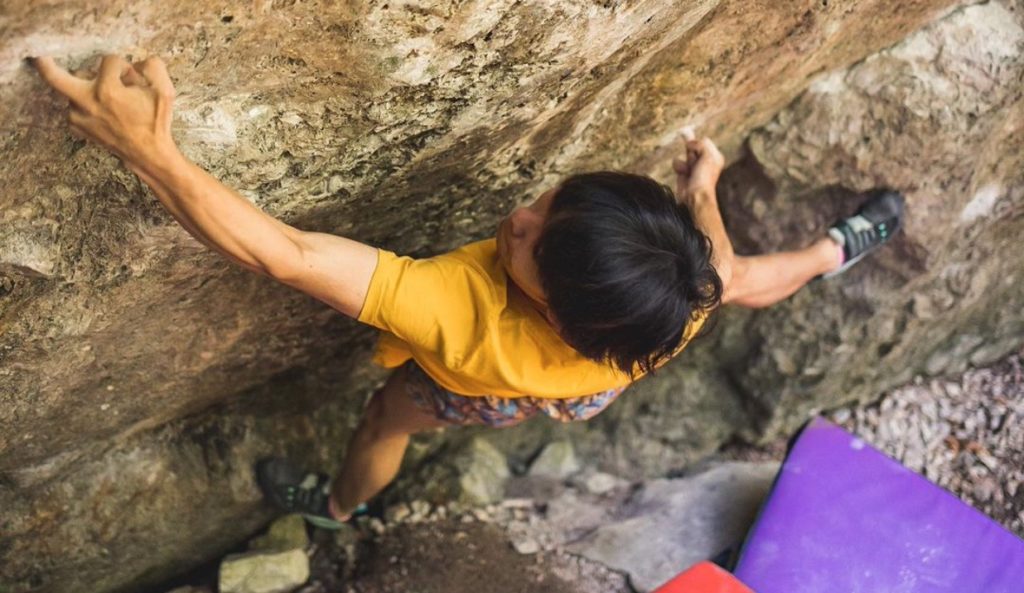 *** Sergei Topishko devient le premier ukrainien à réaliser du 8C+ bloc avec le désormais classique helvète : le départ bas de « Off the wagon » à Val Bavona. C'est la 6ème ascension du passage déjà gravi par Raboutou, Woods, Webb, Cameroni et Lorenzi !
Sergei Topishko is the first ukrainian climber to climb 8C+ boulder with the classical Swiss testpiece "Off the wagon sit" at Val Bavona. It's the 6th ascent of this famous boulder: Raboutou, Woods, Webb, Cameroni and Lorenzi having ever climbed this gem.