Vous êtes une grimpeuse ? Envie d'échanger ? De découvrir un chouette spot de bloc? De vous initier à la grimpe en extérieur? C'est l'occasion parfaite de rencontrer d'autres filles motivées, d'écouter les aventures de Stéphanie Bodet et Julia Chanourdie, de grimper en foret encadrée de coaches de rêve, et de discuter lors de tables rondes autour de sujets tels que la peur de la hauteur, l'envie de progresser… La 2ème édition de l'évènement "Grimpeuses" organisé par Caroline Ciavaldini se tiendra sur le site de bloc de La Capelle le 21 septembre 2019. En cas de pluie le dimanche 22 septembre est un jour de réserve.
"Pourquoi une journée dédiée aux Grimpeuses? Bien sûr le premier réflexe est de s'étonner: mais pourquoi pas de mecs pour cette journée? On est en 2019!…. Réfléchissez y un peu, parlez-en avec des ami(e)s, je vous assure, cette journée, elle est bien nécessaire, et en 2018 on a vu toutes les participantes repartir avec le sourire ! Nous invitons des grimpeuses /oratrices qui font rêver par leurs aventures, leurs choix de vie et leur bagout. En plus de ces présentations, nous proposons des ateliers-discussions et des coaching en petits groupes adaptés au niveau et aux besoins de chacune. Mais avant tout, « Grimpeuses » est l'occasion de rencontrer, d'échanger, et de grimper dans le cadre incroyable qu'est la petite forêt de La Capelle et son labyrinthe de blocs de grès."

Plus d'infos sur le site web dédié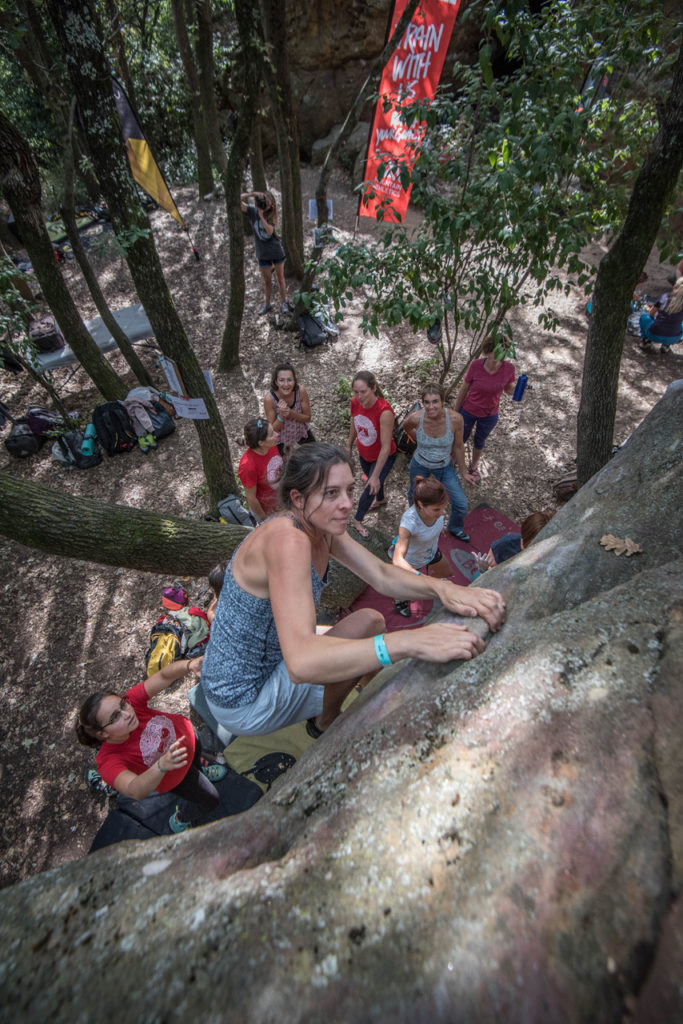 On September 21th (22th if it's raining) will take place the second edition of a bouldering festival for women called "Grimpeuses". Organized by Caroline Ciavaldini in La Capelle, France, this festival is a place of exchange, discovering and meeting. Some stories by Stephanie Bodet and Julia Chanourdie, workshops, for learning tips in good compagny with high level coaches, evening lectures,… For you girls!