Décidément, "Le Cadafist", magnifique voie dure du secteur Praniania de St-Léger du Ventoux, est devenue la voie dure à la mode du moment dans le Sud ! Après les répétitions de Cédric Lachat et Alex Megos, c'est au tour de Mathieu Bouyoud de cocher la King Line. C'est la deuxième voie dans le 9ème degré cette année pour le falaisiste chambérien qui avait réalisé "Ca chauffe" en début d'année à Seynes. Ci-dessous son commentaire :

"15 jours de vacances dans "Le Cadafist"… J'ai tout de suite compris le passage bloc du bas, je ne suis jamais tombé dans ce fameux pas de bloc. Par contre dans la deuxième partie commune avec "Rêve de poutre" plus de 6 fois… à quelques prises du bac salvateur. Dur dur mentalement de tomber deux fois par jour tout en haut ! J'espère que cette voie de caractère restera en bon état car la première partie passe sur des prises et colonnettes très fragiles. Le 9a est sûrement solide mais assez juste. J'ai pris le repos dans l'arbre qui me semble logique et tu passes sur les bacs entre les deux parties. Alex Megos est lunaire !"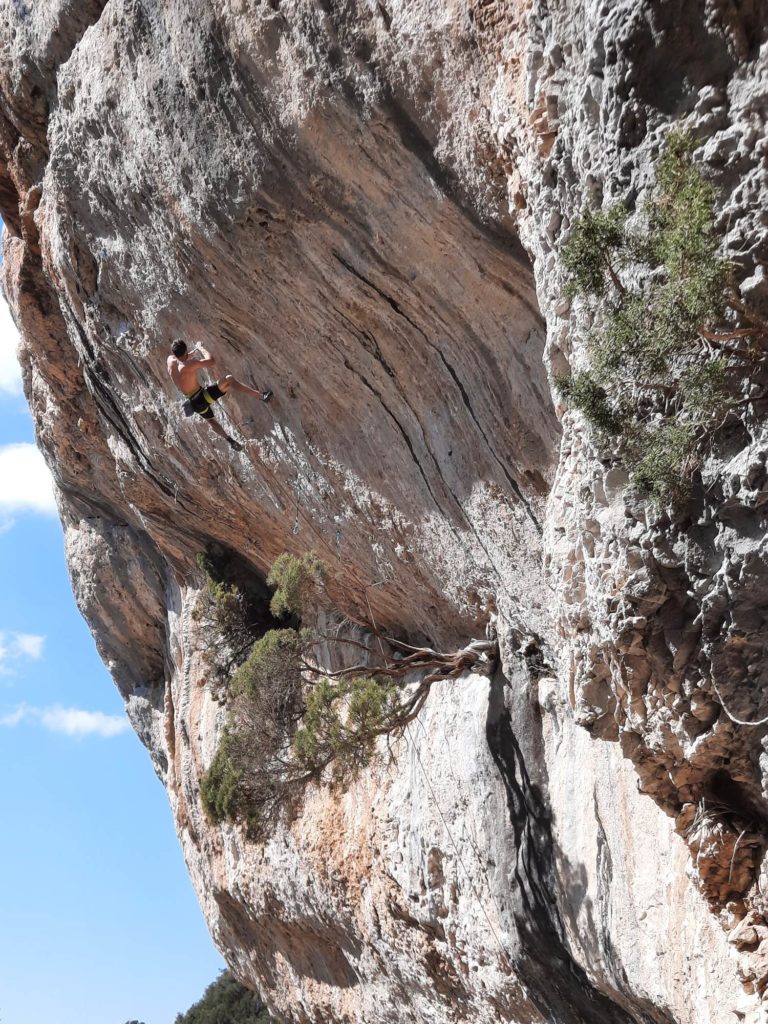 For sure "Le Cadafist" is currently the extreme line of Southern France under the spotlight. This King line of the Praniania sector, St-Léger du Ventoux, has seen recent ascents by Cédric Lachat and Alex Megos, and now it's Mathieu Bouyoud's turn! It's his second 9th grade route of the year after "Ca chauffe" in Seynes. Here is Mathieu's take:

"2-week vacation trying "Le cadafist"… The boulder at the beginning went well straight away, I never fell in it. But I got troubles with the second part which is common with "Rêve de poutre", where I fell 6 times… a few holds under the final jug… It was mentally hard to fall twice a day at the top! I hope this superb line will stay in shape because in the first part some holds and tufas are fragile. The 9a is quite solid but it seems the correct grade to me. I took the rest on the tree and the route is straight in the jugs between the 2 parts. Alex megos is a beast!